The Pashupatinath Temple: photo 7
Photo 7 of 17 in Gallery: The Pashupatinath Temple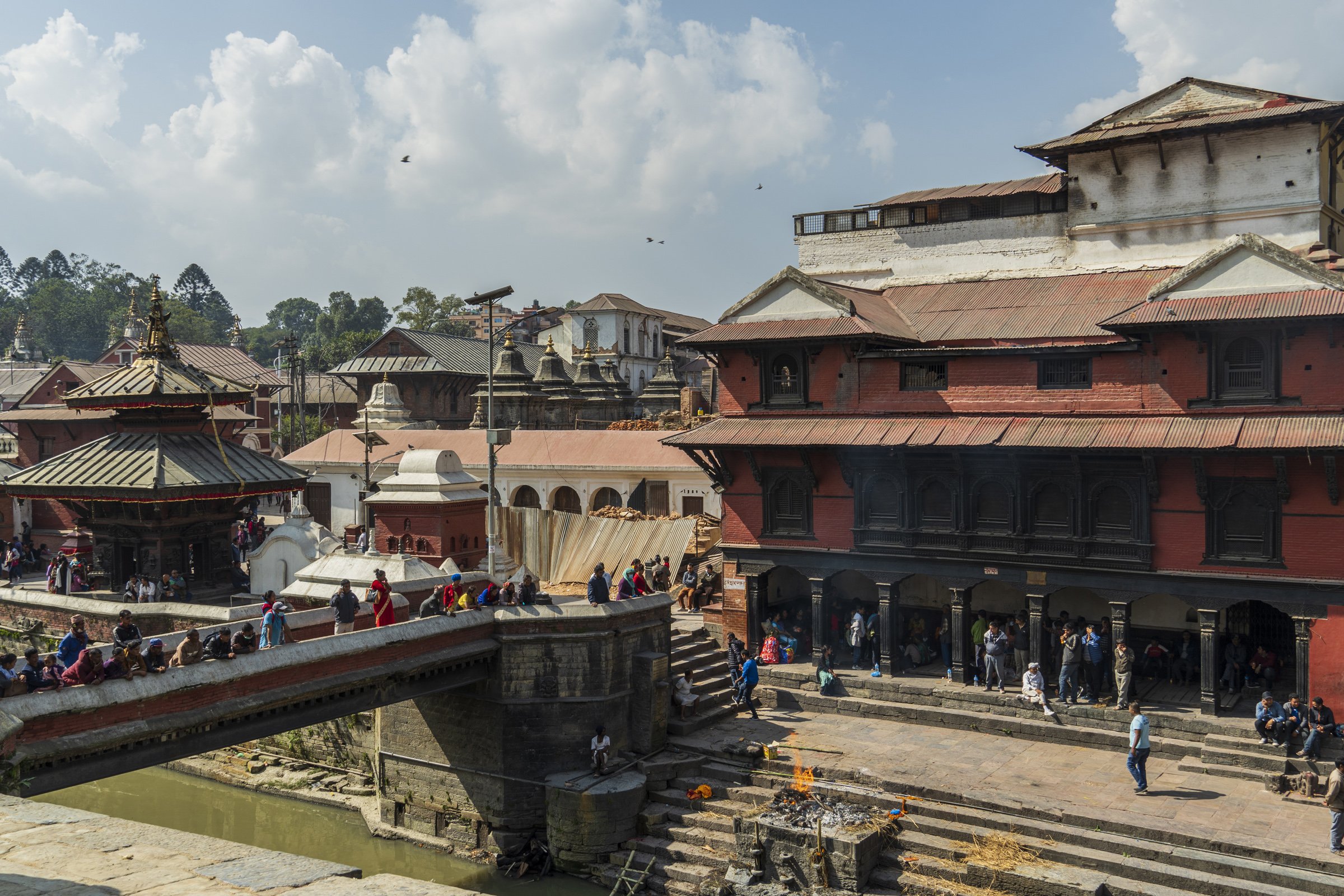 Image title: Stone bridge over Bagmati
There is a stone bridge spanning over the Bagmati river which connects the main Pashupati temple complex with the other side of the river. Many tourists and pilgrims use this bridge in either direction. When you cross the bridge starting from the Pashupatinath, you will reach a set some stairs and a variety of other religious structures.
At the bottom of the bridge's junction with earth is a small podium inhabited by a person clad in white clothes. He was in charge of various tasks among which maintaining the fire. When standing on the bridge itself one can observe the ongoing funeral processions if one wishes to.
Gallery information:
The Pashupatinath Temple is an important Hindu temple from the 5th century situated at the heart of Kathmandu, Nepal. It contains over 500 religious structures and is surrounded by various other temples and sacred buildings. The name Pashupati refers to a name of Shiva and represents the deity presiding over Nayapala (Nepal).