The Pashupatinath Temple: photo 1
Photo 1 of 17 in Gallery: The Pashupatinath Temple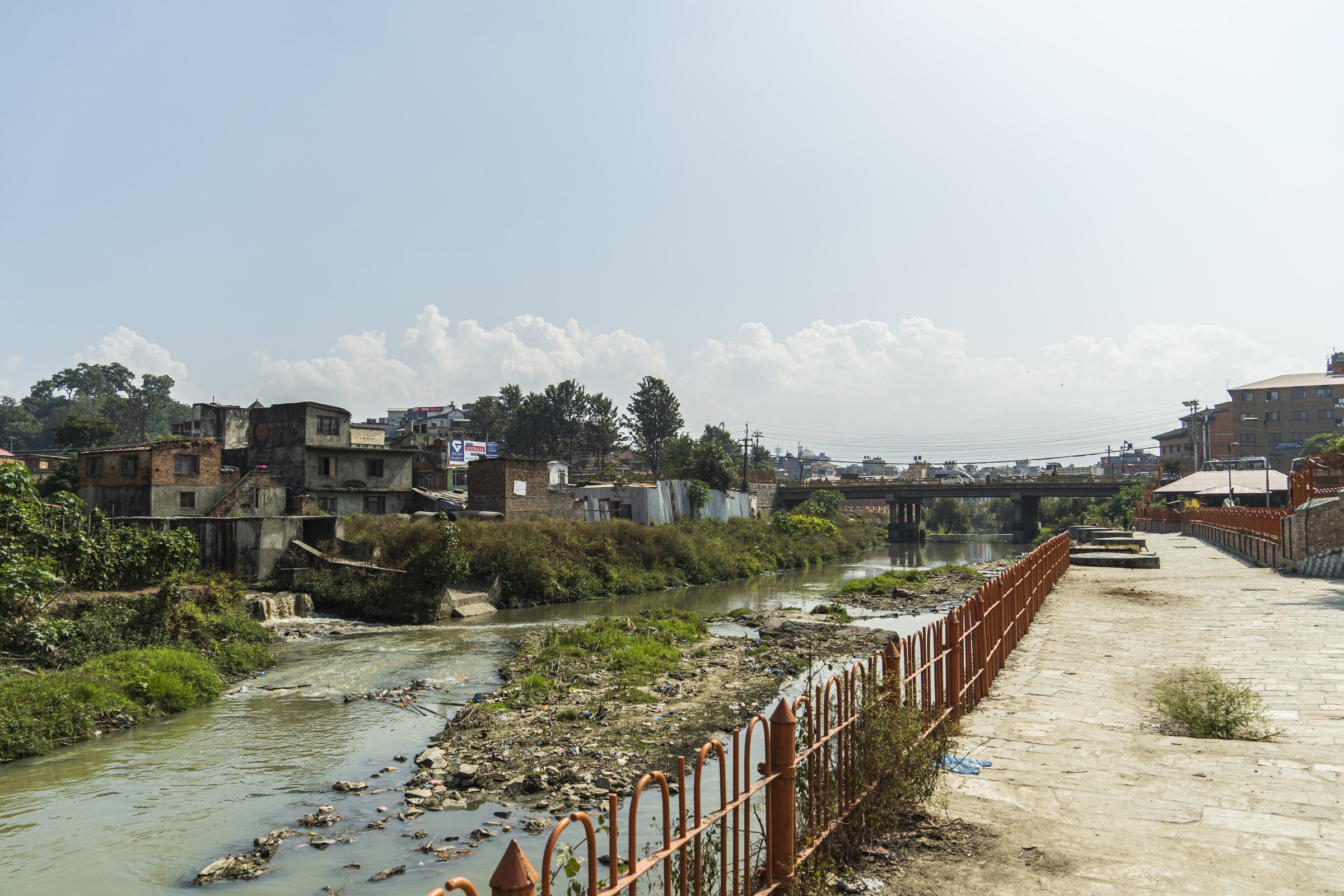 Image title: The Bagmati river
This photo shows the Bagmati river, along whose banks is situated the Pashupatinath temple. This river is sacred in both Hinduism and Buddhism and originates out of a confluence of rivers near the Shivapuri hills. When walking along the Bagmati river towards the Pashupatinath temple, you can find several open chambers where religious followers occasionally practice Puja (ceremonial worship). This consists of a complex combination of meditation, chanting, fire-offerings and other religious observances.
Besides the Pashupatinath temple, other important shrines situated near the Bagmati river are: the Gokarneshwor Mahadev temple, the Guhyeshwari Temple and the Koteshwor Mahadev temple.
Other names for this river include: Vaggumuda, Nandabagga, Bahumati and "Bagvati parpradeshe".
Gallery information:
The Pashupatinath Temple is an important Hindu temple from the 5th century situated at the heart of Kathmandu, Nepal. It contains over 500 religious structures and is surrounded by various other temples and sacred buildings. The name Pashupati refers to a name of Shiva and represents the deity presiding over Nayapala (Nepal).
Photo details:
Date: 2019-11-04
Camera: SONY ILCE-6400
Exposure: 1/500
Aperture: f/5
ISO: 100
Focal length: 19mm
Goto gallery photo:
next