Siddha Cult in Tamilnadu: photo 207
Photo 207 of 223 in Gallery: Siddha Cult in Tamilnadu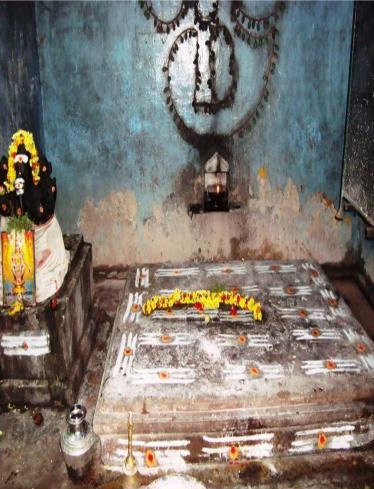 Image title: Alagar Siddhar shrine (2)
[Series: Celebrated Siddha Shrines/Samadhis in Puducherry]
Fig. 191: This is the jiva samadhi of Alagar Siddhar. This samadhi shrine is located in the midst of the tamarind groove in the Thennampakkam village near Embalam of Puducherry. There is a belief that devotees those who wants child, or their children's education, health etc. they should have to offer a statue of a girl or boy to this Siddha. Thus their desires get fulfils after some weeks. Therefore, one can see here hundreds of such concrete statues of human Figures.
Gallery information:
The Siddha/Natha tradition symbolize the most comprehensive understanding and application of the theoretical and methodological tenets of Tantric philosophy. There are many Siddha-centres all over the Tamilnadu. The temples in Tamil-Nadu contain the sculptures depicting the Tantric rites and the images of the venerated Siddhas in it.