Siddha Cult in Tamilnadu: photo 204
Photo 204 of 223 in Gallery: Siddha Cult in Tamilnadu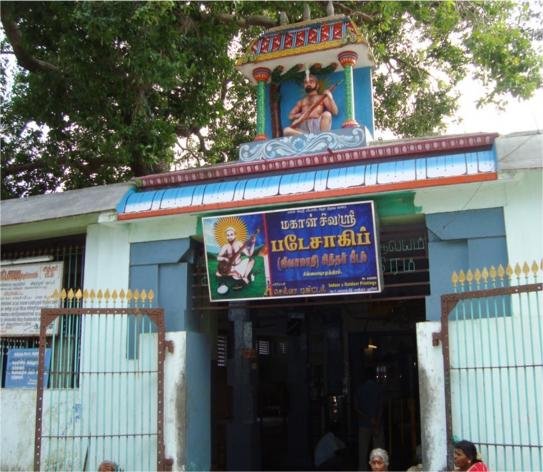 Image title: Mahan Bade Sahib
[Series: Celebrated Siddha Shrines/Samadhis in Puducherry]
Fig. 190: This is the jiva samadhi of Mahan Bade Sahib, a Sufi siddha, who later assimilated into Shaivism by the devotees who added him the agnomen of 'Shiva Shri' as prefix. Like Siddhananda temple, this samadhi shrine is also attracting thousands of devotees every Thursday and less than hundred daily. Devotees are coming and staying here for getting relief from their diseases.
Gallery information:
The Siddha/Natha tradition symbolize the most comprehensive understanding and application of the theoretical and methodological tenets of Tantric philosophy. There are many Siddha-centres all over the Tamilnadu. The temples in Tamil-Nadu contain the sculptures depicting the Tantric rites and the images of the venerated Siddhas in it.