Siddha Cult in Tamilnadu: photo 187
Photo 187 of 223 in Gallery: Siddha Cult in Tamilnadu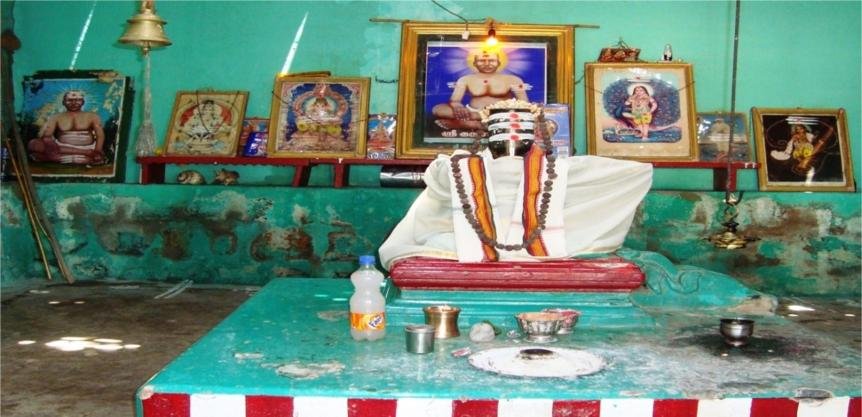 Image title: Guru Ramasamy Siddhar
[Series: Historical Continuity of the Siddha Cult in Tamilnadu].
Fig. 178: This is the jiva samadhi of Guru Ramasamy Siddhar of Kannivadi village of Dindigul dist. The samadhi shrine is located near the village bus stop. He is popular in this village. Often pujas and other oblation are conducted here. He was lived and attained his samadhi in this place.
Gallery information:
The Siddha/Natha tradition symbolize the most comprehensive understanding and application of the theoretical and methodological tenets of Tantric philosophy. There are many Siddha-centres all over the Tamilnadu. The temples in Tamil-Nadu contain the sculptures depicting the Tantric rites and the images of the venerated Siddhas in it.