Siddha Cult in Tamilnadu: photo 180
Photo 180 of 223 in Gallery: Siddha Cult in Tamilnadu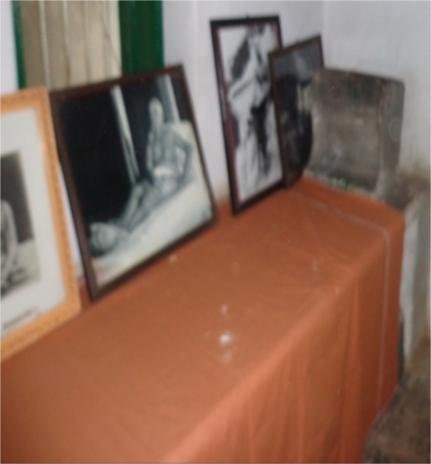 Image title: Skanda Ashram (2)
[Series: Historical Continuity of the Siddha Cult in Tamilnadu].
Fig.174: Skanda Ashram is located few hundred meters away from the Virupaksha cave. Here Ramana stayed for seven years from 1916 to 1922. This place is now under the care of the Ramanashram trust.
Gallery information:
The Siddha/Natha tradition symbolize the most comprehensive understanding and application of the theoretical and methodological tenets of Tantric philosophy. There are many Siddha-centres all over the Tamilnadu. The temples in Tamil-Nadu contain the sculptures depicting the Tantric rites and the images of the venerated Siddhas in it.