Sculptures in temples in Kumbakonam: photo 534
Photo 534 of 640 in Gallery: Sculptures in temples in Kumbakonam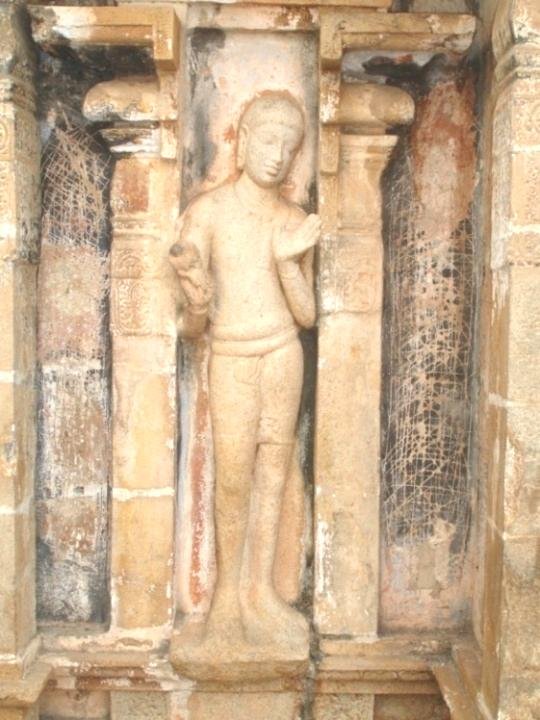 Image title: Figure 82. Saintly people
The above sculptures [79-82] are of saintly people which are found around the Garbha Graha Prakaram. Interesting to note is that they are all men with a serene look. Their hair styles are of interest and could have been in vogue during the time of the Cholas and Nayakas. They are all in Abhanga some showing Avahittha Sthana. First, second and third figures have their left hand in Uru Hasta. First figure is showing Suci Hasta with the right hand.The other three figures are holding a flower in their right hands.
Gallery information:
Kumbakonam is considered as one of the holiest places in Tamil Nadu and is known for its temples and Mathas (monasteries which were centres of Brahmanical learning). These photographs depict the connection between the sculptures in the temples and Natya Shastra and related texts dealing with iconography.