Sculptures in temples in Kumbakonam: photo 490
Photo 490 of 640 in Gallery: Sculptures in temples in Kumbakonam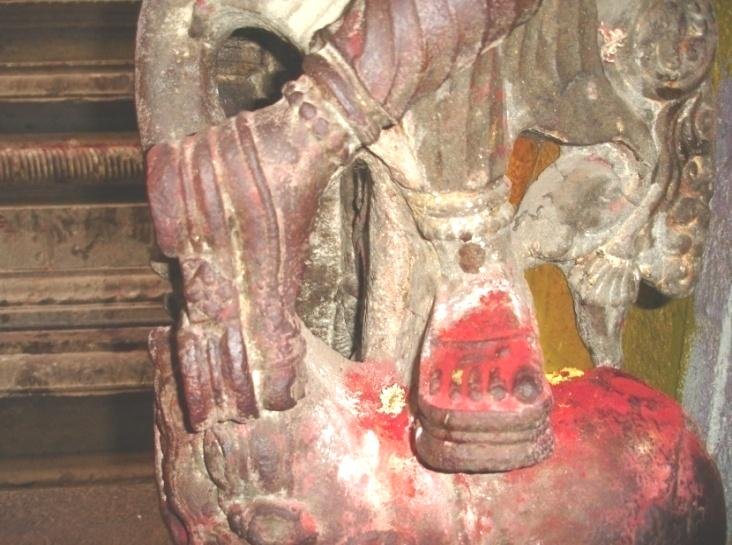 Image title: Figure 37. Enlarged view of her feet
A beautiful Chola sculpture. A woman standing with a front Svastika. The details of her dress, anklets, slippers and toes are amazing. Her waist band or Odyanam, her bangles, necklace and earrings are beautifully sculpted. Her Siras is in Ancita (bent slightly to the right), her Urah is in Sama, Parsva is in Nata on right and
Samunnata on left, Kati is in Udvahita on right. Right Pada is straight and unbent, right Uru and Jangha are unbent, right Janu is in Sama, right Pada is in S ama. Left leg is crossed in Svastika. Left Janu is slightly bent, left Pada is in Svastika raised in Agratalasancara. Right hand is on Uru, in Ardhacandra and left hand is in Sandamsa holding a Camaram or whisk for fanning.
Gallery information:
Kumbakonam is considered as one of the holiest places in Tamil Nadu and is known for its temples and Mathas (monasteries which were centres of Brahmanical learning). These photographs depict the connection between the sculptures in the temples and Natya Shastra and related texts dealing with iconography.