Sculptures in temples in Kumbakonam: photo 344
Photo 344 of 640 in Gallery: Sculptures in temples in Kumbakonam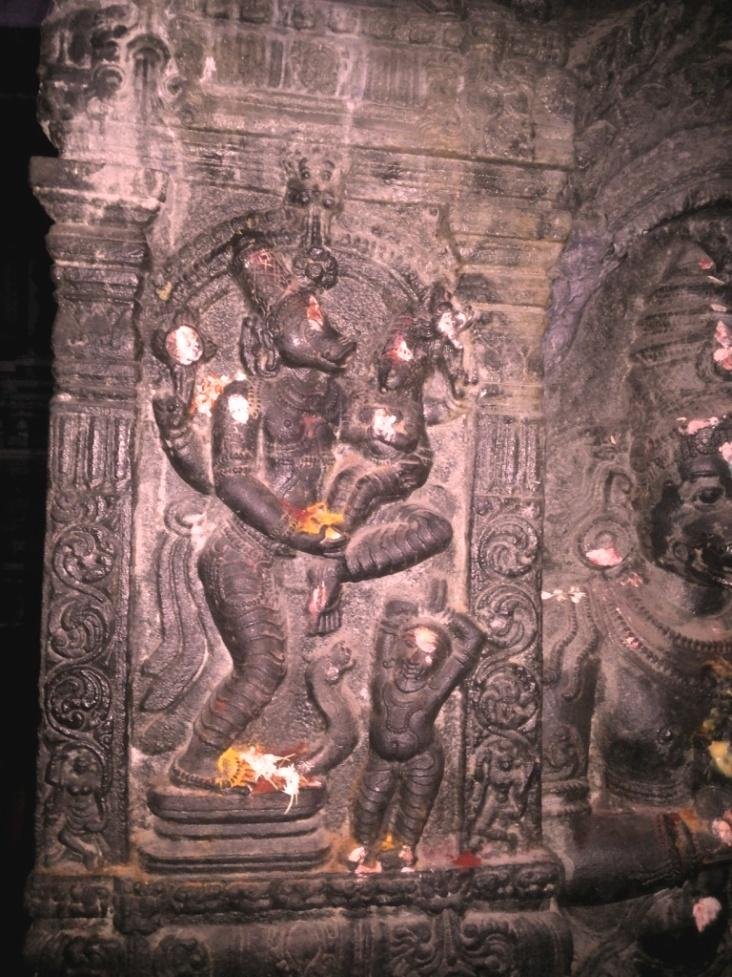 Image title: Figure 333. Nitya Varaha Kalyana Perumal and Bhumadevi
On the right side of Sugriva is the smaller sculpture of Nitya Varaha Kalyana Perumal and Bhumadevi who is seated on his lap. We can see Adisesa at Varaha's feet. On the left is also the figure of Matanga Maharsi.
Gallery information:
Kumbakonam is considered as one of the holiest places in Tamil Nadu and is known for its temples and Mathas (monasteries which were centres of Brahmanical learning). These photographs depict the connection between the sculptures in the temples and Natya Shastra and related texts dealing with iconography.