Sculptures in temples in Kumbakonam: photo 56
Photo 56 of 640 in Gallery: Sculptures in temples in Kumbakonam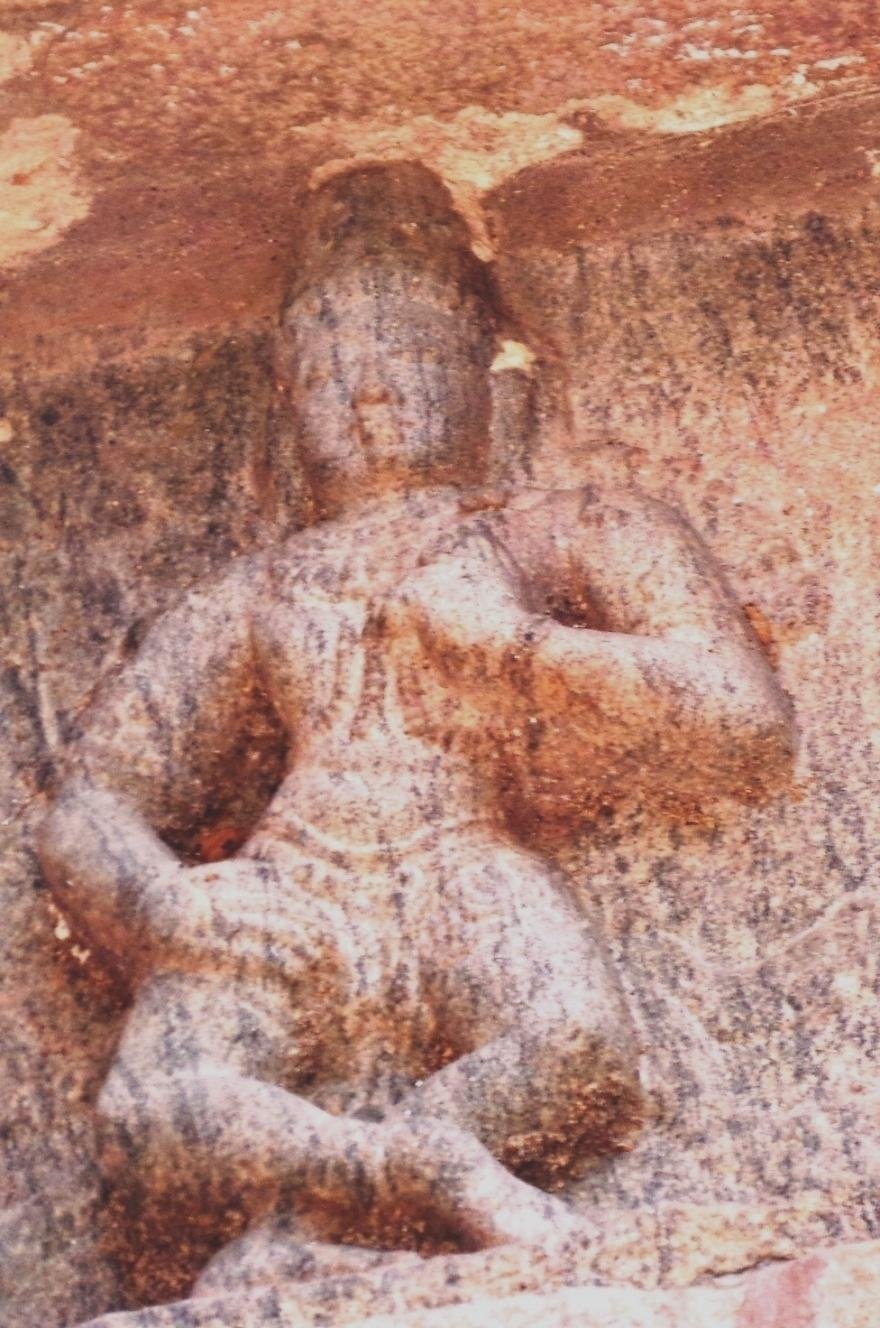 Image title: Figure 55. Sucividha Karana
Siras, Urah [uras] and Kati are all in Sama. The right hand is on Uru in Ardhacandra. Left hand is in front of the chest in Musti or Katakamukha. The right foot is crossed in front of left foot and is in Kuncita Pada. The left foot is in Sama.
This can be identified as Sucividha - Karana no. 78 according to which, "One foot of Suci Cari is be put on the heel of the other foot and the two hands–one in Ardhacandra and the other in Katakamukha are put respectively on the waist and chest." This is indicative of deliberation. Here in the above figure the right foot is crossed in the front in Kuncita but the hands correspond to the description. This seems to be the position where the cross is being released after assuming Suci Pada.
Gallery information:
Kumbakonam is considered as one of the holiest places in Tamil Nadu and is known for its temples and Mathas (monasteries which were centres of Brahmanical learning). These photographs depict the connection between the sculptures in the temples and Natya Shastra and related texts dealing with iconography.