Sculptures in temples in Kumbakonam: photo 17
Photo 17 of 640 in Gallery: Sculptures in temples in Kumbakonam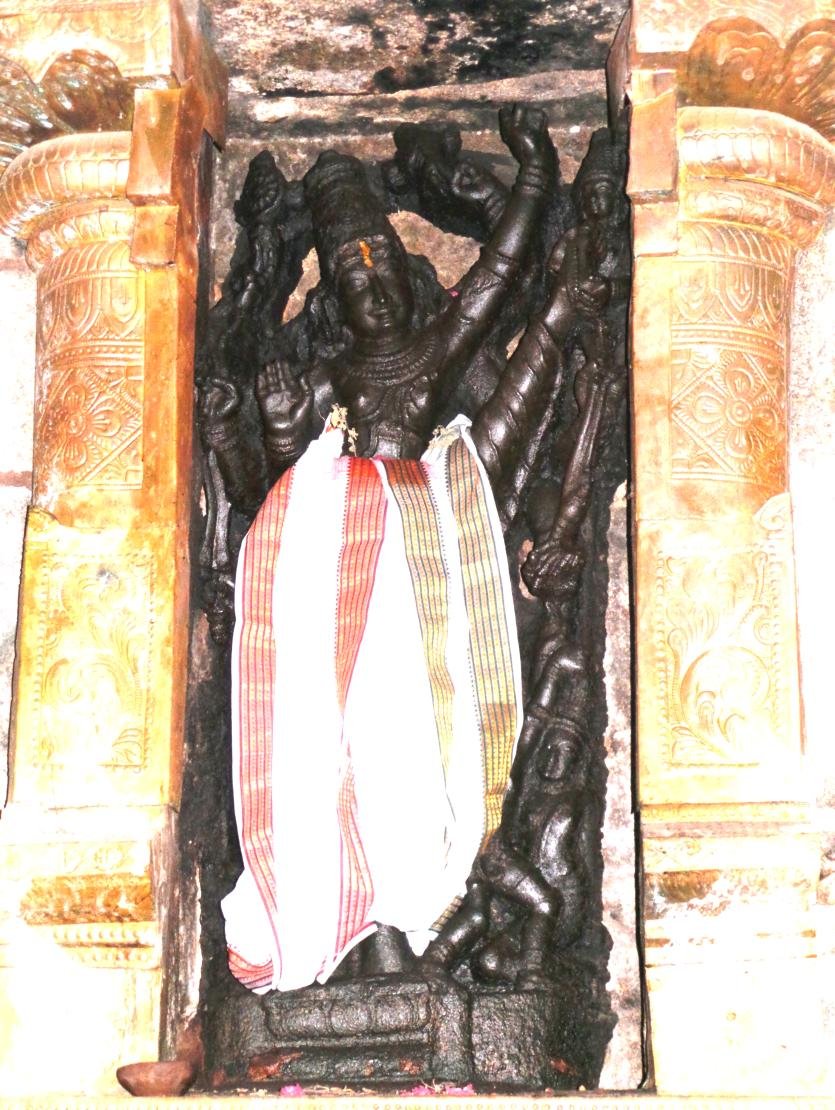 Image title: Figure 16. Ulagalanda Perumal
Ulagalanda Perumal is the figure of Lord Visnu measuring the sky with his leg. As the story goes Lord Visnu incarnated as Vamana, the dwarf Brahmin who interrupted the Yajna of King Mahabali which would have made the King invincible in the three worlds. Lord Visnu on the pleadings of his devotees incarnated as Vamana. He comes to the Yajna and asks Mahabali for land equal to three measures of his leg. King Mahabali readily agrees to this strange demand. Immediately Vamana grows to gigantic size. With one step he measures the world. With the second step he measures the entire heavenly spaces. He asks Mahabali where to keep the third step. King Mahabali realising it none other than Lord Visnu offers his head. Lord Visnu keeps his foot on Mahabali's head, presses it into Patala and thus gets Moksa. This sculpture shows Lord Visnu measuring the space with his leg lifted. We can see Mahabali in the side showing his head for the the third step.
Gallery information:
Kumbakonam is considered as one of the holiest places in Tamil Nadu and is known for its temples and Mathas (monasteries which were centres of Brahmanical learning). These photographs depict the connection between the sculptures in the temples and Natya Shastra and related texts dealing with iconography.