Nepal Wood Sculptures (NMN): photo 28
Photo 28 of 40 in Gallery: Nepal Wood Sculptures (NMN)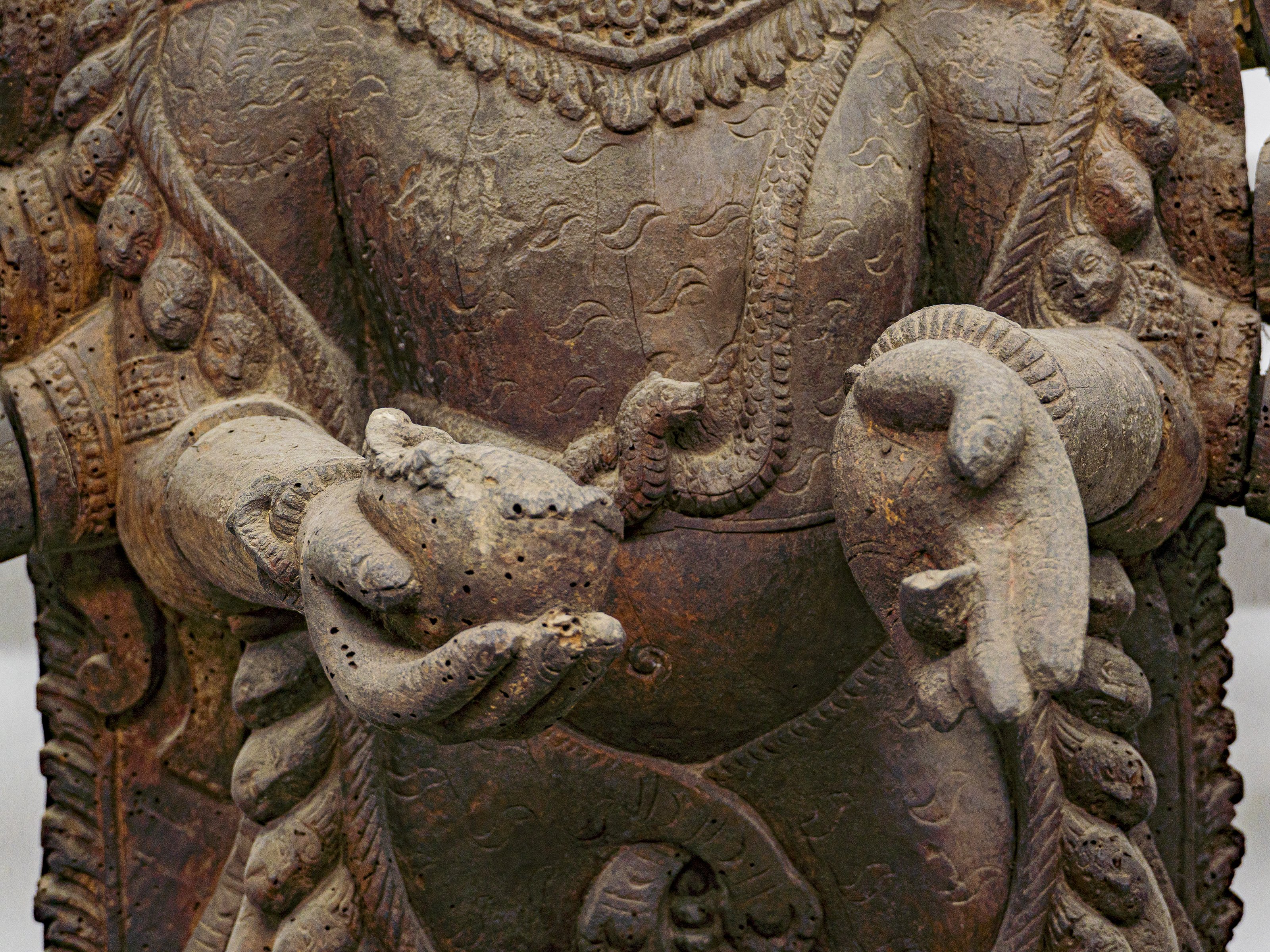 Image title: Bhairav (detail of middle hands)
This wood sculpture shows an image of Bhairav (Bhairava) [detail of middle hands].—The image of Bhairav has an influence of Tantric practices. The God is standing on the double lotus base. This multi-armed image is garlanded by human heads and is holding his usual attributes like a skull-cup (kapala-patra), a damaru, a ghanta, a sword (khadga), a trident (trishula) and a shield (dhala).
Bhairav can also be spelled as Bhairava (भैरव्).
Gallery information:
The National Museum of Nepal (Rashtriya Museum) houses a variety of sculptures, carvings, statues, paintings and other objects grouped according to the major religions such as Hinduism and Buddhism. This photo is from the Nepal wood sculpture (kashtha-kala) section.