Nepal Wood Sculptures (NMN): photo 17
Photo 17 of 40 in Gallery: Nepal Wood Sculptures (NMN)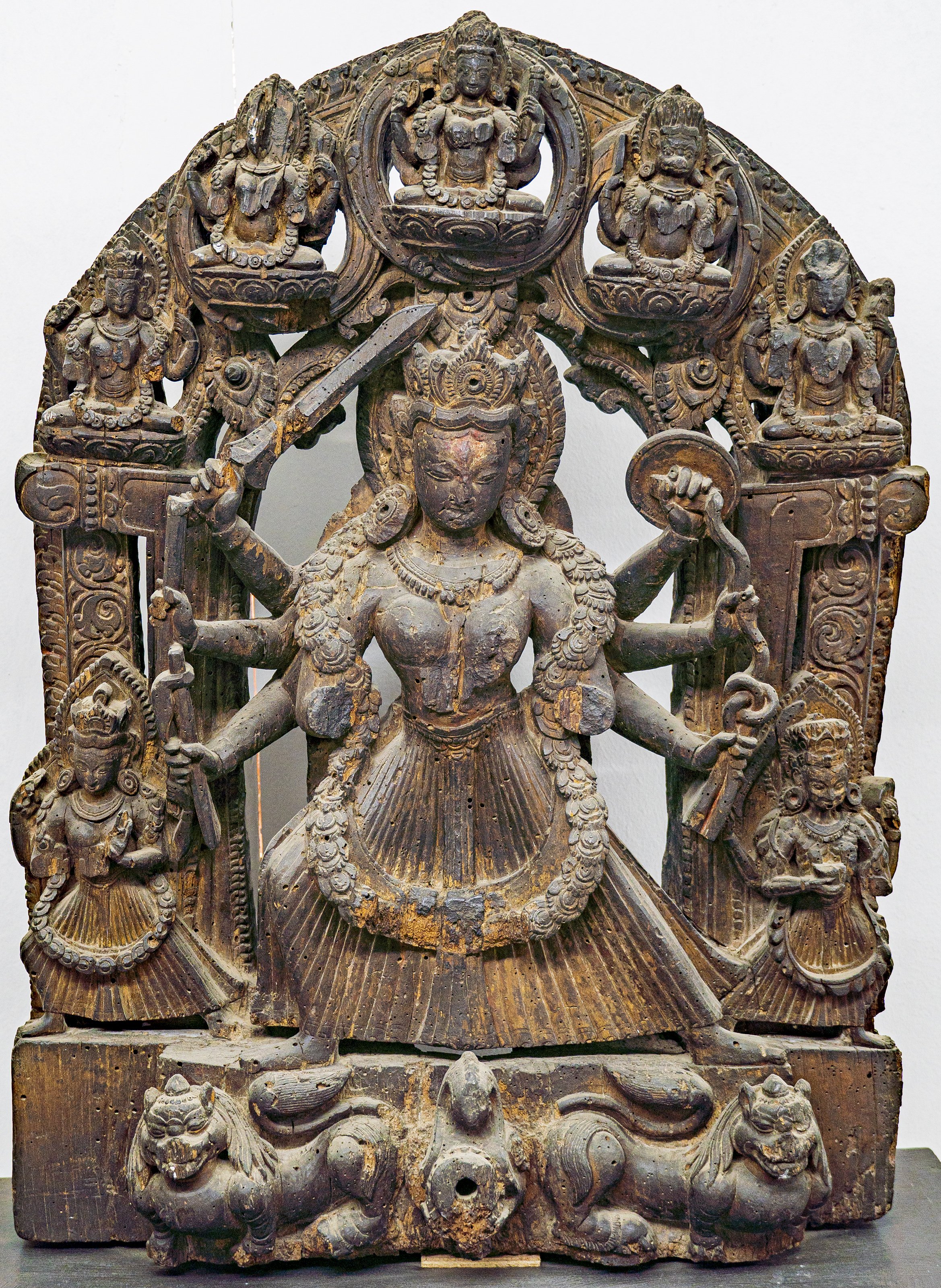 Image title: Durga
This wood sculpture shows an image of Durga, from the 18th century A.D.—Durga is an unconquerable form of female Goddess, she contains within her the power of all Gods combined and destroys evil. This figure of Durga is shown holding her usual attributes like sword, shield, skull-cup and kartari in each hand.
Durga can also be spelled as Durgā (दुर्गा).
Gallery information:
The National Museum of Nepal (Rashtriya Museum) houses a variety of sculptures, carvings, statues, paintings and other objects grouped according to the major religions such as Hinduism and Buddhism. This photo is from the Nepal wood sculpture (kashtha-kala) section.