Nepal various Arts (NMN): photo 86
Photo 86 of 89 in Gallery: Nepal various Arts (NMN)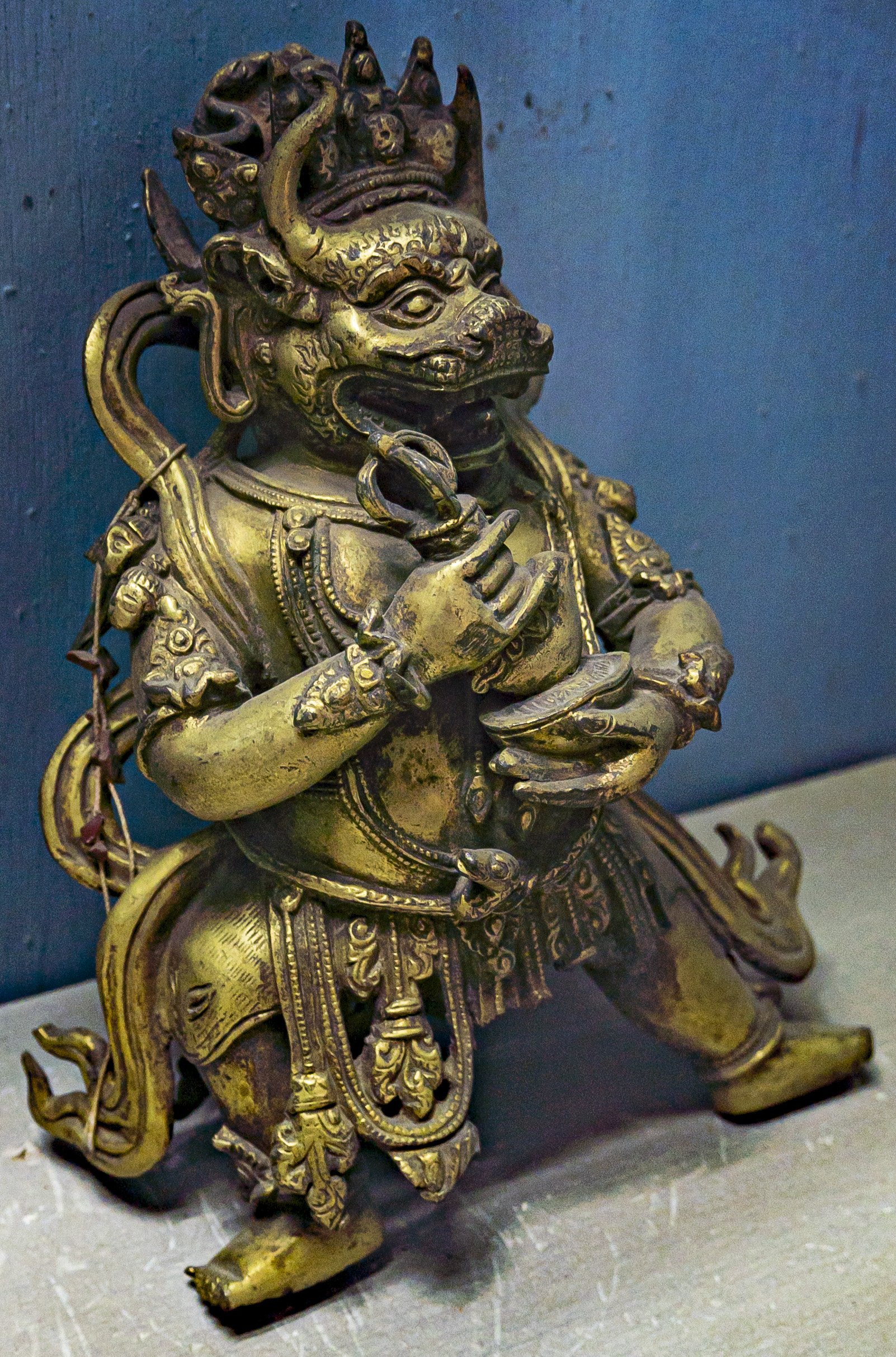 Image title: Nrisimha (19th century)
This sculpture depicts Nrisimha, from the 19th century.
Nrisimha (नृसिंह) can also be spelled as Nṛsiṃha, Nrsimha or Nrisiha.
Gallery information:
This photo is from the collection of various artworks from Nepal, including the wood work found at Kumari Ghar, a special home/temple for the dwelling of Kumari at Basantapur.—The National Museum of Nepal (Rashtriya Museum) houses a variety of sculptures, carvings, statues, paintings and other objects grouped according to the major religions such as Hinduism and Buddhism.