Naxal Bhagwati Temple: photo 21
Photo 21 of 37 in Gallery: Naxal Bhagwati Temple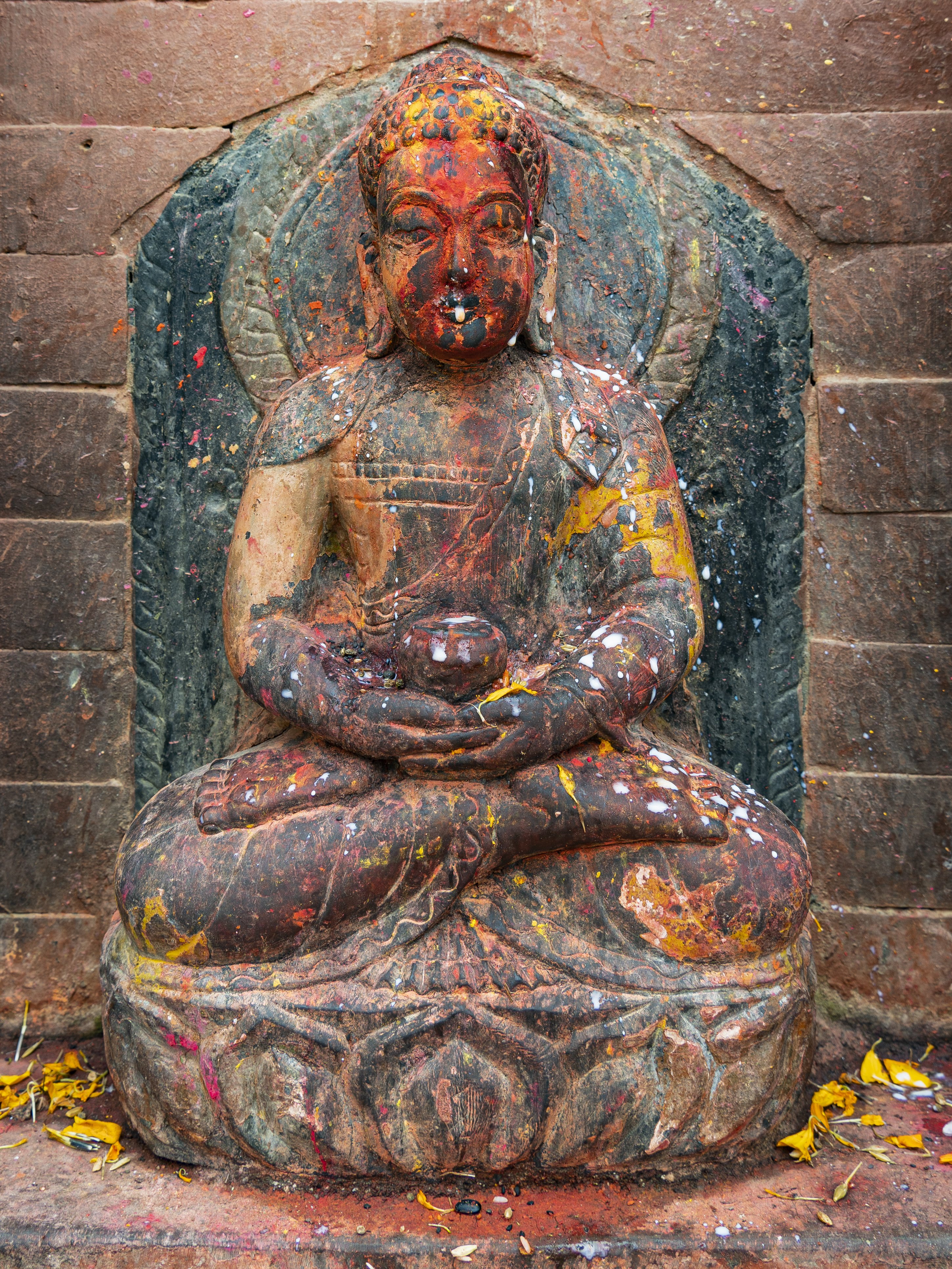 Image title: Gautam Buddha
This sculpture depicts Gautam Buddha (गौतम बुद्ध), also spelled: Gautama, Budh or Gautamabuddha.
Gallery information:
These photos are taken around the Naxal Bhagwati Bahal Temple (Kathmandu, Nepal) which is dedicated to Goddess Durga. It is a famous destination for pious Hindus especially during the festival called Dashain. The temple has roots connecting it to the Lichchhavi (Licchavi) era and traces back to 607 CE, when King Shankerdev built the current pagoda.