IMM - Flora and Fauna: photo 9
Photo 9 of 49 in Gallery: IMM - Flora and Fauna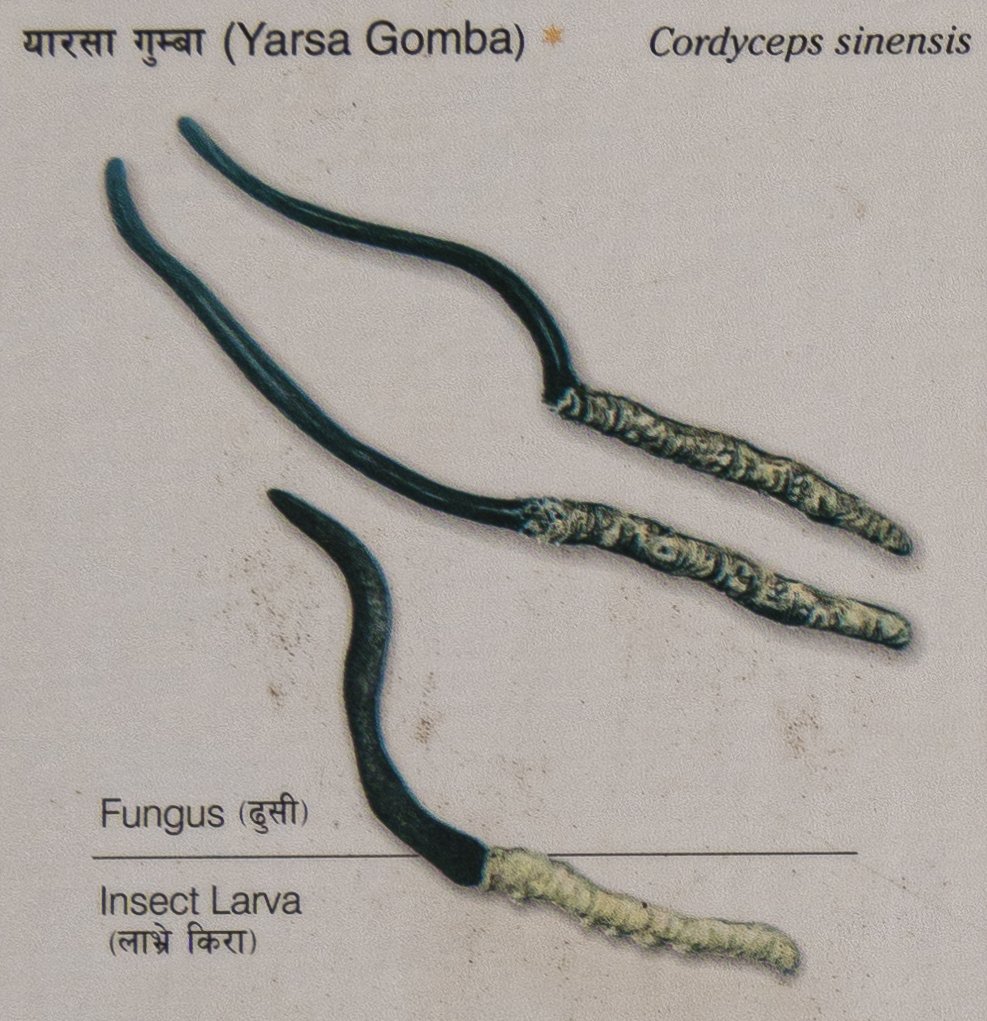 Image title: Yarsa Gumba (Ophiocordyceps sinensis)
Yarsa Gumba (यारसा गुम्बा) in Nepali refers to the fungi Ophiocordyceps sinensis (formerly Cordyceps sinensis) or "caterpillar fungus" from the Ophiocordycipitaceae family of fungus (ढुसी, dhusi/ḍhusī). It is is mentioned as one of the "Protected plants of Nepal". The photo also depicts the Insect Larva (लाभ्रे किरा, labhre kira/lābhre kirā).
The word Yarsa can also be transliterated as Yārsā, Yārasā or Yarasa.
The word Gumba can also be transliterated as Gombā, Gumbā or Gomba.
Together, the words can spelled as Yārasāgumbā, Yārsāgumbā, Yārasāgombā, Yārsāgombā, Yarasagumba, Yarsagumba, Yarasagomba or Yarsagomba.
Gallery information:
The museum exhibitions in this gallery are from the International Mountain Museum in Pokhara. They belong to the category "Flora and Fauna Section" (vanaspati tatha jivjantu shakha).