Hindu Terra Cotta Sculptures (NMN): photo 19
Photo 19 of 19 in Gallery: Hindu Terra Cotta Sculptures (NMN)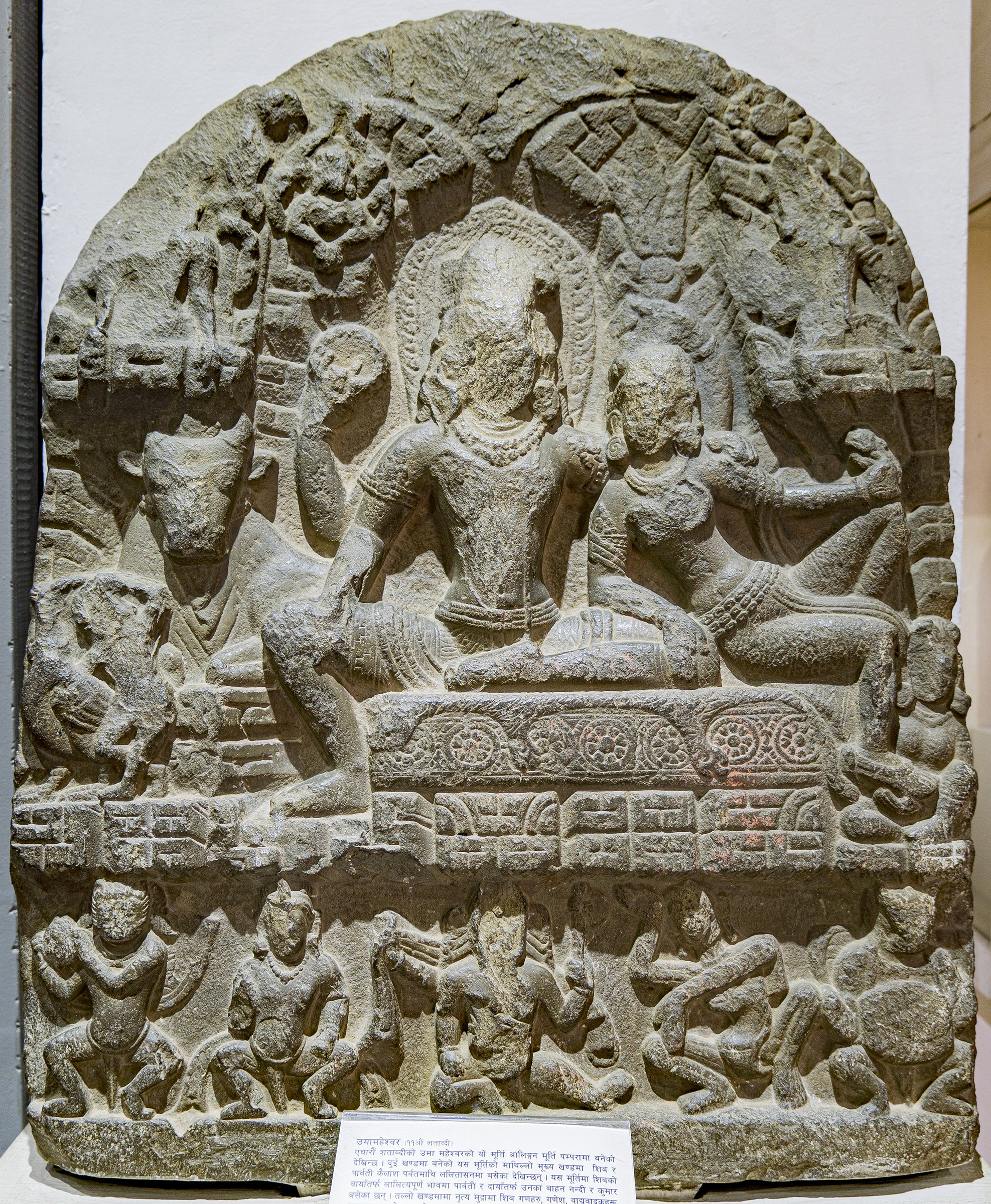 Image title: Uma-Mahesvara (alinganmurti)
This terra cotta sculpture shows an image of Uma-Mahesvara, from the 11th century A.D., and is shown with the theme of Uma-Mahesvara alinganmurti. On the upper part Shiva appears to be seated in lalitasana, while Parvati is leaning playfully towards Shiva. Kumar (Kumara) and Nandi (bull) are on the right side, while the Ganas are depicted on the lower panel in dancing mood.
Gallery information:
The National Museum of Nepal (Rashtriya Museum) houses a variety of sculptures, carvings, statues, paintings and other objects grouped according to the major religions such as Hinduism and Buddhism. This photo is from the Hindu terra cotta (mrinmaya-kala) sculpture section.
Photo details:
Date: 2019-11-29
Camera: SONY ILCE-6400
Exposure: 1/30
Aperture: f/3.5
ISO: 100
Focal length: 18mm
Goto gallery photo:
previous