Hindu Terra Cotta Sculptures (NMN): photo 1
Photo 1 of 19 in Gallery: Hindu Terra Cotta Sculptures (NMN)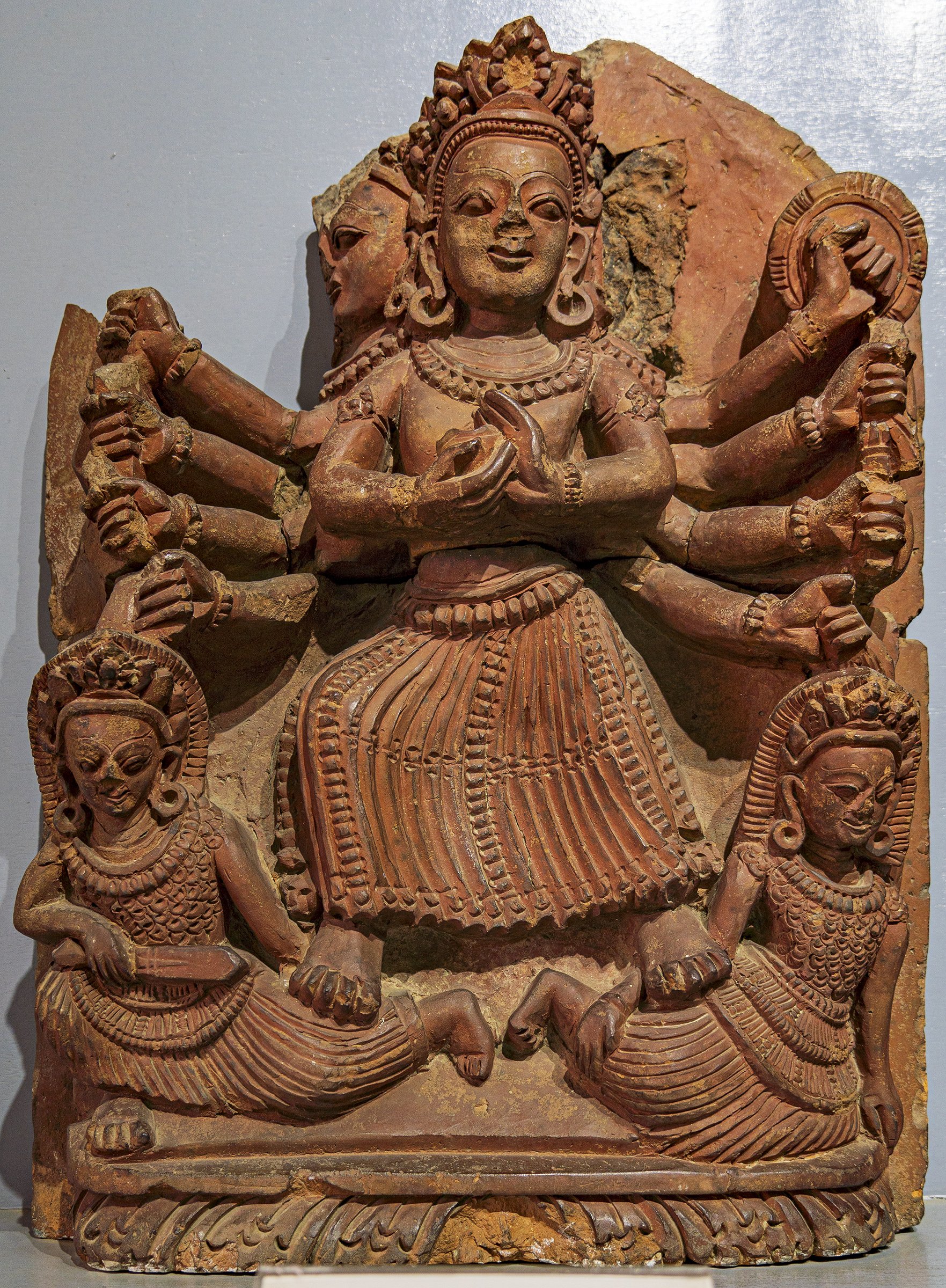 Image title: Shailaputri
This terra cotta sculpture shows an image of Shailaputri, from the 17th century A.D.—Shailaputri can also be spelled as Sailaputri or Śailaputrī (शैलपुत्री).
Gallery information:
The National Museum of Nepal (Rashtriya Museum) houses a variety of sculptures, carvings, statues, paintings and other objects grouped according to the major religions such as Hinduism and Buddhism. This photo is from the Hindu terra cotta (mrinmaya-kala) sculpture section.
Photo details:
Date: 2019-11-29
Camera: SONY ILCE-6400
Exposure: 1/50
Aperture: f/4
ISO: 100
Focal length: 21mm
Goto gallery photo:
next