Hindu Stone Sculptures (NMN): photo 48
Photo 48 of 50 in Gallery: Hindu Stone Sculptures (NMN)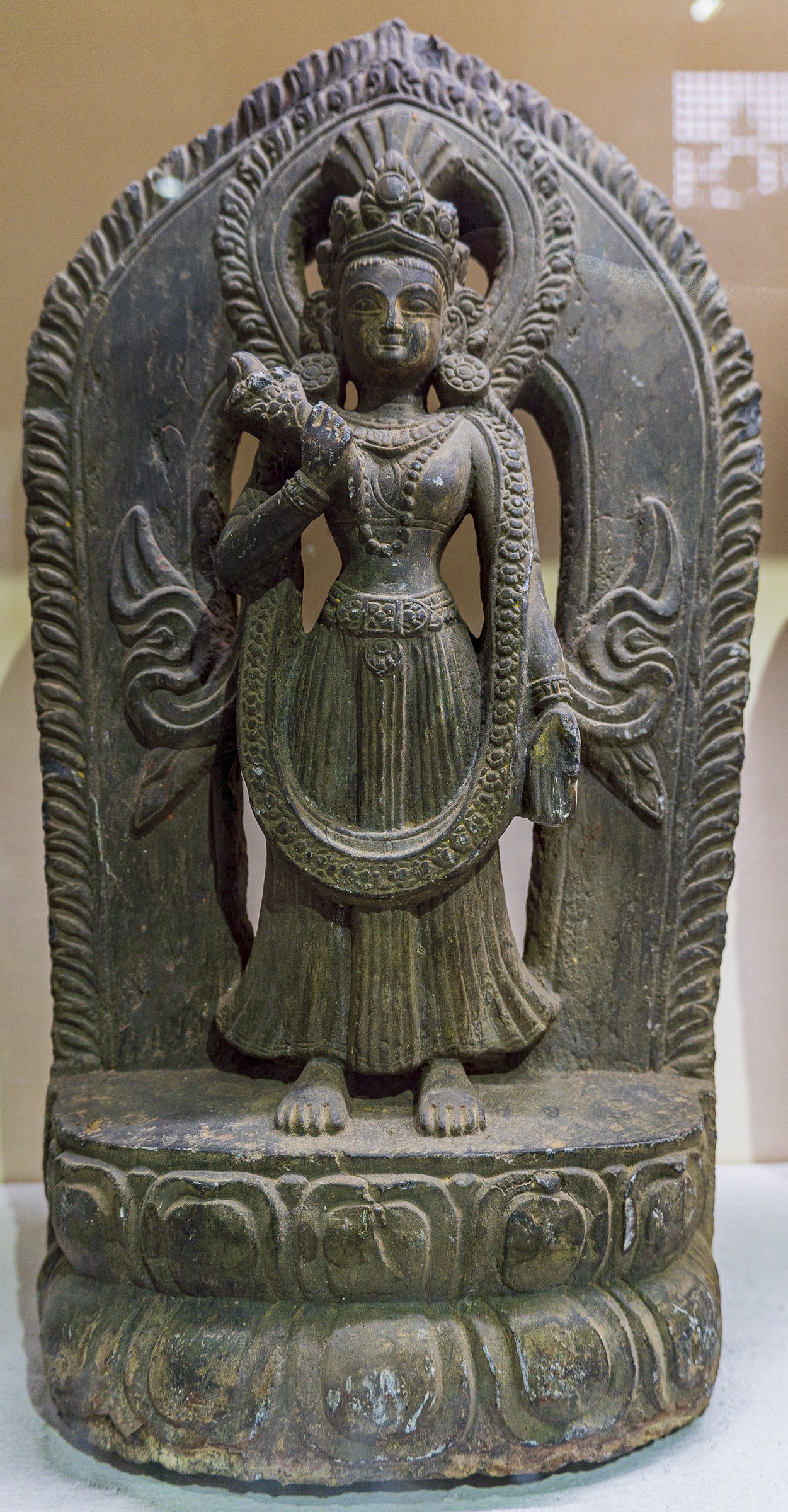 Image title: Vijaya (female divinity)
This stone sculpture shows an image of Vijaya (a female divinity), from the 16th century A.D.—This image is standing erect on the double lotus base. Her right hand is holding a flower and the left hand has the varadamudra (the gesture of munificence). She is shown wearing a long necklace reaching down to the knees.
Gallery information:
The National Museum of Nepal (Rashtriya Museum) houses a variety of sculptures, carvings, statues, paintings and other objects grouped according to the major religions such as Hinduism and Buddhism. This photo is from the Hindu stone sculpture (prastara-murti-kala) section.