Hindu Stone Sculptures (NMN): photo 32
Photo 32 of 50 in Gallery: Hindu Stone Sculptures (NMN)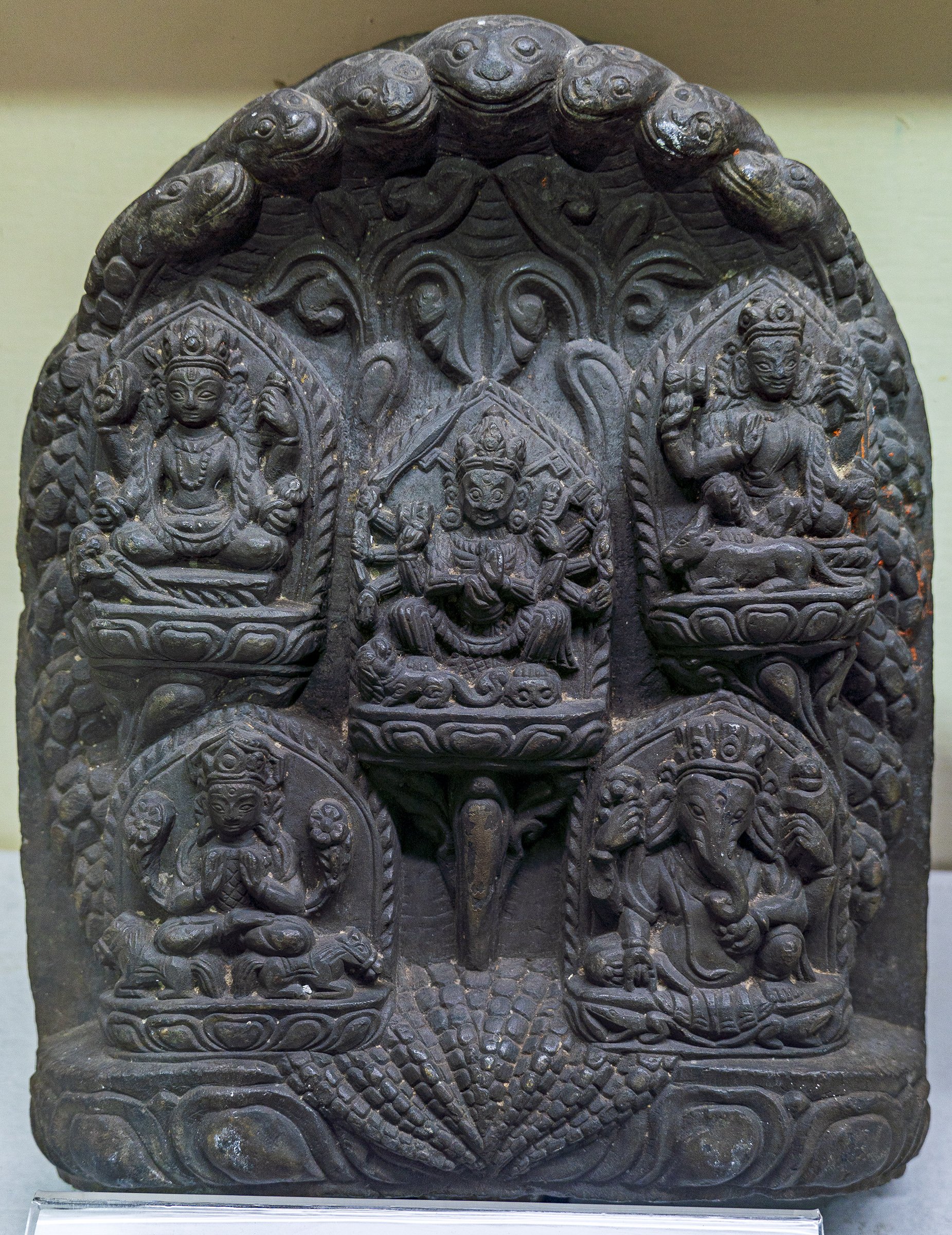 Image title: Panchayan Gods
This stone sculpture shows an image of the Panchayan Gods, from 17th century A.D.—The Panchayana is a group of five most popular deities worshipped in the Hindu household. In this image Goddess Kali appears to be seated at the centre on the lotus base. Vishnu and Shiva are shown on the right side, while Surya and Ganesha are on the left. The whole figure is shown under a canopy of a serpent hood.
Panchayan can also be spelled as Panchayana, Pancayan, Pancayana, Pāñchāyan, Pāñchāyana, Pāñcāyan or Pāñcāyana (पाञ्चायन).
Gallery information:
The National Museum of Nepal (Rashtriya Museum) houses a variety of sculptures, carvings, statues, paintings and other objects grouped according to the major religions such as Hinduism and Buddhism. This photo is from the Hindu stone sculpture (prastara-murti-kala) section.