Hindu Stone Sculptures (NMN): photo 31
Photo 31 of 50 in Gallery: Hindu Stone Sculptures (NMN)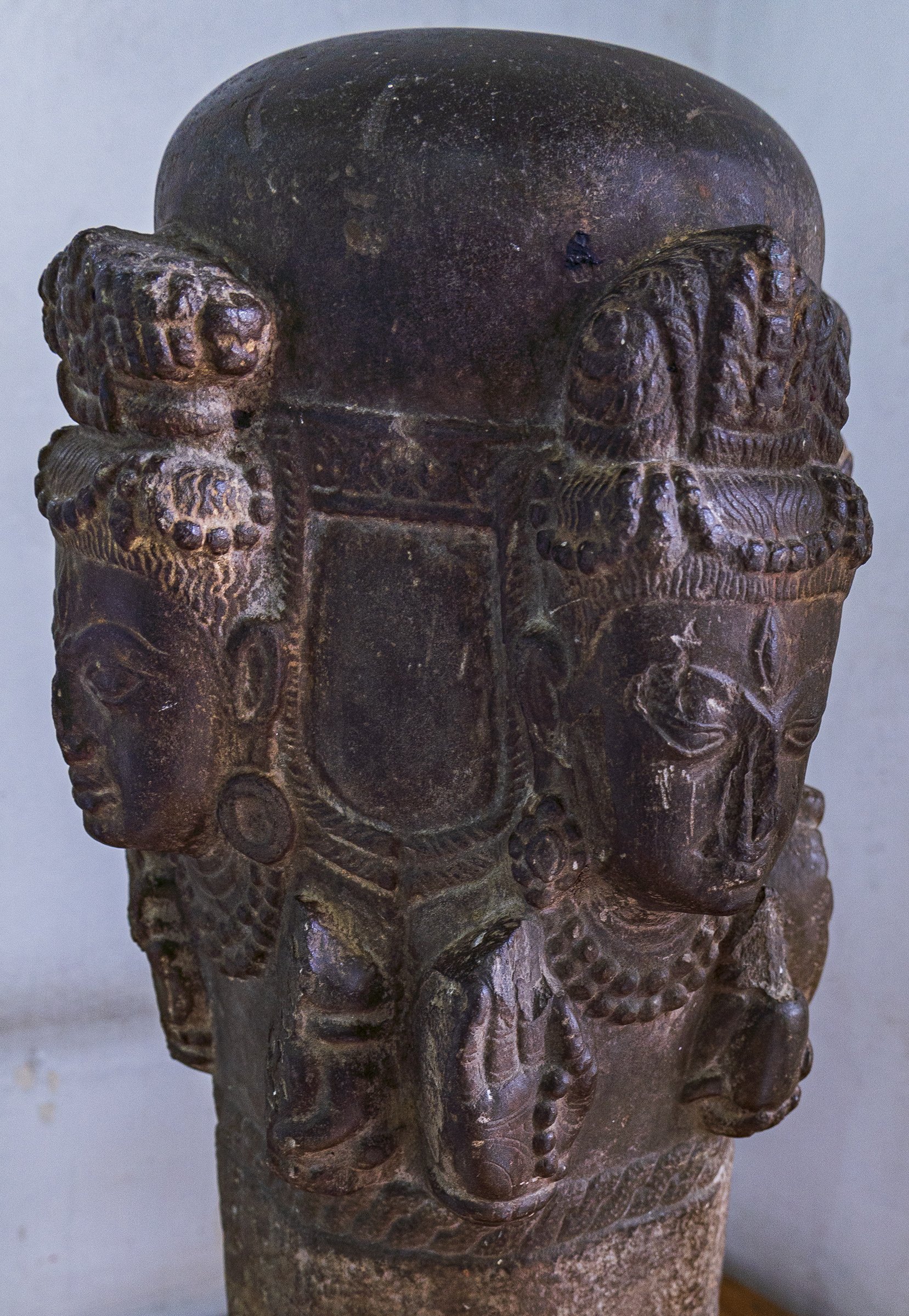 Image title: Shivalinga (Shiva Linga)
This stone sculpture shows an image of a Shivalinga, from 17th century A.D.—In Shaivite iconography, there are a number of five-faced Shivalinga (Shiva Linga) in the familiar representation of the phallus. The four faces of Shiva depicted in four corners of the phallus are known as Saddojata (Sadyojata), Vamadeva, Agghora (Aghora) and Tatpurusha and the fifth one Ishana is believed unseen on the head of the phallus. The basic concept of this type of image is to show the presence of Shiva in water, earth, fire, air and sky (ether).
Gallery information:
The National Museum of Nepal (Rashtriya Museum) houses a variety of sculptures, carvings, statues, paintings and other objects grouped according to the major religions such as Hinduism and Buddhism. This photo is from the Hindu stone sculpture (prastara-murti-kala) section.