Hindu Stone Sculptures (NMN): photo 29
Photo 29 of 50 in Gallery: Hindu Stone Sculptures (NMN)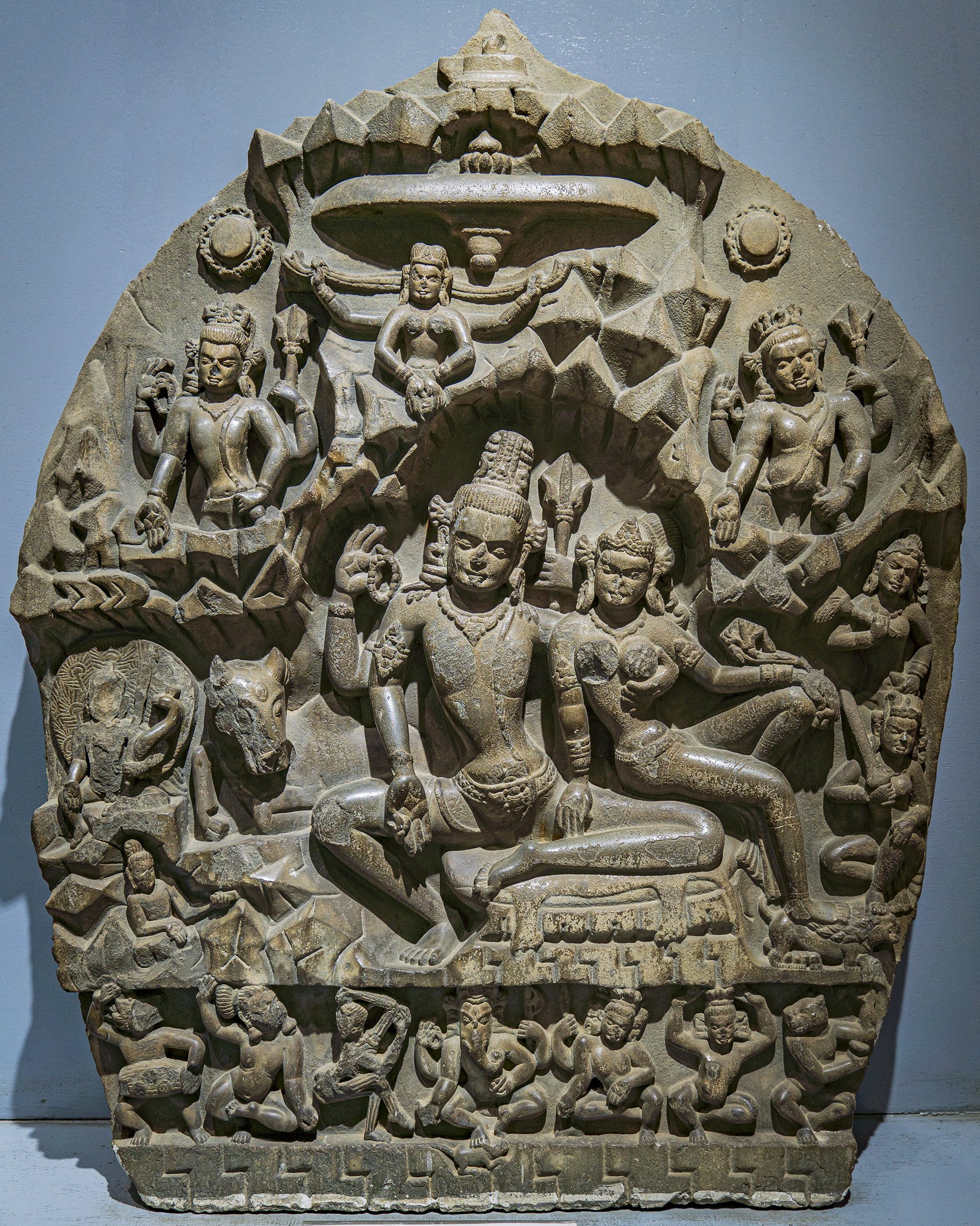 Image title: Uma-Mahesvara (amorous mood)
This stone sculpture shows an image of Uma-Mahesvara in amorous mood, from the 8th century A.D.—The Uma-Mahesvara theme depicting Shiva and his consort Uma is a recurrent motif in Kathmandu Valley from the time of the Lichchhavis (Licchavis). Therere is an amazing variation in the composition of such images in Nepal. The image displayed here was recovered from Naxal, Kathmandu. Seated in the lalitasana posutre, Shiva is accompanied by Uma who is shown gracefully leaning against him and Shiva is shown embracing Uma in an amorous mood.
Gallery information:
The National Museum of Nepal (Rashtriya Museum) houses a variety of sculptures, carvings, statues, paintings and other objects grouped according to the major religions such as Hinduism and Buddhism. This photo is from the Hindu stone sculpture (prastara-murti-kala) section.