Hindu Stone Sculptures (NMN): photo 26
Photo 26 of 50 in Gallery: Hindu Stone Sculptures (NMN)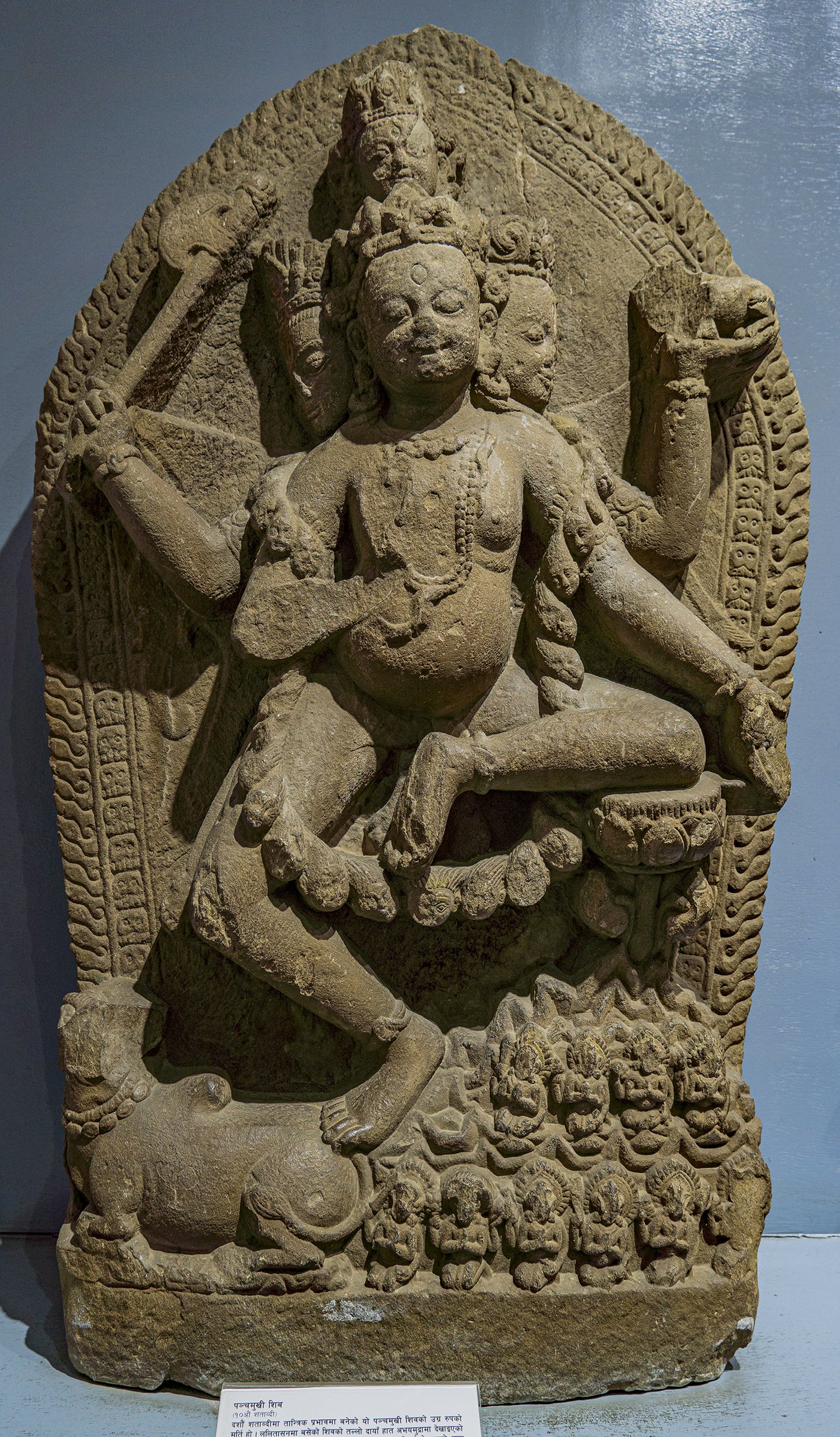 Image title: Panchamukhi Shiva
This stone sculpture shows an image of Panchamukhi Shiva from the 10th-century A.D. and represents the fierce form of the God influenced by Tantric practices. Four-handed Shiva is seated in lalitasana with his principal hands holding abhaya, the gesture of reassurance and varada the gesture of munificence while his upper hands are holding axe and deer. The image is wearing a garland of severed human heads.
Panchamukhi can also be spelled as Pancamukhi or Pañcamukhī (पञ्चमुखी).
Gallery information:
The National Museum of Nepal (Rashtriya Museum) houses a variety of sculptures, carvings, statues, paintings and other objects grouped according to the major religions such as Hinduism and Buddhism. This photo is from the Hindu stone sculpture (prastara-murti-kala) section.