Hindu Stone Sculptures (NMN): photo 13
Photo 13 of 50 in Gallery: Hindu Stone Sculptures (NMN)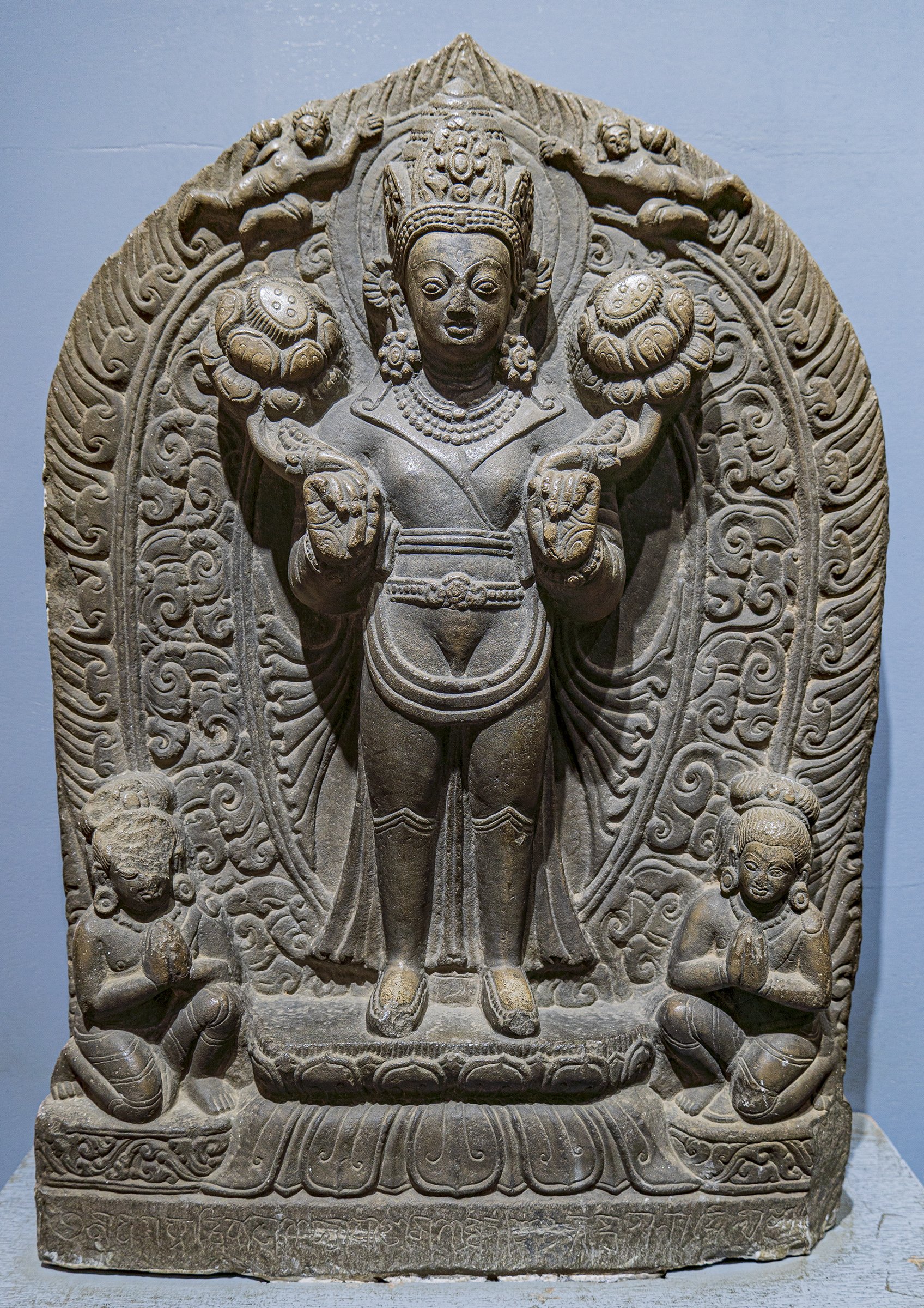 Image title: Surya (solar divinity)
This stone sculpture shows the image of Surya (the sun) from the 12th-century A.D.—The worship of the sun as Solar Divinity has had a long history in Nepal. This image of Surya is one of the earliest images ever found in Nepal. In this panel Surya is hown standing erect in samavanga pose wearing udichya-vesa (northern dress), comprising of the tunic, trousers and high boots.
Gallery information:
The National Museum of Nepal (Rashtriya Museum) houses a variety of sculptures, carvings, statues, paintings and other objects grouped according to the major religions such as Hinduism and Buddhism. This photo is from the Hindu stone sculpture (prastara-murti-kala) section.