Hindu Stone Sculptures (NMN): photo 12
Photo 12 of 50 in Gallery: Hindu Stone Sculptures (NMN)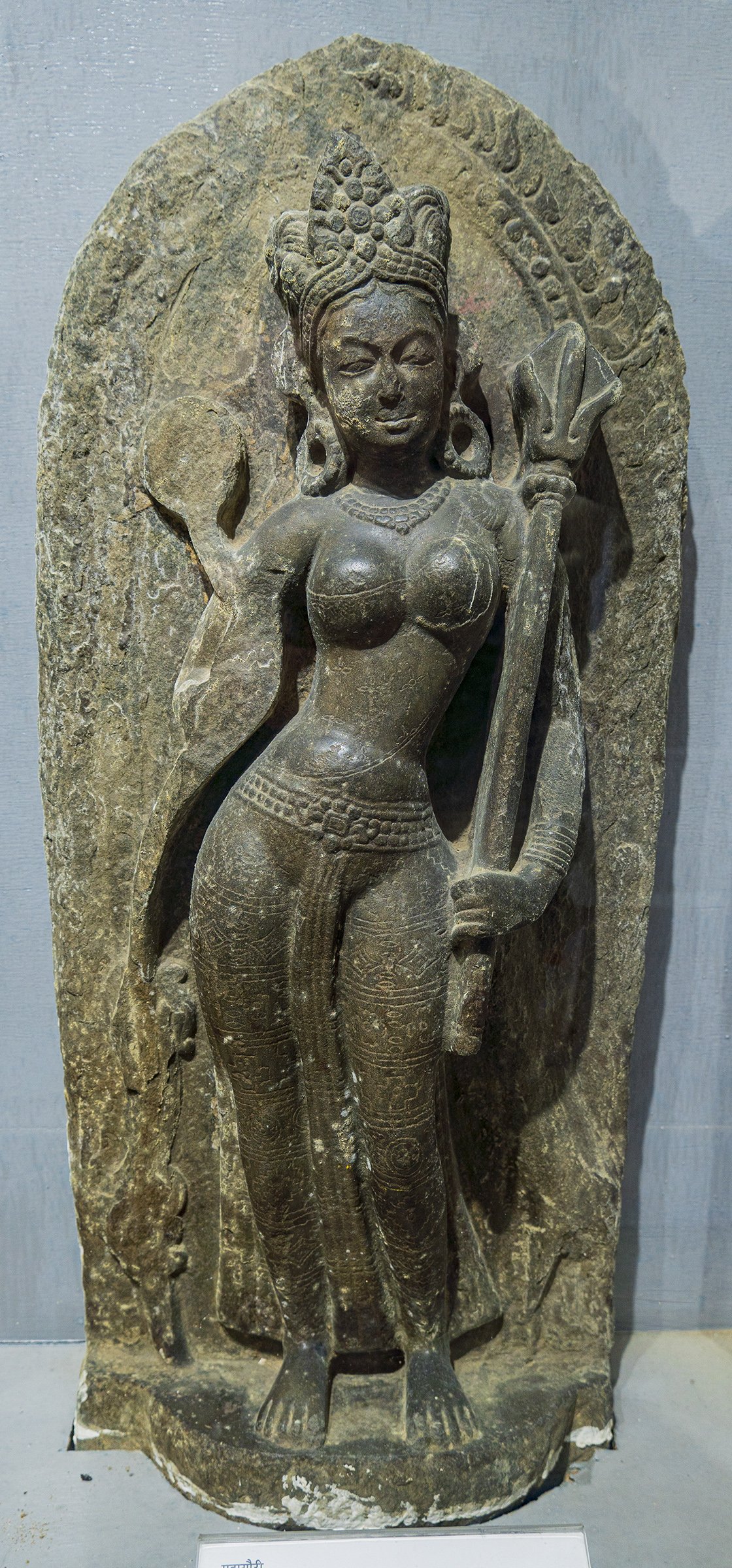 Image title: Maha Gauri (Mahagauri)
This stone sculpture shows the image of Maha Gauri from the 13th-century A.D.—Mahagauri is the eighth manifestation of Goddess Durga. She is worshipped on the ieghth day of Navaratri during Dasain, a great Nepali festival. This female divinity is believed to have the power to fulfill all the desires of her devotees. Maha Gauri is shown standing in graceful tribhanga with her left hand holding trishula, a trident.
Gallery information:
The National Museum of Nepal (Rashtriya Museum) houses a variety of sculptures, carvings, statues, paintings and other objects grouped according to the major religions such as Hinduism and Buddhism. This photo is from the Hindu stone sculpture (prastara-murti-kala) section.