Hindu Stone Sculptures (NMN): photo 10
Photo 10 of 50 in Gallery: Hindu Stone Sculptures (NMN)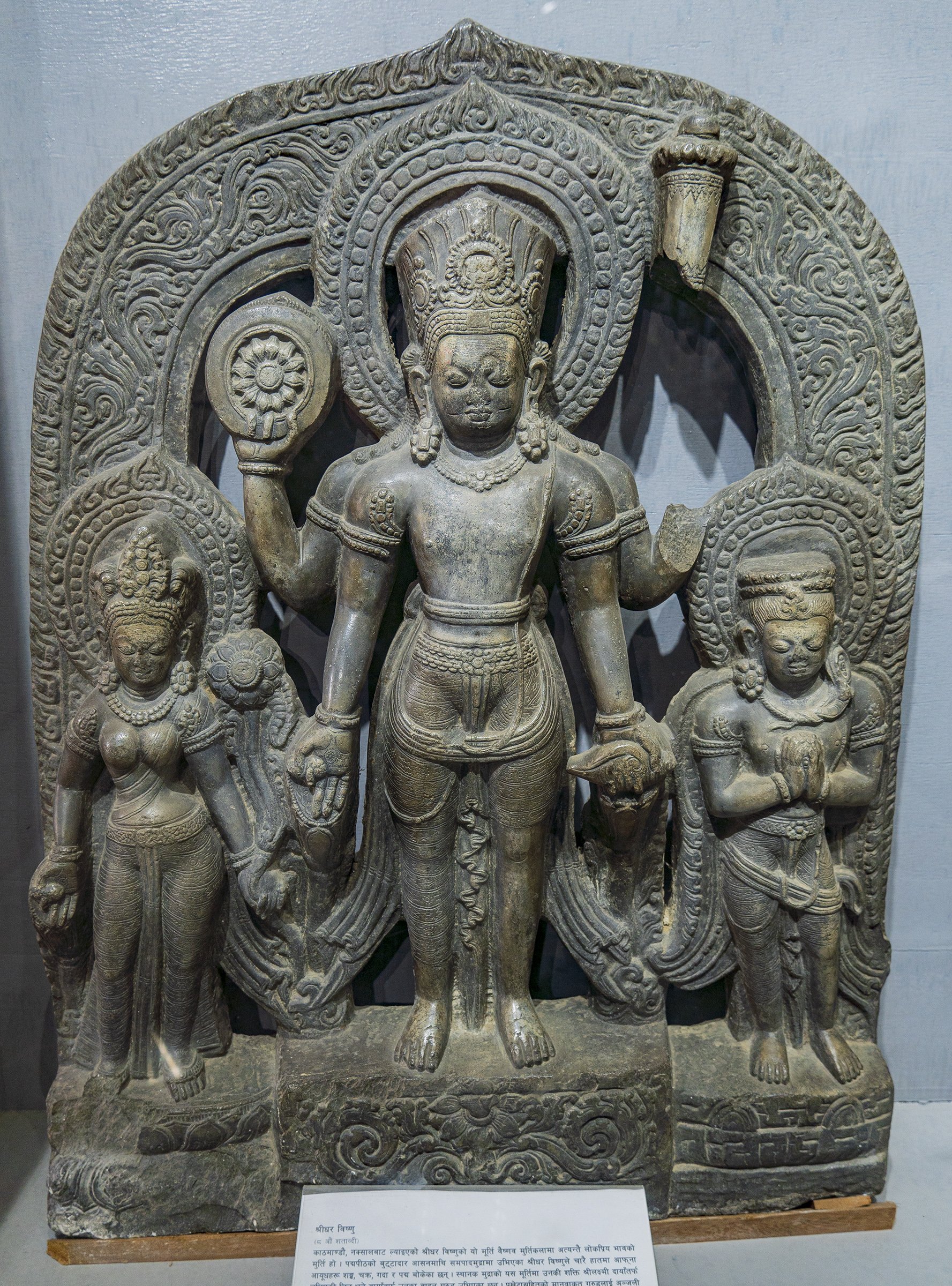 Image title: Shridhara Vishnu
This stone sculpture shows the image of Shridhara Vishnu from the 8th-century A.D., recovered from Naxal, Kathmandu. It is considered to have carried one of the most popular Vaishnava themes in Nepalese stone art tradition. Standing on a decorative lotus base Vishnu is holding his usual attributes like a conch, a flaming wheel, a mace and lotus seed. His Divine Consort, Shri-Lakshmi stands on his right and Garuda, his mount, stands on his left. Here, Garuda is depcited as a winged but in anthropomorphic form with anjali-mudra, a devotional hand posture.
Gallery information:
The National Museum of Nepal (Rashtriya Museum) houses a variety of sculptures, carvings, statues, paintings and other objects grouped according to the major religions such as Hinduism and Buddhism. This photo is from the Hindu stone sculpture (prastara-murti-kala) section.