Hindu Stone Sculptures (NMN): photo 8
Photo 8 of 50 in Gallery: Hindu Stone Sculptures (NMN)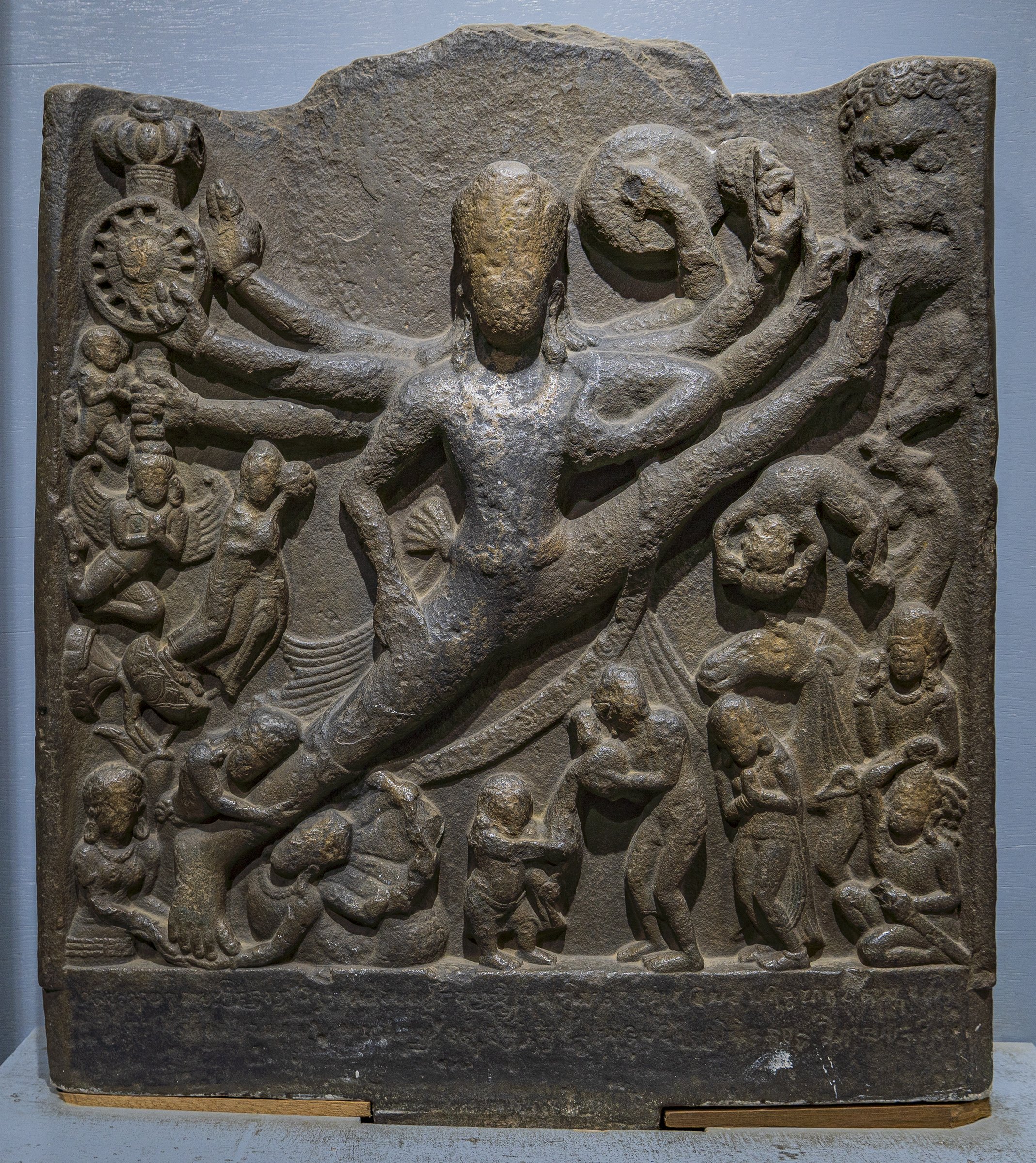 Image title: Vishnu Vikranta
This stone sculpture shows the beautiful image of Vishnu Vikranta which was recovered from Lazimpat, Kathmandu. It was consecrated by king Manadeva in the name of his mother Rajyavati in the year 389 (A.D. 467). This image is beautifully carved on the basis of the story of Baliharana mentioned in the ancient Hindu literary texts. The dynamic representation shows the moment when Vishnu takes his cosmic form and transcends the whole universe.
Gallery information:
The National Museum of Nepal (Rashtriya Museum) houses a variety of sculptures, carvings, statues, paintings and other objects grouped according to the major religions such as Hinduism and Buddhism. This photo is from the Hindu stone sculpture (prastara-murti-kala) section.