Hindu Sculptures (EIA): photo 5
Photo 5 of 7 in Gallery: Hindu Sculptures (EIA)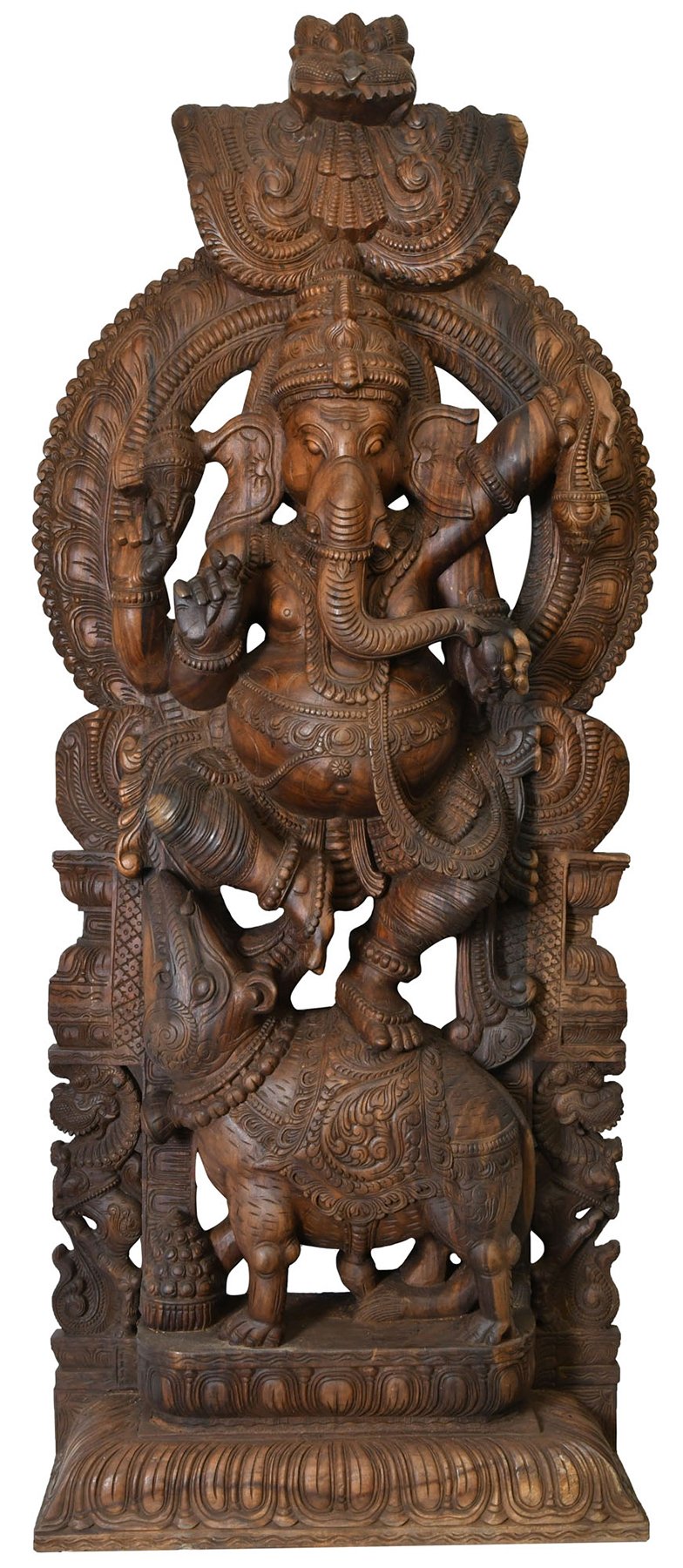 Image title: Ganesha (dancing)
Super Large Size Dancing Ganesha
In this matte-finish wooden sculpture, Lord Ganesha, the most widely loved of Goddess Durga's offspring in the subcontinent, breaks into a divine dance ritual on the back of His steed, a mouse sculpted in gracious, gigantic proportions. The world's most masterful wood-carvers reside in the recesses of South India. With the practice of this art running across generations of artisan families, the most perfect of wooden sculptures are to be found here. Such is the life infused in this sculpture by masterful artisans of the South that the boy-God seems about to break away from the ornate pedestal and mount.
Specifications:
South Indian Temple Wood Carving
89 inch Height x 39 inch Width X 12 inch Depth
125 kg
Gallery information:
Hindu sculptures as found on Exotic India. There are over 7500 sculptures found on the main site.