Hindu Sculptures (EIA): photo 3
Photo 3 of 7 in Gallery: Hindu Sculptures (EIA)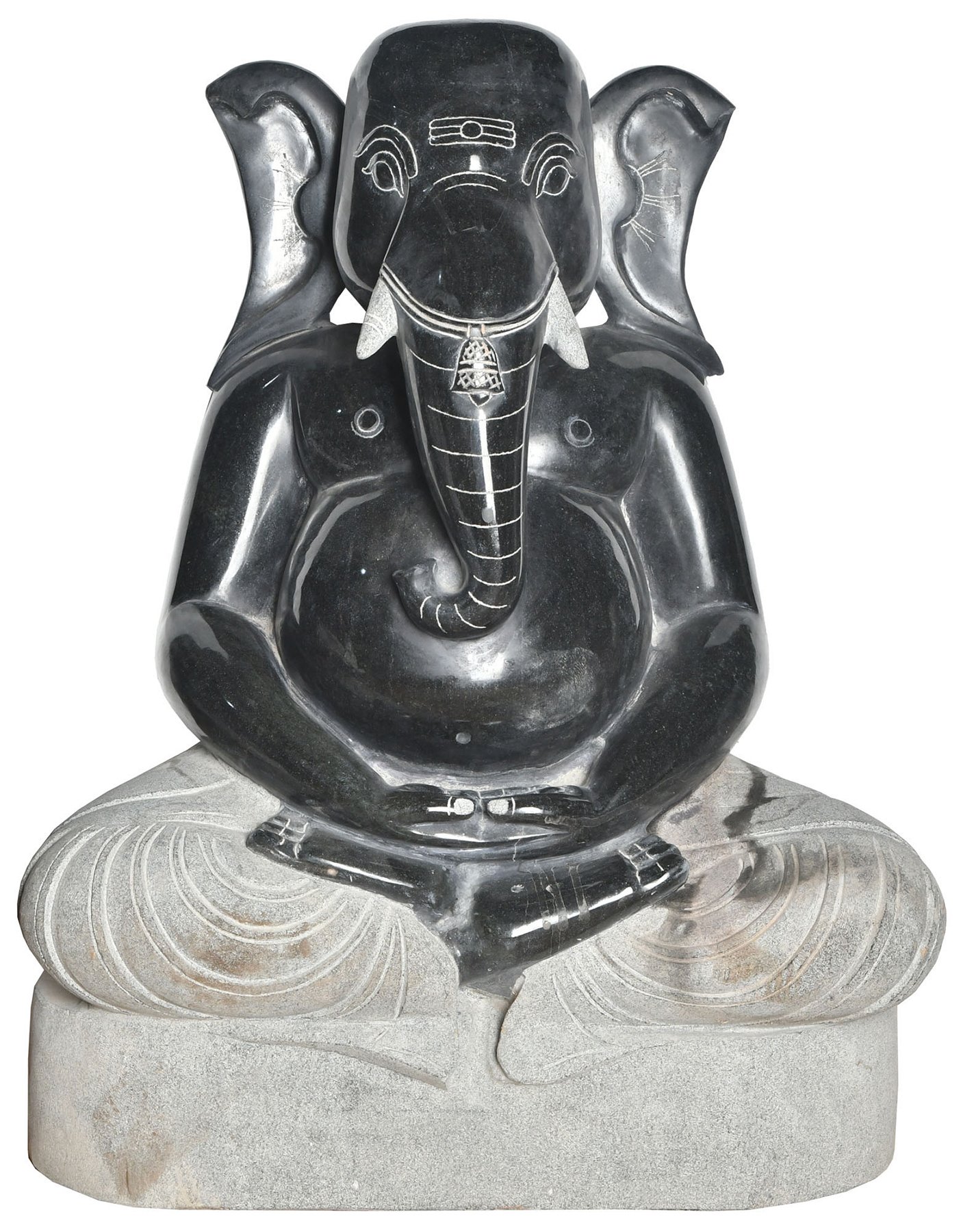 Image title: Ganesha (granite sculpture)
Lord Ganesha in Dhyana
Granite is undoubtedly one of the toughest material for sculptors to work with, especially sculptors whose art comprises of casting Oriental deities characterized by soft, curvaceous lines and delicate, harmonious facial features. In this one-of-a-kind sculpture from the Exotic India collection, the gentlest boy-God of the Hindu pantheon has been cast in the finest granite. The deep black hue and the austere pedestal complement the meditative mood of the Lord.
Specifications:
Super Hard Granite
30 inch Height x 23.5 inch Width x 13 inch Depth
184 kg.
Gallery information:
Hindu sculptures as found on Exotic India. There are over 7500 sculptures found on the main site.