Hindu Bronze Sculptures (NMN): photo 19
Photo 19 of 85 in Gallery: Hindu Bronze Sculptures (NMN)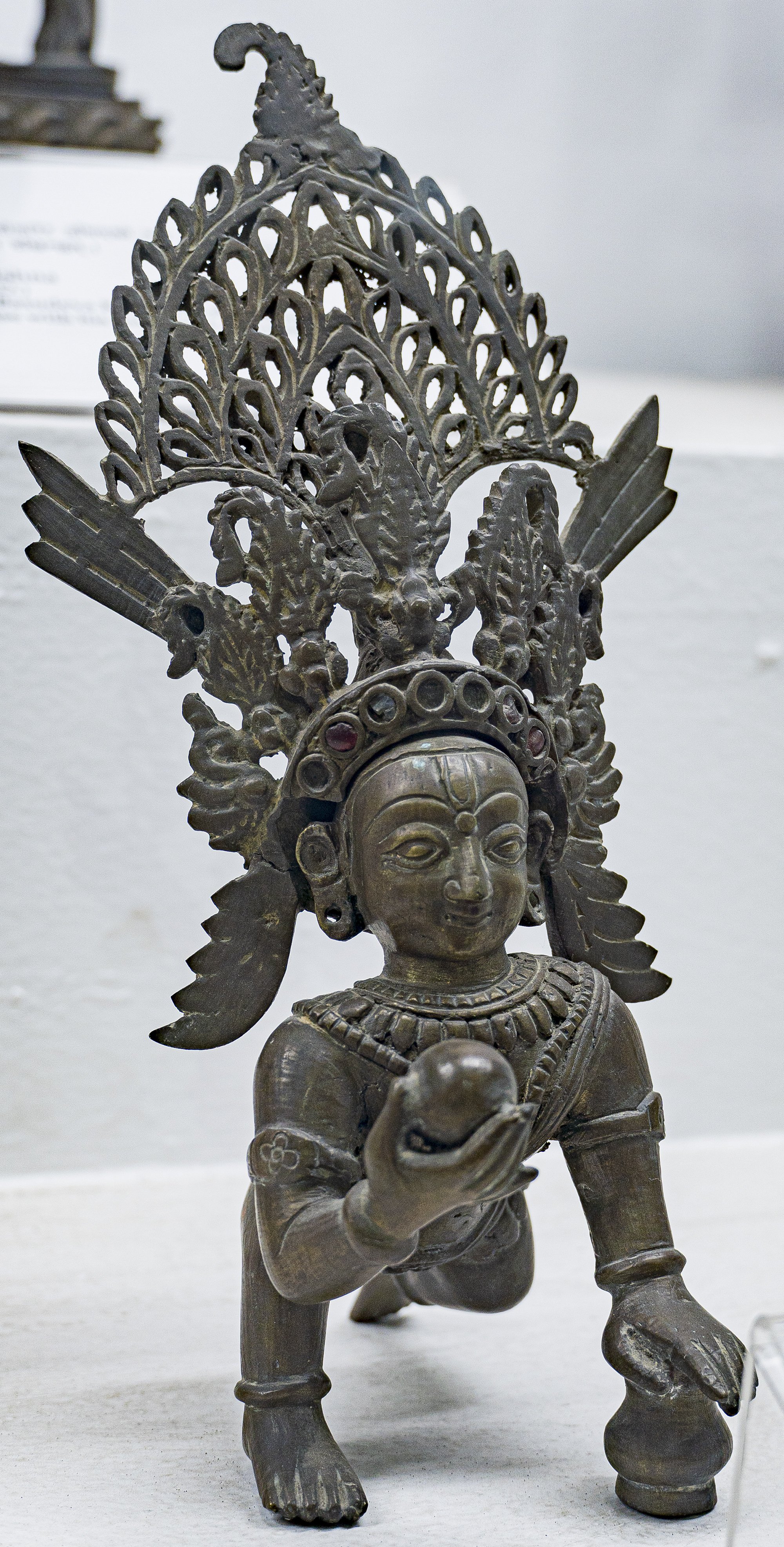 Image title: Bal Gopal
This bronze sculpture shows an image of Bal Gopal, from the 19th century A.D.—Bal Gopala or Laddu Gopal is the baby form of Lord Krishna. This image gives the impression of his child-like behavior as he is shown carrying a sweet ball, laddu in his right hand.
Bal Gopal can also be spelled as Balgopal, Bala Gopala, Balagopala, Bāla Gopāla (बाल गोपाल) or Bālagopāla (बालगोपाल).
Gallery information:
The National Museum of Nepal (Rashtriya Museum) houses a variety of sculptures, carvings, statues, paintings and other objects grouped according to the major religions such as Hinduism and Buddhism. This photo is from the Hindu bronze sculpture (dhatu-kala) section.