Hindu Bronze Sculptures (NMN): photo 5
Photo 5 of 85 in Gallery: Hindu Bronze Sculptures (NMN)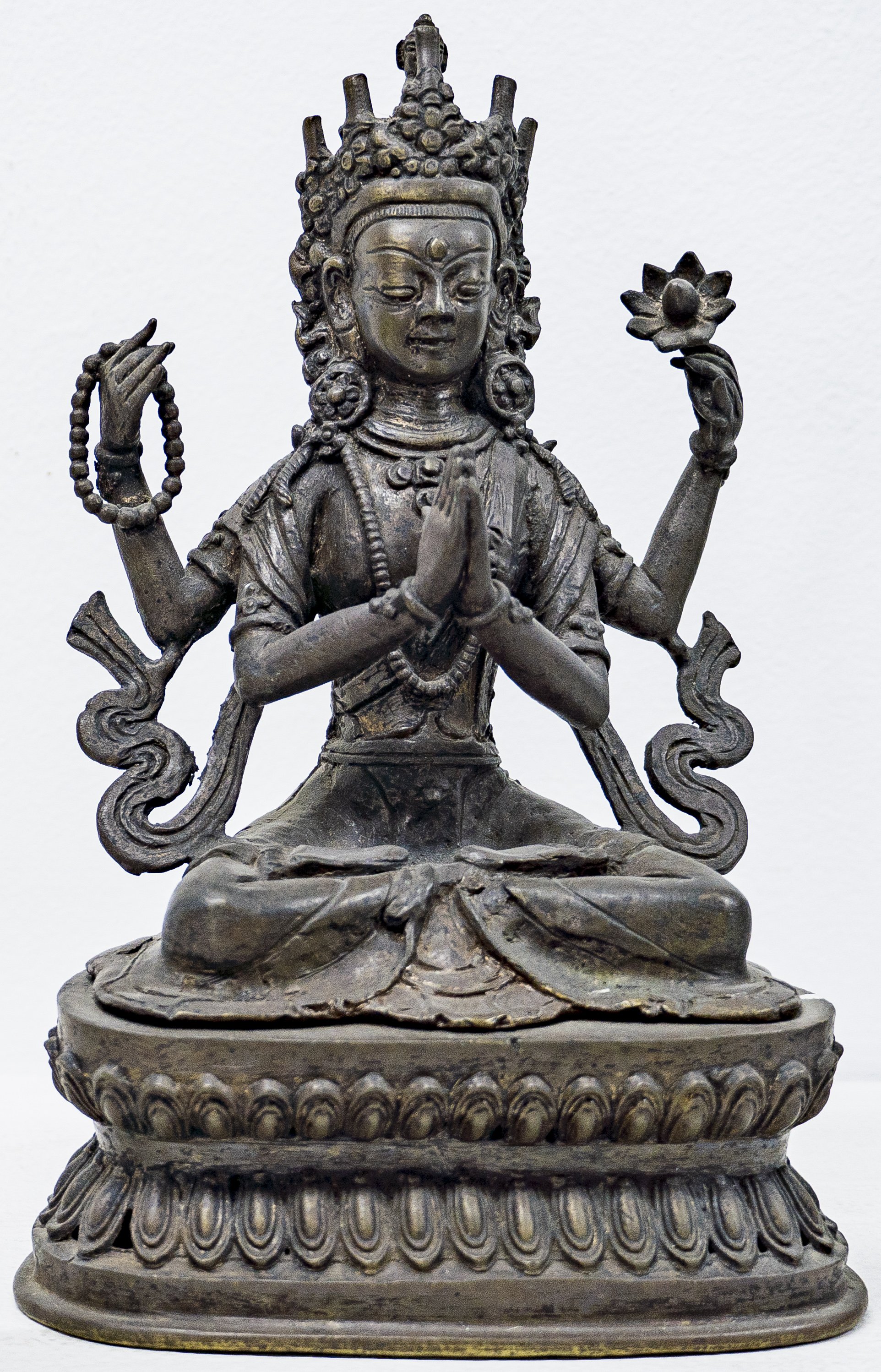 Image title: Shadakshari Lokeshvara
This bronze sculpture shows an image of Shadakshari Lokeshvara, from the 20th century A.D.—Bodhisattva Avalokitesvara (Avalokiteshvara) is very popular in the Mahayana sect of Buddhism. He is also known as Lokesvara (Lokeshvara). This image is seated in cross-legged position on the double lotus base with his principal hands in anjalimudra, the gesture of adoration, [while] remaining other hands are holding rosary (aksamala) and lotus stem (kamala-phul/phula).
Shadakshari Lokeshvara can also be spelled as Lokeshwar, Sadaksari Lokesvara, or Ṣaḍākṣarī Lokeśvara (षडाक्षरी लोकेश्वर).
Gallery information:
The National Museum of Nepal (Rashtriya Museum) houses a variety of sculptures, carvings, statues, paintings and other objects grouped according to the major religions such as Hinduism and Buddhism. This photo is from the Hindu bronze sculpture (dhatu-kala) section.