Children's Illustrated Ramayana: photo 52
Photo 52 of 59 in Gallery: Children's Illustrated Ramayana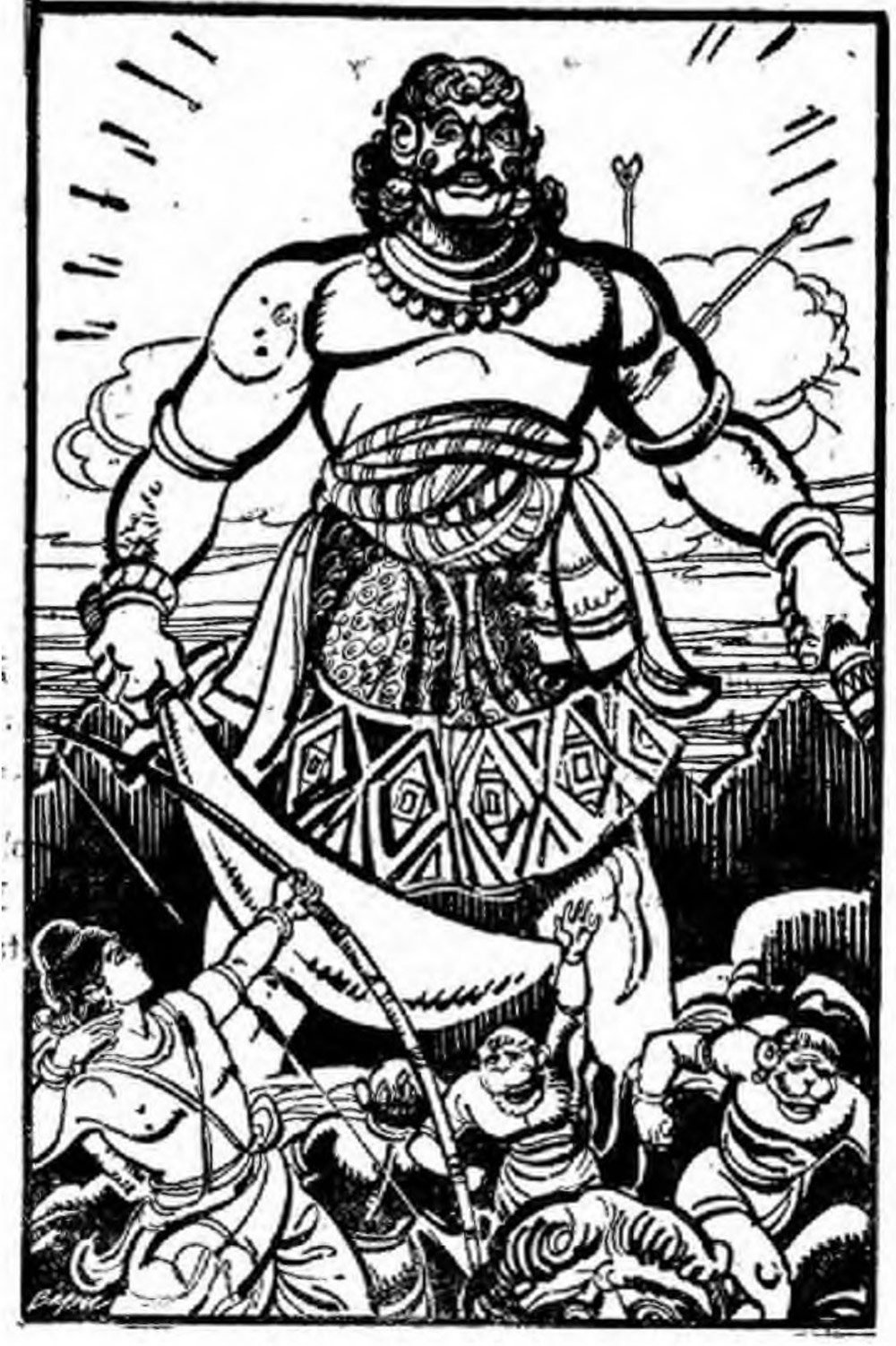 Image title: Children's Illustrated Ramayana: Figure 52
Kumbhakarna sallied forth into the battlefield. The vanaras were terrified when they saw the huge monstrous form advancing towards them.
The mighty rakshasa killed hundreds of vanaras and spread panic in their ranks. Lakshmana tried to stop his progress but in vain.
Kumbhakarna tore a peak off a mountain and hurled it at Rama. But even while the huge boulder was in the air, Rama reduced it to rubble with a shower of arrows. Rama aimed a powerful astra and Kumbhakarna sank to the ground for the sleep of the dead.
Gallery information:
These illustrations are from the book called "Children's Illustrated Ramayana" which is an abridged retelling of the Ramayana authored by Vishnu B while the illustrations are by Vipin K. Das.
Note: You can read the full English translation of the Ramayana on this site.
Source: archive.org (external link; opens in new tab).