Children's Illustrated Ramayana: photo 30
Photo 30 of 59 in Gallery: Children's Illustrated Ramayana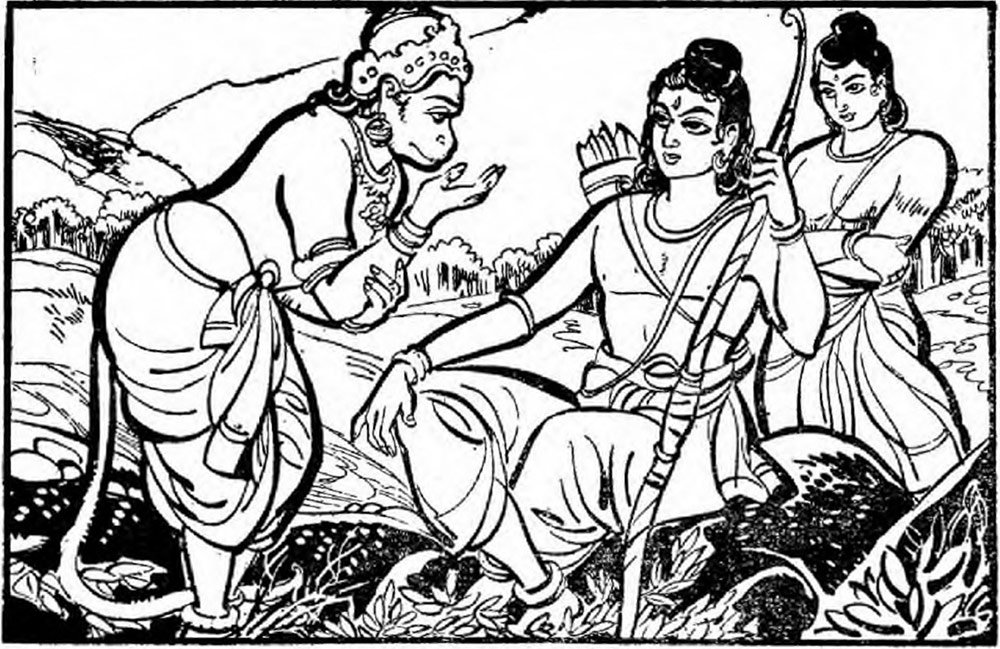 Image title: Children's Illustrated Ramayana: Figure 30
Near Pampa, the princes met a wise monkey called Hanuman who was the minister to Sugriva. Hanuman immediately took a liking for the princes and became a faithful friend of Rama.
Hanuman swore that he would do his best to help Rama in the recovery of Sita. He then spoke of Sugriva and how he came to be driven out of his kingdom by his brother, Vali.
Together they went to Sugriva's camp.
Gallery information:
These illustrations are from the book called "Children's Illustrated Ramayana" which is an abridged retelling of the Ramayana authored by Vishnu B while the illustrations are by Vipin K. Das.
Note: You can read the full English translation of the Ramayana on this site.
Source: archive.org (external link; opens in new tab).