Buddhist Bronze Sculptures (NMN): photo 9
Photo 9 of 21 in Gallery: Buddhist Bronze Sculptures (NMN)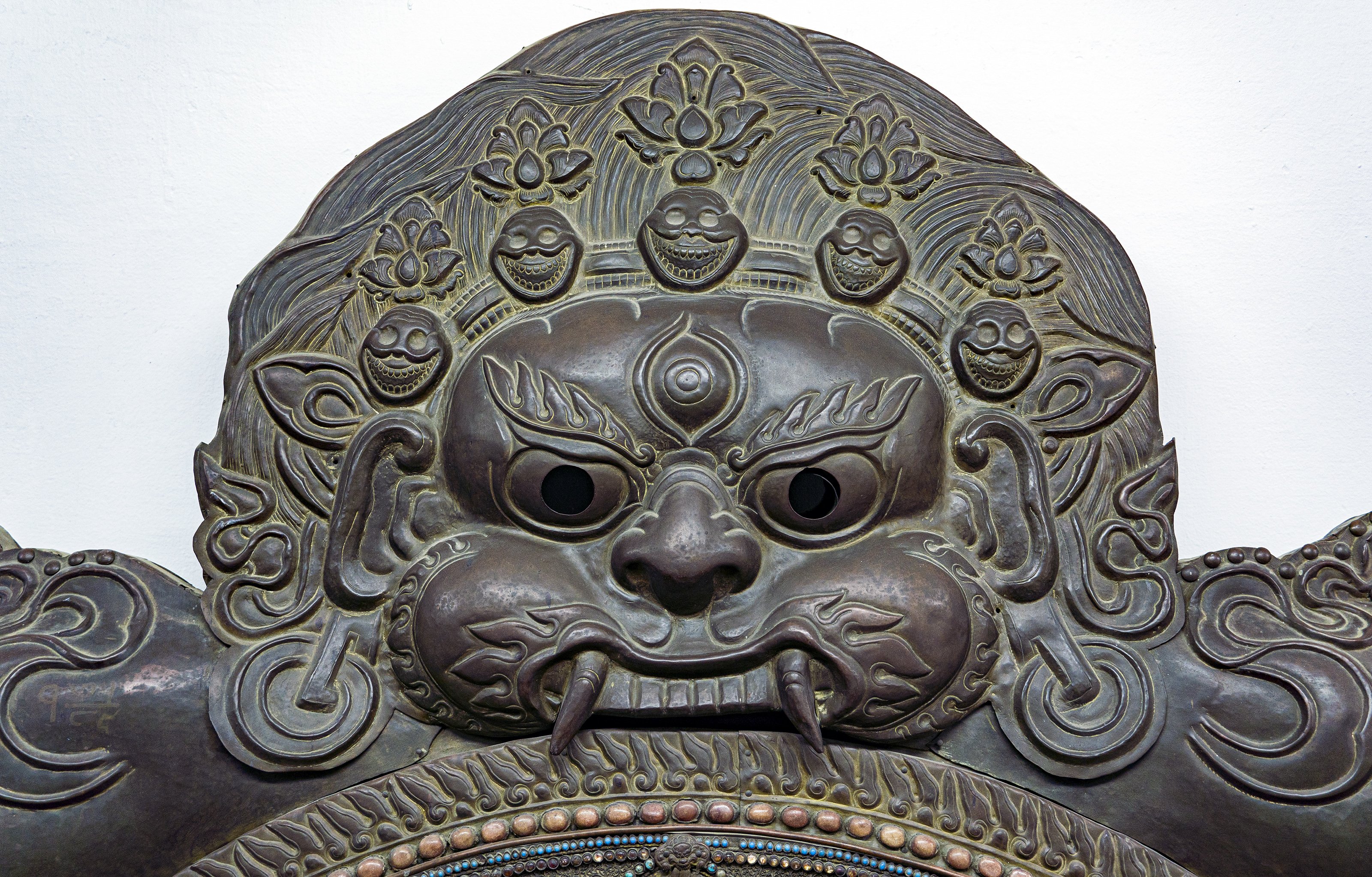 Image title: Hayagriva Lokesvara (detail of head)
This bronze sculpture shows an image of Hayagriva Lokesvara Swagata Mandala (detail of the head), from the 19th century A.D.—This narrative panel is designed on the versions of the story described in the Mahayana sect of Buddhist literatures. [...] The Nepali Bronze artist exactly caught the theme as narrated in the Buddhist literature and beautiful depicted their imagination in this panel. Here Yamaraja, the God of Death, is shown standing as a symbolic gesture of death. [...] This panel is considered to be the exotic creation of Nepali Bronze artists.
For more details see previous image(s).
Hayagriva Lokesvara Swagata Mandala can also be spelled as Hayagriv, Lokeshvara, Lokesvar, Lokeshvar Lokeswar, Lokeshwar, Svagata or Hayagrīva Lokeśvara Svāgata Maṇḍala (हयग्रीव लोकेश्वर स्वागत मण्डल).
Gallery information:
The National Museum of Nepal (Rashtriya Museum) houses a variety of sculptures, carvings, statues, paintings and other objects grouped according to the major religions such as Hinduism and Buddhism. This photo is from the Hindu bronze sculpture (dhatu-kala) section.