Buddhist Bronze Sculptures (NMN): photo 7
Photo 7 of 21 in Gallery: Buddhist Bronze Sculptures (NMN)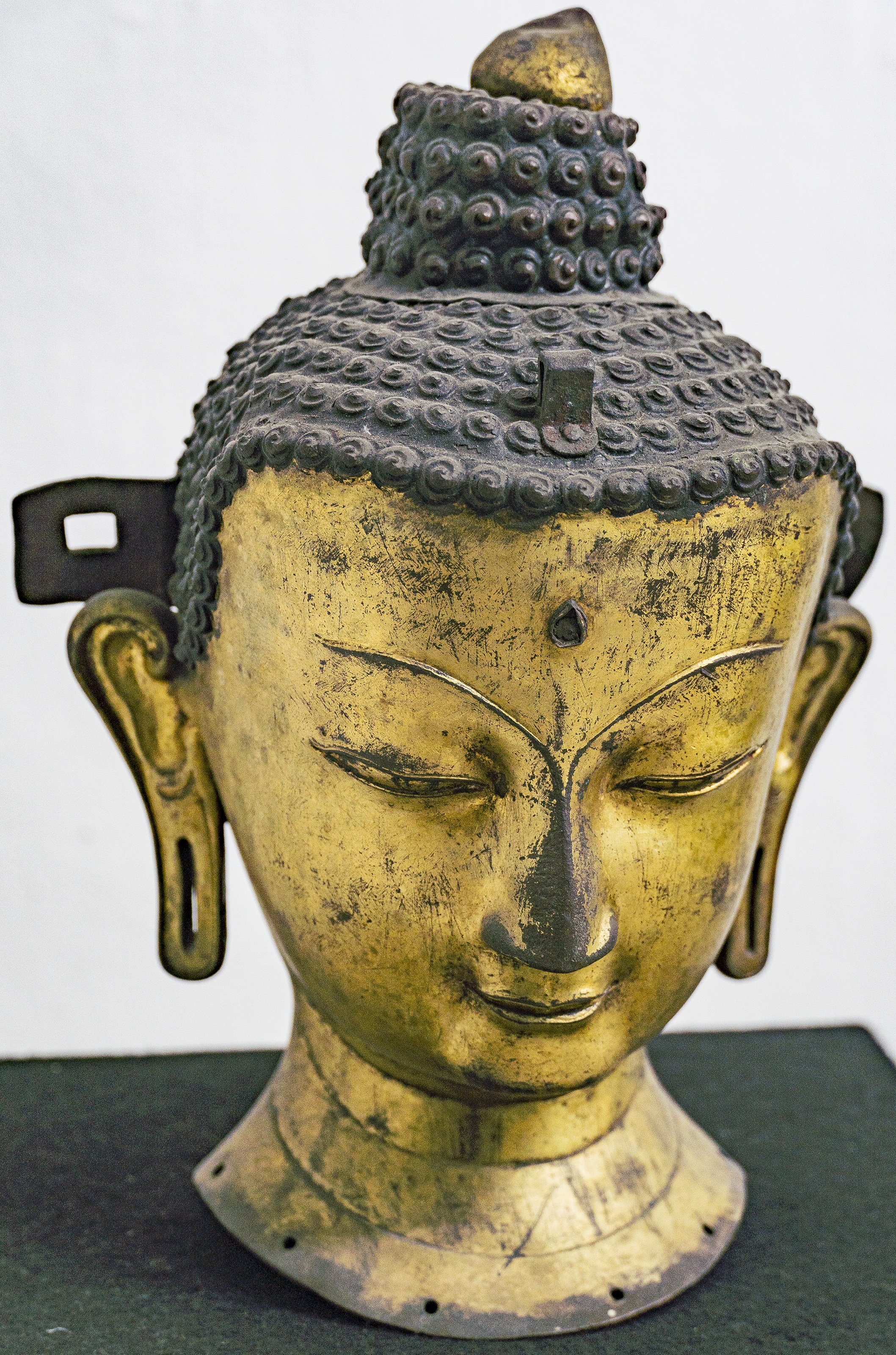 Image title: A Buddha head
This bronze sculpture shows an image of a Buddha head, from the 19th century.—A head of Lord Buddha with distinct eyebrow, downcast eyes and large ear lobes give a distinct identity to the deity.
Gallery information:
The National Museum of Nepal (Rashtriya Museum) houses a variety of sculptures, carvings, statues, paintings and other objects grouped according to the major religions such as Hinduism and Buddhism. This photo is from the Hindu bronze sculpture (dhatu-kala) section.