Buddhist Bronze Sculptures (NMN): photo 5
Photo 5 of 21 in Gallery: Buddhist Bronze Sculptures (NMN)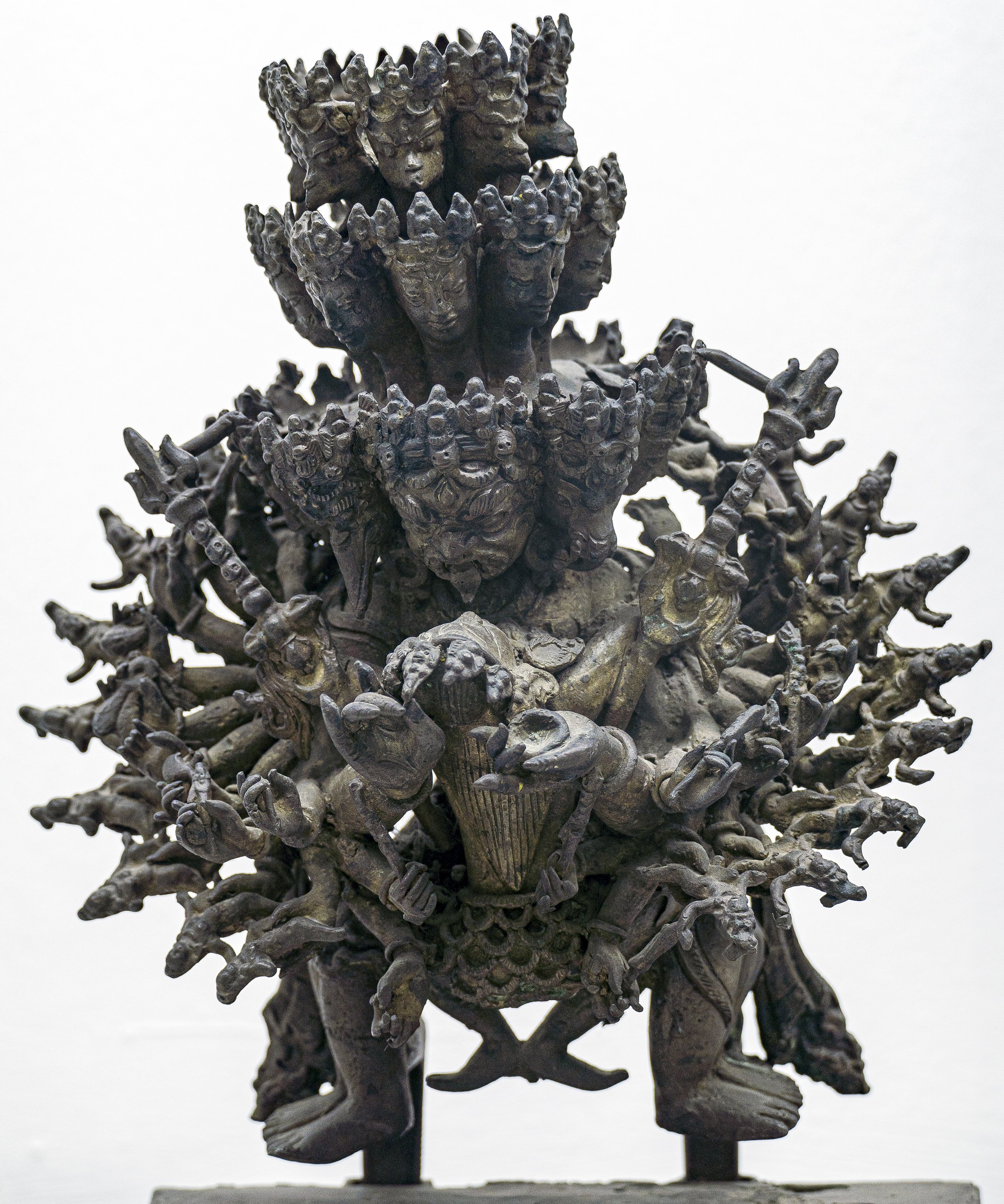 Image title: Hevajra with Shakti
This bronze sculpture shows an image of Hevajra with Shakti, from the 19th century A.D.—This image of Hevajra with Shakti is made on the Yogic doctrine as explained in the Hevajra Tantra of Buddhism. The multi-armed and multi-headed and multi-legged image is shown in the pose of mystic union with his Shakti known as Nairatma. The metaphysical concept of this image is that the salvation results from the merging of raga (karuna, compassion) and the vajra (shunya, voidness).
Gallery information:
The National Museum of Nepal (Rashtriya Museum) houses a variety of sculptures, carvings, statues, paintings and other objects grouped according to the major religions such as Hinduism and Buddhism. This photo is from the Hindu bronze sculpture (dhatu-kala) section.