Buddhist Bronze Sculptures (NMN): photo 1
Photo 1 of 21 in Gallery: Buddhist Bronze Sculptures (NMN)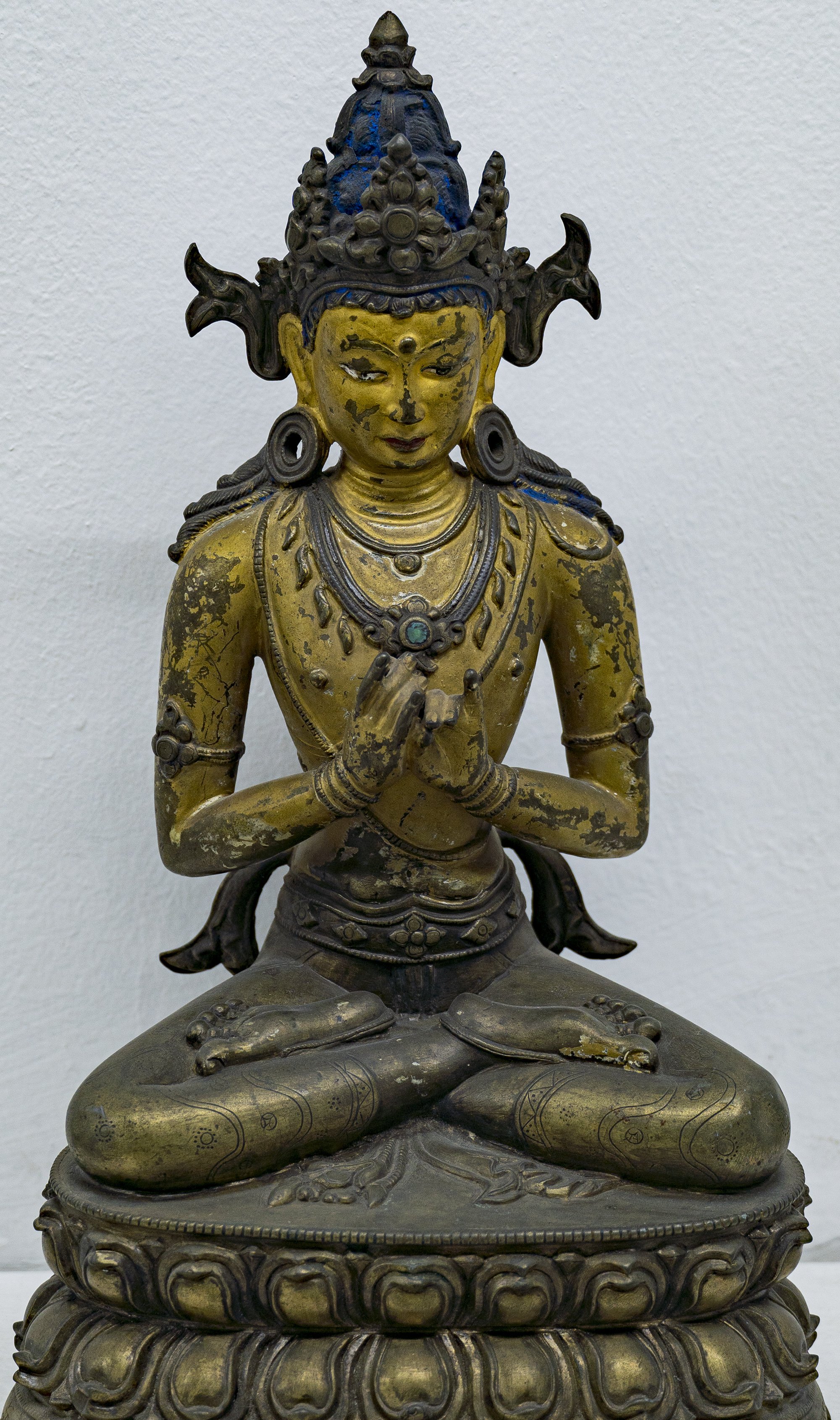 Image title: Vairocana Buddha
This bronze sculpture shows an image of Vairocana Buddha, from the 20th century A.D.—In Vajrayana school of Buddhism, the pancaskandhas are considered as the five celestial (pancadhyani) Buddhas. Vairocana as one of the Pancadhyani Buddhas is known as the God of Tathagata-kula or His lineage. This image of Vairocana Buddha is seated on a lotus base in vajraparyanka-asana pose. His hands are in bodhyangi-mudra.
Vairocana can also be spelled as Vairochana, Vairochan or Vairocan.
Gallery information:
The National Museum of Nepal (Rashtriya Museum) houses a variety of sculptures, carvings, statues, paintings and other objects grouped according to the major religions such as Hinduism and Buddhism. This photo is from the Hindu bronze sculpture (dhatu-kala) section.
Photo details:
Date: 2019-11-29
Camera: SONY ILCE-6400
Exposure: 1/25
Aperture: f/5
ISO: 100
Focal length: 45mm
Goto gallery photo:
next