Buddhist Art Gallery: Photographs (NMN): photo 24
Photo 24 of 25 in Gallery: Buddhist Art Gallery: Photographs (NMN)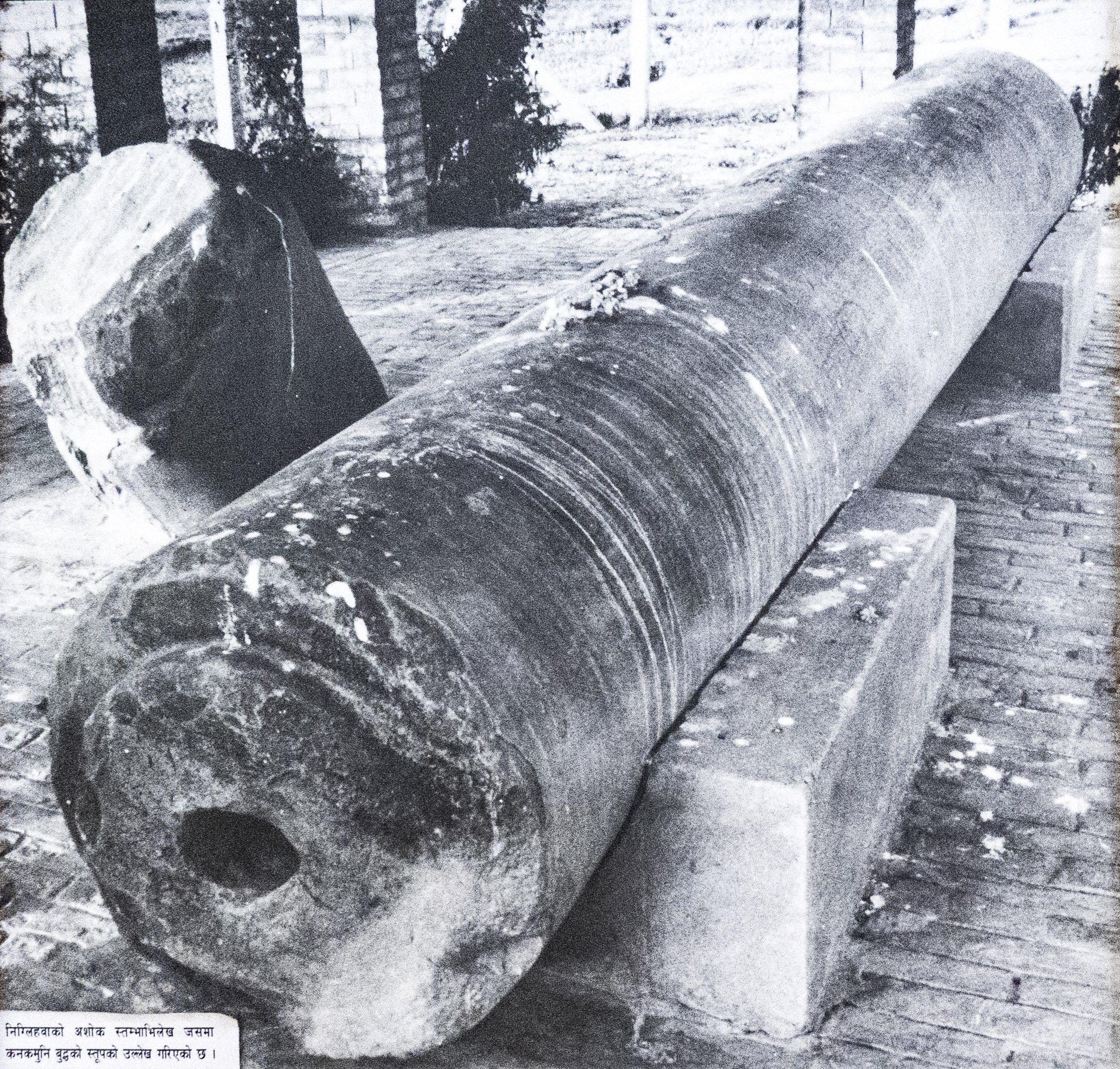 Image title: Niglihawa Ashoka pillar (2)
This photograph shows an Ashoka pillar at Niglihawa (Niglihava).
The text in Devanagari reads:
निग्लिहवाको अशोक स्तम्भाभिलेख जसमा
कनकमुनि बुद्धको उल्लेख गरिएको छ |
Transliteration (IAST):
niglihavāko aśoka stambhābhilekha jasamā
kanakamuni buddhako ullekha garieko cha |
Plain text (initially IAST, brackets indicate Hunterian):
nighlihavako ashoka/asoka stambhabhilekha [stambhabhilekh] jasama [jasma]
[kankamuni buddhko ullekh] ...
Gallery information:
The National Museum of Nepal (Rashtriya Museum) houses a variety of sculptures, carvings, statues, paintings and other objects grouped according to the major religions such as Buddhism and Hinduism. This photo is an exhibition from the Buddhist Art Gallery.