Buddhist Art Gallery: Photographs (NMN): photo 22
Photo 22 of 25 in Gallery: Buddhist Art Gallery: Photographs (NMN)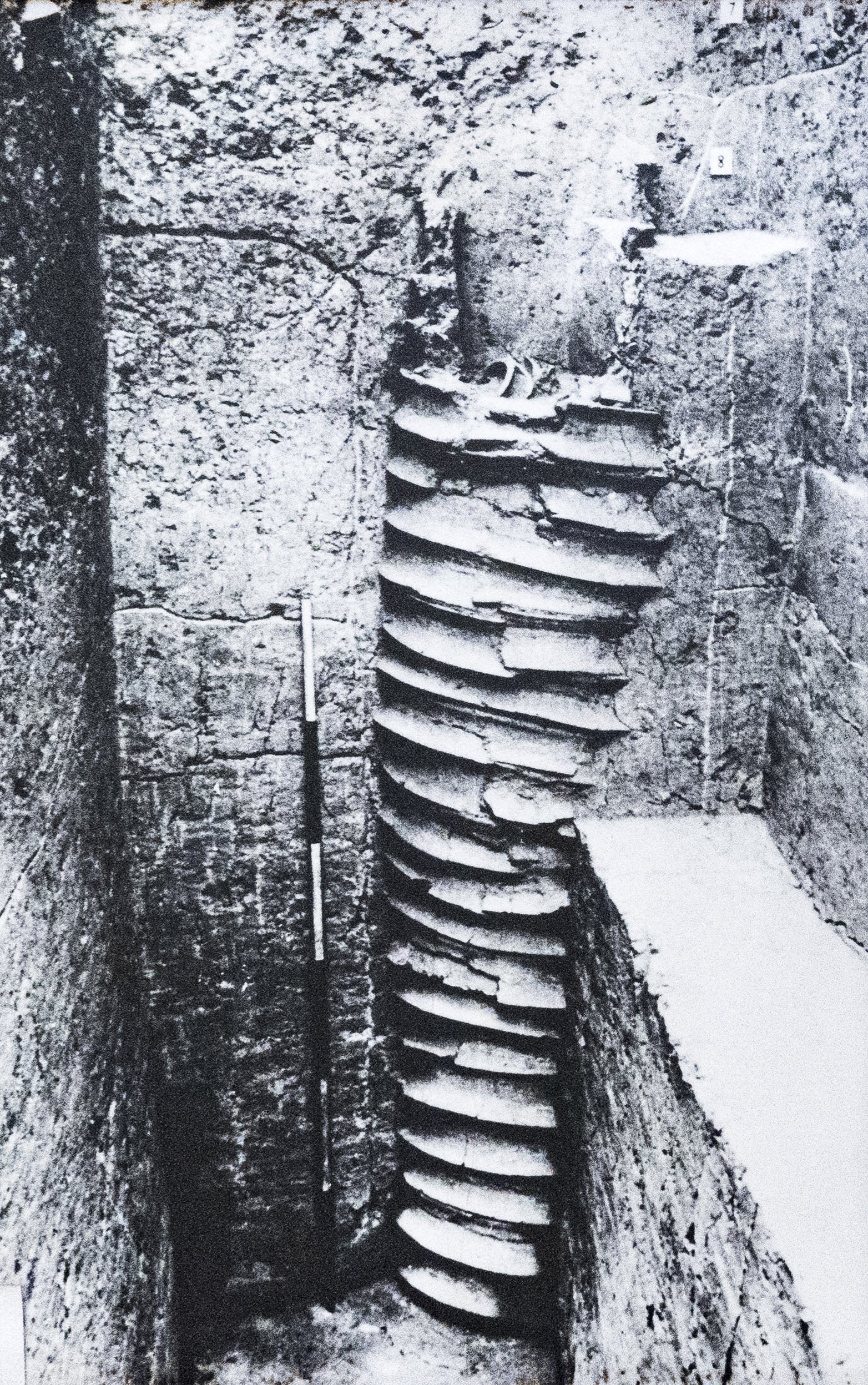 Image title: Kapilavastu ring well
This photograph shows a ring well of Kapilavastu (Kapilvastu).
The text in Devanagari reads:
कपिलवस्तुमा उत्खनन गर्दा प्राप्त वर्चकूप (इनार)
Transliteration (IAST):
kapilavastumā utkhanana gardā prāpta varcakūpa (ināra)
Plain text (initially IAST, brackets indicate Hunterian):
kapilavastuma [kapilvastuma] garda prapta varcakupa [varckpa] (inara).
Gallery information:
The National Museum of Nepal (Rashtriya Museum) houses a variety of sculptures, carvings, statues, paintings and other objects grouped according to the major religions such as Buddhism and Hinduism. This photo is an exhibition from the Buddhist Art Gallery.