Buddhist Art Gallery: Photographs (NMN): photo 6
Photo 6 of 25 in Gallery: Buddhist Art Gallery: Photographs (NMN)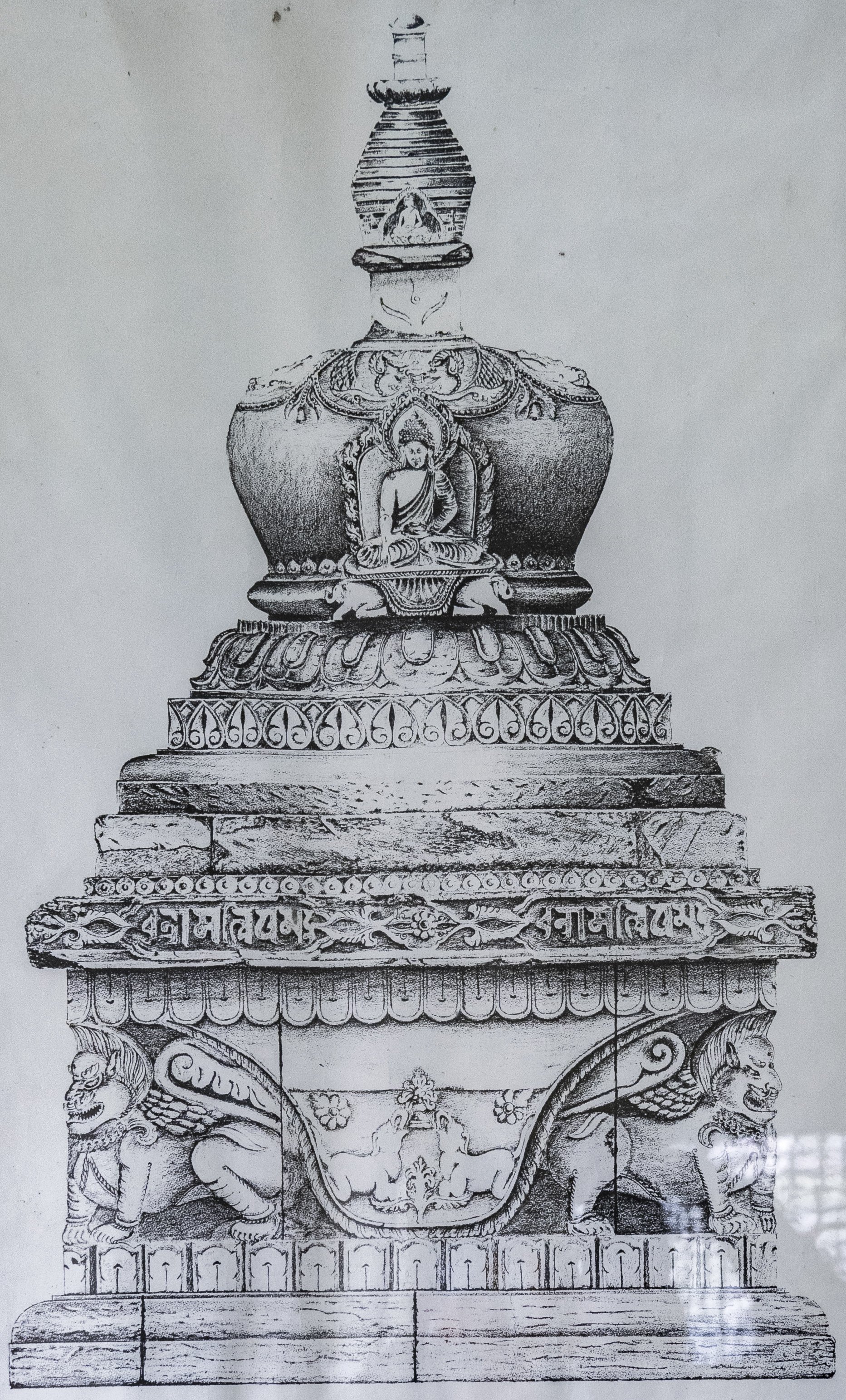 Image title: Caitya in Hakha
This photograph shows a Caitya at Tadhacuka in Hakha; established in 1831.
Gallery information:
The National Museum of Nepal (Rashtriya Museum) houses a variety of sculptures, carvings, statues, paintings and other objects grouped according to the major religions such as Buddhism and Hinduism. This photo is an exhibition from the Buddhist Art Gallery.