by E.A. Wallis Budge | 1914 | 97,359 words
This book is intended as an introduction to Ancient Egyptian Literature. It contains compilations of all the great periods of literary activity in Egypt under the Pharaohs. [Index coming soon !]...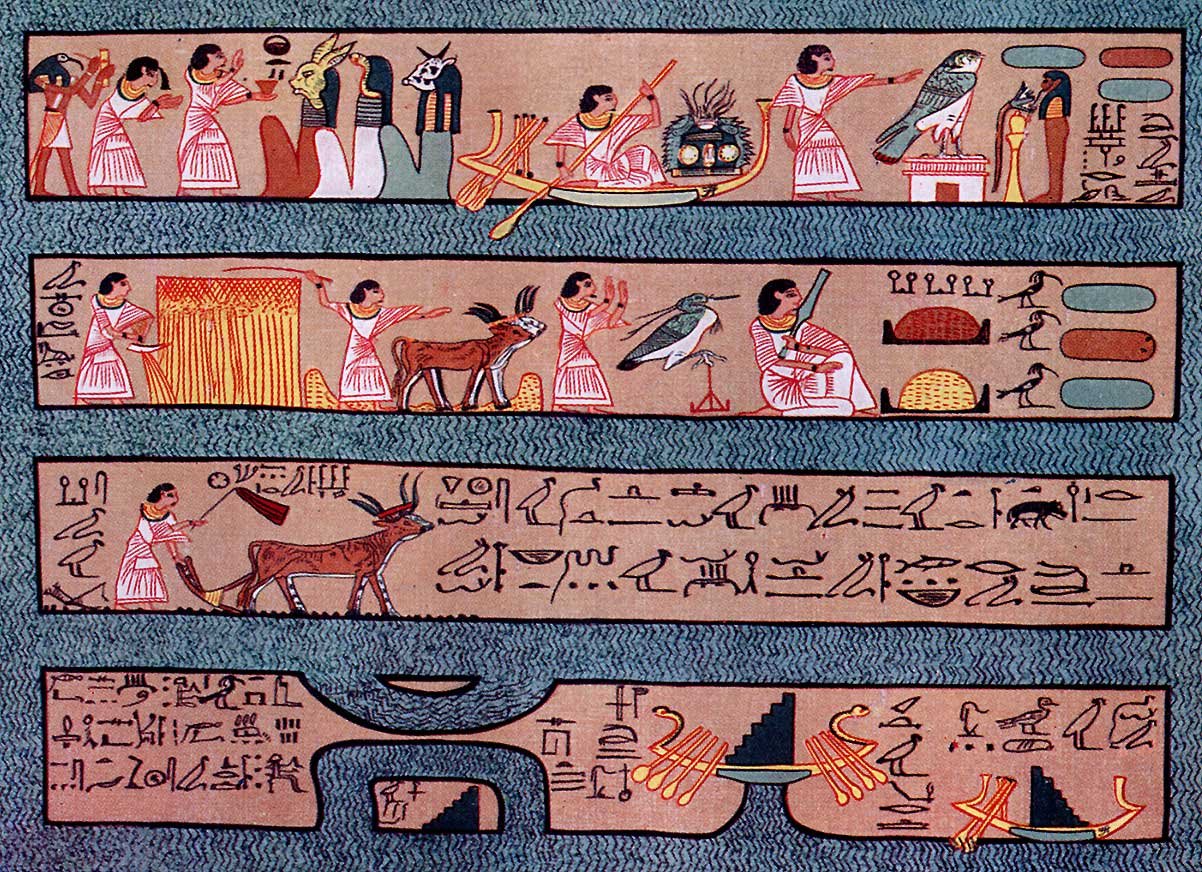 The Elysian Fields of the Egyptians according to the Papyrus of Ani.
Ani adoring the gods of Sekhet-Aaru.
Ani reaping in the Other World.
Ani ploughing in the Other World.
The abode of the perfect spirits, and the magical boats.