Vikalpa; 10 Definition(s)
Introduction
Vikalpa means something in Buddhism, Pali, Hinduism, Sanskrit, Marathi. If you want to know the exact meaning, history, etymology or English translation of this term then check out the descriptions on this page. Add your comment or reference to a book if you want to contribute to this summary article.
In Hinduism
Arthashastra (politics and welfare)
Vikalpa (विकल्प) refers to "alternative" and is the name of a yukti, or 'technical division', according to which the contents of the Arthaśāstra by Cāṇakya are grouped. Cāṇakya (4th-century BCE), aka Kauṭilya, was the chief minister of Chandragupta Maurya, the founder of the famous Maurya Empire.
Source
: Wisdom Library: Arthaśāstra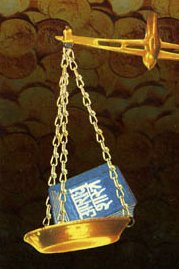 Arthashastra (अर्थशास्त्र, arthaśāstra) literature concerns itself with the teachings (shastra) of economic prosperity (artha) statecraft, politics and military tactics. The term arthashastra refers to both the name of these scientific teachings, as well as the name of a Sanskrit work included in such literature. This book was written (3rd century BCE) by by Kautilya, who flourished in the 4th century BCE.
Vyakarana (Sanskrit grammar)
Vikalpa (विकल्प).—Choice or option re: the application of a rule as stated by the word वा, विभाषा, अन्यतरस्याम् (vā, vibhāṣā, anyatarasyām) or the like; cf.नेति प्रतिषेधो वेति विकल्पः तयोः प्रतिषेधविकल्पयोः (neti pratiṣedho veti vikalpaḥ tayoḥ pratiṣedhavikalpayoḥ) 'विभाषा (vibhāṣā)' इति संज्ञा भवति विभाषाप्रकरणे प्रतिपधेविकल्पौ उपतिष्टेते । तत्र प्रतिपेधेन समीकृते विषये प्रश्चद्विकल्पः प्रवर्तते (iti saṃjñā bhavati vibhāṣāprakaraṇe pratipadhevikalpau upatiṣṭete | tatra pratipedhena samīkṛte viṣaye praścadvikalpaḥ pravartate) Kas. on P, I. 1 44.
Source
:
Wikisource: A dictionary of Sanskrit grammar
Vyakarana (व्याकरण, vyākaraṇa) refers to Sanskrit grammar and represents one of the six additional sciences (vedanga) to be studied along with the Vedas. Vyakarana concerns itself with the rules of Sanskrit grammar and linguistic analysis in order to establish the correct context of words and sentences.
Purana and Itihasa (epic history)
Vikalpa (विकल्प).—An ancient country of India famous in the Purāṇas. (Mahābhārata, Bhīṣma Parva, Chapter 9, Stanza 59).
Source
:
archive.org: Puranic Encyclopaedia
Vikalpa (विकल्प) is a name mentioned in the Mahābhārata (cf. VI.10.57) and represents one of the many proper names used for people and places. Note: The Mahābhārata (mentioning Vikalpa) is a Sanskrit epic poem consisting of 100,000 ślokas (metrical verses) and is over 2000 years old.
Source
:
JatLand: List of Mahabharata people and places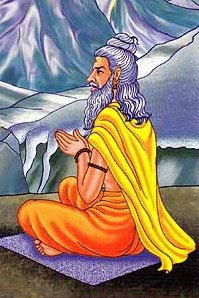 The Purana (पुराण, purāṇas) refers to Sanskrit literature preserving ancient India's vast cultural history, including historical legends, religious ceremonies, various arts and sciences. The eighteen mahapuranas total over 400,000 shlokas (metrical couplets) and date to at least several centuries BCE.
Natyashastra (theatrics and dramaturgy)
Vikalpa (विकल्प) refers to one of the 93 alaṃkāras ("figures of speech") mentioned by Cirañjīva Bhaṭṭācārya (fl. 17th century) in his Kāvyavilāsa and is listed as one of the 89 arthālaṃkāras (figure of speech determined by the sense, as opposed to sound).
Cirañjīva defines vikalpa-alaṃkāra as follows—"vākārādairvikalpaścedalaṅkāraḥ sa eva hi".—"When alternative is mean by the use of the word vā etc. the figure of speech vikalpa takes place".
Example of the vikalpa-alaṃkāra:—
abandho bandho vā bhavatu bhavakārāgṛhamanu stutirvā nindā vā prasaratu satāṃ saṃsadi sadā |
sarojālīśaṅkākṣaṇamiladalivrātamalināḥ kaṭākṣāste sākṣātkhathamapi na yāsyanti hṛdayāt ||

"Let the prison in the form of this world be fruitful or fuetile in future. Let praise or censure always be spread out in the assembly of virtuous people; but your direct sidelong glances which are dark as multitude of bees and which are opened for a while due to fear from the friend of lotuses (bees) will never subside from my heart".
Notes: In this verse the prison in the form of world has been described to be fruitful or futile alternatively with the use of the word vā in the first line. This word vā has again been used to mention praise or censure alternatively, so it is an example of vikalpa.
Source
:
Shodhganga: The Kavyavilasa of Ciranjiva Bhattacarya (natyashastra)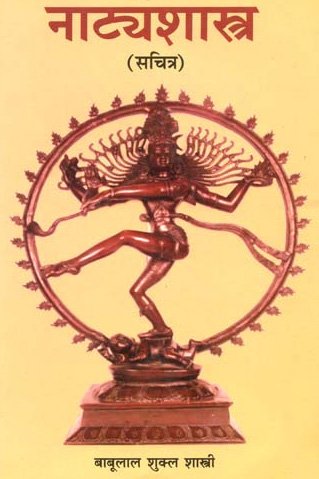 Natyashastra (नाट्यशास्त्र, nāṭyaśāstra) refers to both the ancient Indian tradition (śāstra) of performing arts, (nāṭya, e.g., theatrics, drama, dance, music), as well as the name of a Sanskrit work dealing with these subjects. It also teaches the rules for composing dramatic plays (nataka) and poetic works (kavya).
In Buddhism
General definition (in Buddhism)
Vikalpa (विकल्प) refers to the "three kinds of discrimination" as defined in the Dharma-saṃgraha (section 135):
anusmaraṇa-vikalpa (discrimination through recollection),
saṃtīrana-vikalpa (discrimination through investigation),
sahaja-vikalpa (innate discrimination).
The Dharma-samgraha (Dharmasangraha) is an extensive glossary of Buddhist technical terms in Sanskrit (eg., vikalpa). The work is attributed to Nagarjuna who lived around the 2nd century A.D.
Source
: Wisdom Library: Dharma-samgraha
Languages of India and abroad
Marathi-English dictionary
vikalpa (विकल्प).—m (S) Opposition or difference of opinion respecting. 2 An opposite or a different opinion. 3 An alternative, a sphere or a subject of option. 4 Suspicion, surmise, evil apprehension concerning: also an evil, bad, or wrong surmise or thought. 5 Dubiety, doubt, indecision, doubleness of opinion or of intention regarding. Ex. aisē divasa lōṭatāṃ phāra || avalīsa vi0 pātalā thōra ||. 6 A thought, fancy, notion about. Generally pl. 7 In grammar. Admission of more than one form or rule. vi0 ghālaṇēṃ To cast doubt upon; or to inject doubtfulness. Ex. āmucēṃ tēthēṃ rata hōtēṃ citta || tyānta vi0 ghātalā tuṃvā ||.
Source
:
DDSA: The Molesworth Marathi and English Dictionary
vikalpa (विकल्प).—m A different opinion. An alter- native. Suspicion. A fancy. vikalpa pālaṇēṃ To cast doubt upon.
Source
:
DDSA: The Aryabhusan school dictionary, Marathi-English
Marathi is an Indo-European language having over 70 million native speakers people in (predominantly) Maharashtra India. Marathi, like many other Indo-Aryan languages, evolved from early forms of Prakrit, which itself is a subset of Sanskrit, one of the most ancient languages of the world.
Sanskrit-English dictionary
Vikalpa (विकल्प).—1 Doubt, uncertainty, indecision, hesitation; तत् सिषेवे नियोगेन स विकल्पपराङ्मुखः (tat siṣeve niyogena sa vikalpaparāṅmukhaḥ) R.17.49.
2) Suspicion; Mu.1.
3) Contrivance, art; मायाविकल्परचितैः (māyāvikalparacitaiḥ) R.13.75.
4) Option, alternative (in gram.); तुल्यार्थयोर्हि तुल्यविषययो- र्विकल्पो भवति न नानार्थयोः (tulyārthayorhi tulyaviṣayayo- rvikalpo bhavati na nānārthayoḥ) ŚB. on MS.1.6.33.
5) Sort, variety; दण्डविकल्पः (daṇḍavikalpaḥ) Ms.9.228; भूषणानां विकल्पम् (bhūṣaṇānāṃ vikalpam) Me.76.
6) An error, a mistake, ignorance.
7) Distinction; एवं सुरासुरगणाः समदेशकालहेत्वर्थकर्ममतयोऽपि फलेऽविकल्पाः (evaṃ surāsuragaṇāḥ samadeśakālahetvarthakarmamatayo'pi phale'vikalpāḥ) Bhāg.8.9.28.
8) A division of Kalpa; यावान् कल्पो विकल्पो वा यथा कालोऽनुमीयते (yāvān kalpo vikalpo vā yathā kālo'numīyate) Bhāg.2.8.12.
9) A god; वैकारिको विकल्पानाम् (vaikāriko vikalpānām) Bhāg.1.85.11.
1) Origin (utpatti); आत्मा केवल आत्मस्थो विकल्पापायलक्षणः (ātmā kevala ātmastho vikalpāpāyalakṣaṇaḥ) Bhāg.11.25.27.
11) Admission, statement.
12) Fancy, imagination.
13) Mental occupation.
Derivable forms: vikalpaḥ (विकल्पः).
Source
:
DDSA: The practical Sanskrit-English dictionary
Sanskrit, also spelled संस्कृतम् (saṃskṛtam), is an ancient language of India commonly seen as the grandmother of the Indo-European language family. Closely allied with Prakrit and Pali, Sanskrit is more exhaustive in both grammar and terms and has the most extensive collection of literature in the world, greatly surpassing its sister-languages Greek and Latin.
Relevant definitions
Search found 41 related definition(s) that might help you understand this better. Below you will find the 15 most relevant articles:
| | | |
| --- | --- | --- |
| | | |
| Nirvikalpa | | nirvikalpa (निर्विकल्प).—a Of unchanging purpose. Not admitting of difference. |
| Dandavikalpa | | Daṇḍavikalpa (दण्डविकल्प).—discretion given to an officer in awarding punishment or fine; Ms.9.... |
| Anusmaranavikalpa | | Anusmaraṇavikalpa (अनुस्मरणविकल्प) or simply Anusmaraṇa refers to "discrimination through recol... |
| Samtiranavikalpa | | Saṃtīraṇavikalpa (संतीरणविकल्प) or simply Saṃtīraṇa refers to "discrimination through investiga... |
| Santiranavikalpa | | Santīraṇavikalpa (सन्तीरणविकल्प) or simply Santīraṇa refers to "discrimination through investig... |
| Sahajavikalpa | | Sahajavikalpa (सहजविकल्प) or simply Sahaja refers to "innate discrimination" and represents one... |
| Upayavikalpa | | Upāyavikalpa (उपायविकल्प).—Alternative strategic means; Kau. A.9.Derivable forms: upāyavikalpaḥ... |
| Vikalpajala | | Vikalpajāla (विकल्पजाल).—a net-like indecision, a dilemma.Derivable forms: vikalpajālam (विकल्प... |
| Arthavikalpa | | Arthavikalpa (अर्थविकल्प).—1) deviation from truth, perversion of fact. 2) prevarication; also ... |
| Vikalpopahara | | Vikalpopahāra (विकल्पोपहार).—an optional offering. Derivable forms: vikalpopahāraḥ (विकल्पोपहार... |
| Vyavasthitavikalpa | | Vyavasthitavikalpa (व्यवस्थितविकल्प).—a fixed option; व्यवस्थितविभाषया साधुः (vyavasthitavibhāṣ... |
| Kalpa | | Kalpa (कल्प) in a precise sense means a vast cosmic period but this seems to have been a later ... |
| Prapanca | | Prapañca (प्रपञ्च) or Prapañcatantra refers to one of the thirty-three Dakṣiṇatantras, belongin... |
| Niyama | | Niyama (नियम).—m. (-maḥ) 1. Agreement, contract, engagement, assent, promise. 2. Any religious ... |
| Jnana | | Jñāna (ज्ञान).—nt. (= Sanskrit; Pali ñāṇa), knowledge; for dis-tinction from vijñāna see the la... |
Relevant text
Search found 33 books and stories containing Vikalpa. You can also click to the full overview containing English textual excerpts. Below are direct links for the most relevant articles:
Verse 1574 < [Chapter 19b - (B) On analogical cognition]
Verse 31 < [Chapter 1 - Examination of the Doctrine of Primordial Matter (prakṛti)]
Verse 888 < [Chapter 16 - Examination of the Import of Words]