Vidhura, aka: Vidhūra, Vidhurā; 5 Definition(s)
Introduction
Vidhura means something in Buddhism, Pali, Hinduism, Sanskrit, Marathi. If you want to know the exact meaning, history, etymology or English translation of this term then check out the descriptions on this page. Add your comment or reference to a book if you want to contribute to this summary article.
In Buddhism
Theravada (major branch of Buddhism)
1. Vidhura. A brahmin, chaplain of the king of Benares. For details see the Sambhava Jataka. He is identified with Maha Kassapa (J.v.67). Vidhuras son was Bhadrakara. J.v.60.
2. Vidhura. The Bodhisatta born as the minister of Dhananjaya Korabba. See the Vidhurapandita Jataka.
His father was the brahmin Canda (J.vi.262), and he owned three palaces: Konca, Mayura and Piyaketa (J.vi.289). Anujja was his wife and Ceta his daughter in law; among his sons was Dhammapala (J.vi.290).
In one place (J.vi.301) he is spoken of as having one thousand wives and seven hundred female slaves.
The Vidhurapandita of the Dhumakari Jataka is probably identical with the above, as also the minister of the same name in the Dasabrahmana Jataka. The latter contains a long discussion between Vidhura and the Korabba king regarding the qualities of a true brahmin.
3. Vidhura. The Milinda Panha (p.202) refers to a birth of the Bodhisatta in which he was a wise man (pandita) named Vidhura. At that time Devadatta, although a jackal, brought the kings of all Jambudipa under his sway. The reference is evidently to the Sabbadatha Jataka (No. 241), but there the Bodhisattas name is not given.
4. Vidhura. See also Vidhura.
-- or --
1. Vidhura. One of the two chief disciples of Kakusandha Buddha. (D.ii.4; S.ii.191; Bu.xxiii.20. J.i.42).
He received his name because he was a peerless preacher of the Dhamma. (M.i.333; quoted at PSA. p. 496).
2. Vidhura. See Vidhura.
(Source):
Pali Kanon: Pali Proper Names
Theravāda is a major branch of Buddhism having the the Pali canon (tipitaka) as their canonical literature, which includes the vinaya-pitaka (monastic rules), the sutta-pitaka (Buddhist sermons) and the abhidhamma-pitaka (philosophy and psychology).
Pali
Vidhura, (adj.) (Vedic vidhura: see vidhavā) 1. destitute, lonely; miserable, wretched J. V, 399 (so read for vidura; according to Kern, Toev. s. v. but doubtful). ‹-› 2. (vi+dhura) "burdenless, " unequalled Sn. 996 (=vigata-dhura, appaṭima SnA 583); A. I, 116 (here in meaning "clever, " perhaps=vidura; spelt vidhūra). Cp. Np. Vidhura KhA 128; SnA 201 (as Vidhūra at J. IV, 361). (Page 623)
(Source):
Sutta: The Pali Text Society's Pali-English Dictionary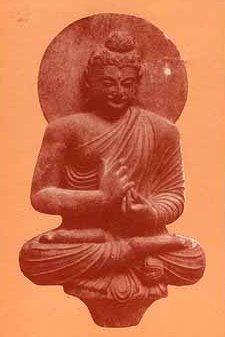 Pali is the language of the Tipiṭaka, which is the sacred canon of Theravāda Buddhism and contains much of the Buddha's speech. Closeley related to Sanskrit, both languages are used interchangeably between religions.
Languages of India and abroad
Marathi-English dictionary
vidhura (विधुर).—m S A widower.
--- OR ---
vidhura (विधुर).—a S Defective, deficient, wanting, imperfect, incomplete.
(Source):
DDSA: The Molesworth Marathi and English Dictionary
vidhura (विधुर).—m A widower. a Deficient, wanting.
(Source):
DDSA: The Aryabhusan school dictionary, Marathi-English
Marathi is an Indo-European language having over 70 million native speakers people in (predominantly) Maharashtra India. Marathi, like many other Indo-Aryan languages, evolved from early forms of Prakrit, which itself is a subset of Sanskrit, one of the most ancient languages of the world.
Sanskrit-English dictionary
Vidhura (विधुर).—a. [vigatā dhūryasya ac samā° Uṇ.1.39]
1) Distressed, troubled, afflicted, overwhelmed with grief, miserable; अवस्थामापन्ना मदनदहनोद्दाहविधुराम् (avasthāmāpannā madanadahanoddāhavidhurām) Māl.2.3; 9.11; U.3.38;>6.41; Ki.11.26; Śi.9.77;17.66; Bh.3.8,134; नेत्राग्निप्लोषमूर्च्छाविधुरविनिपतत्सानलद्वादशार्कः (netrāgniploṣamūrcchāvidhuravinipatatsānaladvādaśārkaḥ) Nāg.5.31.
2) Love-lorn, bereaved, suffering separation from a wife or husband; मयि च विधुरे भावः कान्ताप्रवृत्तिपराङ्मुखः (mayi ca vidhure bhāvaḥ kāntāpravṛttiparāṅmukhaḥ) V.4.2; विधुरां ज्वलनातिसर्जनान्ननु मां प्रापय पत्युरन्तिकम् (vidhurāṃ jvalanātisarjanānnanu māṃ prāpaya patyurantikam) Ku.4.32; विधुरबन्धुरबन्धुरमैक्षत (vidhurabandhurabandhuramaikṣata) Śi.6. 29;12.8; निर्व्याजं विधुरेष्वधीर इति मां येनाभिधत्ते भवान् (nirvyājaṃ vidhureṣvadhīra iti māṃ yenābhidhatte bhavān) Nāg.2.3.
3) Devoid, deprived, or destitute of, free from; त्वामाद्यन्तान्तरवर्ति त्रयविधुरः (tvāmādyantāntaravarti trayavidhuraḥ) Bhāg.6.16.36; सा वै कलङ्कविधुरा मधुराननश्रीः (sā vai kalaṅkavidhurā madhurānanaśrīḥ) Bv.2.5.
4) Adverse, hostile, unfriendly; कूपान्तः पतितः करोतु विधुरे किं वा विधौ पौरुषम् (kūpāntaḥ patitaḥ karotu vidhure kiṃ vā vidhau pauruṣam) Pt.2.85.
5) Unable, helpless; प्रतिक्रियायै विधुरः (pratikriyāyai vidhuraḥ) Ki.17. 41.
6) Incapable to perform अनुष्ठानशून्य (anuṣṭhānaśūnya)); अनुत्पन्नं ज्ञानं यदि यदि च संदेहविधुरम् (anutpannaṃ jñānaṃ yadi yadi ca saṃdehavidhuram) Mv.3.36.
7) Infirm, drooping (vigalita); हयेश्च विधुरग्रीवै रथैश्च शकलीकृतैः (hayeśca vidhuragrīvai rathaiśca śakalīkṛtaiḥ) Mb.7.146.25.
-raḥ A widower.
-ram 1 Alarm, fear, anxiety.
2) Separation from a wife or husband, bereavement suffered by a lover or mistress.
3) Calamity, distress; विधुरं किमतः परम् (vidhuraṃ kimataḥ param) Ki.2.7.
--- OR ---
Vidhura (विधुर).—a. Destitute of a shaft (as a carriage).
--- OR ---
Vidhurā (विधुरा).—Curds mixed with sugar and spices (Mar. śrīkhaṃḍa).
(Source):
DDSA: The practical Sanskrit-English dictionary
Sanskrit, also spelled संस्कृतम् (saṃskṛtam), is an ancient language of India commonly seen as the grandmother of the Indo-European language family. Closely allied with Prakrit and Pali, Sanskrit is more exhaustive in both grammar and terms and has the most extensive collection of literature in the world, greatly surpassing its sister-languages Greek and Latin.
Relevant definitions
Search found 29 related definition(s) that might help you understand this better. Below you will find the 15 most relevant articles:
| | | |
| --- | --- | --- |
| | | |
| Shambhava | | Śāmbhava (शाम्भव) is the name of an Āgama or Tantra mentioned in the Kakṣapuṭatantra ... |
| Sanjaya | | Sañjaya (सञ्जय) is the name of the teacher of Śāriputra (Upatiṣya) and Maudgalyāyana (Kolita) a... |
| Vidura | | Vidura (विदुर) is a name mentioned in the Mahābhārata (cf. I.61.79) and represents one of the ... |
| Vidhurapandita Jataka | | v.l. Vidhurapandita. Four kings Dhananjaya Korabba, king of Indapatta; Sakka, the ... |
| Sambhava Jataka | | Sambhava, (saṃ+bhava) 1. origin, birth, production D. II, 107; S. III, 86; A. II, 10, 18; Sn... |
| Maccha | | Maccha (मच्छ).—A fish (corrupted from matsya).Derivable forms: macchaḥ (मच्छः). |
| Ceta | | cēṭa (चेट).—f cēṭaka n Sorcery. Guile.--- OR --- cēta (चेत).—a Motionless. f m Kindling. Catch-... |
| Ayoga | | Ayoga (अयोग) or Ayogāgama refers to one of upāgamas (supplementary scriptures) of the Bimbāgama... |
| Vidhava | | vidhavā (विधवा).—f A widow. |
| Konca | | kōñca (कोंच).—f A puncture. A pointed end, the peak of a turban &c. |
| Bhadrakara | | Bhadrakāra (भद्रकार).—A king of ancient India; he once left his kingdom, in fear of Jarāsandha,... |
| Kalapabbata | | A mountain range in Himava, sixty leagues in height. Here Irandati sang her song, hearing whi... |
| Dasabrahmana Jataka | | Once the Bodhisatta was born as Vidhura, counsellor to Koravya of the Yudhitthila gotta, and ... |
| Irandati | | A Naga maiden, daughter of the Naga King, Varuna. When she learned that her mother, Vimala, lo... |
| Catuposathika Khanda | | The first section of the Vidhurapandita Jataka. It relates how Sakka, the Naga king, the Ga... |
Relevant text
Search found 9 books and stories containing Vidhura, Vidhūra or Vidhurā. You can also click to the full overview containing English textual excerpts. Below are direct links for the most relevant articles:
Verse 2.4.221 < [Part 4 - Transient Ecstatic Disturbances (vyābhicāri-bhāva)]
Verse 3.2.115 < [Part 2 - Affection and Service (dāsya-rasa)]
- Was this explanation helpful? Leave a comment:
Make this page a better place for research and define the term yourself in your own words.
You have to be a member in order to post comments.
Click here
to login or
click here
to become a member.