Ugranadhikara, aka: Ugraṇādhikāra, Ugrana-adhikara; 1 Definition(s)
Introduction
Ugranadhikara means something in Hinduism, Sanskrit. If you want to know the exact meaning, history, etymology or English translation of this term then check out the descriptions on this page. Add your comment or reference to a book if you want to contribute to this summary article.
In Hinduism
Arthashastra (politics and welfare)
Ugraṇādhikāra (उग्रणाधिकार, "store-keeper") refers to an official title designating one of the seventy-two officers (niyoga) of the Bāhattaraniyogādhipati circle, according to the Inscriptional glossary of Andhra Pradesh (Śāsana-śabdakośāmu). The bāhattaraniyoga-adhipati is the highest executive officer of this circle (including a Ugraṇādhikāra). For example: During the reign of Gaṇapatideva, the area extending between Pānagal to Mārjavāḍi was entrusted to Gaṇḍapeṇḍāru Gangayasāhiṇi as Bāhattaraniyogādhipati. Later on, this office was entrusted to Kāyastha Jannigadeva.
Source
:
Shodhganga: Kakati Ganapatideva and his times (artha)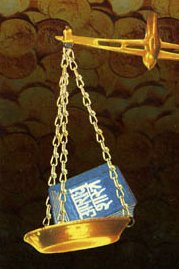 Arthashastra (अर्थशास्त्र, arthaśāstra) literature concerns itself with the teachings (shastra) of economic prosperity (artha) statecraft, politics and military tactics. The term arthashastra refers to both the name of these scientific teachings, as well as the name of a Sanskrit work included in such literature. This book was written (3rd century BCE) by by Kautilya, who flourished in the 4th century BCE.
Relevant definitions
Search found 68 related definition(s) that might help you understand this better. Below you will find the 15 most relevant articles:
| | | |
| --- | --- | --- |
| | | |
| Adhikara | | Adhikāra (अधिकार) refers to a "scrutiny of the required qualifications of the Yogin" and is dea... |
| Ashtadhikara | | Aṣṭādhikārā (अष्टाधिकारा).—जलाधिकारः, स्थलाधिकारः, ग्रामाधिकारः, कुललेखनम्, ब्रह्मासनम्, दण्डवि... |
| Dharmadhikara | | Dharmādhikāra (धर्माधिकार).—1) superintendence of religious affairs; Ś1. 2) administration of j... |
| Adhikarastha | | Adhikārastha (अधिकारस्थ).—a. possessed of authority, invested with office.Adhikārastha is a San... |
| Svadhikara | | Svādhikāra (स्वाधिकार).—one's own duty or sway; स्वाधिकारात् प्रमत्तः (svādhikārāt pramattaḥ) M... |
| Samjnadhikara | | Saṃjñādhikāra (संज्ञाधिकार).—a leading rule which gives a particular name to the rules falling ... |
| Adhikara-mel-eḻuttu | | Adhikāra-mel-eḻuttu.—(SITI), Sanskrit-Tamil; revisional order. Note: adhikāra-mel-eḻuttu is def... |
| Adhikara-varttanai | | Adhikāra-varttanai.—(SITI), customary payments made to an officer at stipulated periods. Note: ... |
| Samanadhikara | | Samānādhikāra (समानाधिकार).—generic characteristic. Derivable forms: samānādhikāraḥ (समानाधिकार... |
| Korada Adhikara | | kōraḍā adhikāra (कोरडा अधिकार).—m Mere office or place; office without pecuniary remuneration. |
| Sthanadhikara | | Sthānādhikāra (स्थानाधिकार).—the superintendence of a shrine; Inscr. Derivable forms: sthānādhi... |
| Karmadhikara | | Karmādhikāra (कर्माधिकार).—the right of performing religious rites. Derivable forms: karmādhikā... |
| Arthadhikara | | Arthādhikāra (अर्थाधिकार).—charge of money, office of treasurer °रे न नियोक्तव्यौ (re na niyokt... |
| Phaladhikara | | Phalādhikāra (फलाधिकार).—a claim for wages. Derivable forms: phalādhikāraḥ (फलाधिकारः).Phalādhi... |
| Cyutadhikara | | Cyutādhikāra (च्युताधिकार).—a. dismissed from office. Cyutādhikāra is a Sanskrit compound consi... |
Relevant text
No search results for Ugranadhikara, Ugraṇādhikāra or Ugrana-adhikara in any book or story.