Shirsha, Śīrṣa, Śirṣā: 13 definitions
Introduction
Introduction:
Shirsha means something in Hinduism, Sanskrit, Marathi, Hindi. If you want to know the exact meaning, history, etymology or English translation of this term then check out the descriptions on this page. Add your comment or reference to a book if you want to contribute to this summary article.
The Sanskrit terms Śīrṣa and Śirṣā can be transliterated into English as Sirsa or Shirsha, using the IAST transliteration scheme (?).
Alternative spellings of this word include Shirsh.
In Hinduism
Yoga (school of philosophy)
Source
: Wisdom Library: Yoga
Śīrṣa (शीर्ष) is a Sanskrit word referring to the "head". It is used in Yoga.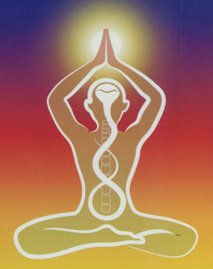 Yoga is originally considered a branch of Hindu philosophy (astika), but both ancient and modern Yoga combine the physical, mental and spiritual. Yoga teaches various physical techniques also known as āsanas (postures), used for various purposes (eg., meditation, contemplation, relaxation).
Chandas (prosody, study of Sanskrit metres)
Source
:
Shodhganga: a concise history of Sanskrit Chanda literature
Śirṣā (शिर्षा) refers to one of the 130 varṇavṛttas (syllabo-quantitative verse) dealt with in the second chapter of the Vṛttamuktāvalī, ascribed to Durgādatta (19th century), author of eight Sanskrit work and patronised by Hindupati: an ancient king of the Bundela tribe (presently Bundelkhand of Uttar Pradesh). A Varṇavṛtta (e.g., śirṣā) refers to a type of classical Sanskrit metre depending on syllable count where the light-heavy patterns are fixed.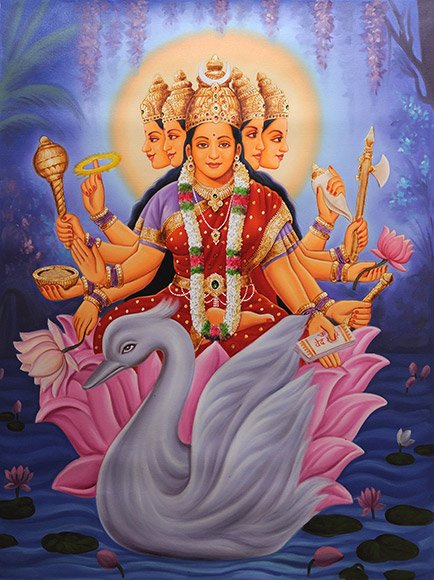 Chandas (छन्दस्) refers to Sanskrit prosody and represents one of the six Vedangas (auxiliary disciplines belonging to the study of the Vedas). The science of prosody (chandas-shastra) focusses on the study of the poetic meters such as the commonly known twenty-six metres mentioned by Pingalas.
Ayurveda (science of life)
Source
:
gurumukhi.ru: Ayurveda glossary of terms
Śīrṣa (शीर्ष):—[śīrṣaḥ] Head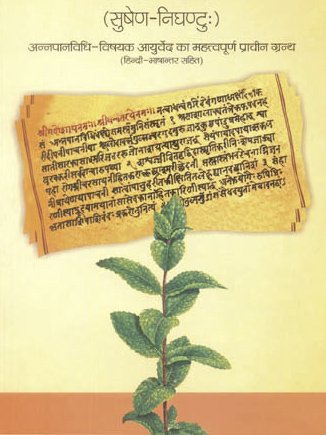 Āyurveda (आयुर्वेद, ayurveda) is a branch of Indian science dealing with medicine, herbalism, taxology, anatomy, surgery, alchemy and related topics. Traditional practice of Āyurveda in ancient India dates back to at least the first millenium BC. Literature is commonly written in Sanskrit using various poetic metres.
Vastushastra (architecture)
Source
:
OpenEdition books: Architectural terms contained in Ajitāgama and Rauravāgama
Śīrṣa (शीर्ष) refers to "roof (= śikhara ) §§ 3.27, 30; 4.6; 18.".—(For paragraphs cf. Les enseignements architecturaux de l'Ajitāgama et du Rauravāgama by Bruno Dagens)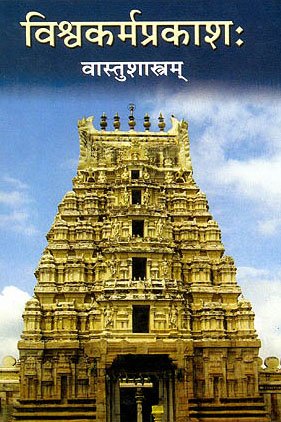 Vastushastra (वास्तुशास्त्र, vāstuśāstra) refers to the ancient Indian science (shastra) of architecture (vastu), dealing with topics such architecture, sculpture, town-building, fort building and various other constructions. Vastu also deals with the philosophy of the architectural relation with the cosmic universe.
Languages of India and abroad
Marathi-English dictionary
Source
:
DDSA: The Aryabhusan school dictionary, Marathi-English
śīrṣa (शीर्ष).—n The head. Vertex-of a triangle.
Marathi is an Indo-European language having over 70 million native speakers people in (predominantly) Maharashtra India. Marathi, like many other Indo-Aryan languages, evolved from early forms of Prakrit, which itself is a subset of Sanskrit, one of the most ancient languages of the world.
Sanskrit dictionary
Source
:
DDSA: The practical Sanskrit-English dictionary
Śīrṣa (शीर्ष).—[śiras-pṛṣo ° śīrṣādeśaḥ, śṝ-ka suk ca vā]
1) The head; शीर्षे सर्पो देशान्तरे वैद्यः (śīrṣe sarpo deśāntare vaidyaḥ) Karpūr.; Mu.1.21.
2) The black variety of aloe-wood.
3) The upper part, tip, top; पञ्चशीर्षा यवाश्चापि शतशीर्षाश्च शालयः (pañcaśīrṣā yavāścāpi śataśīrṣāśca śālayaḥ) Mb.6.3.19.
4) The fore-part, front.
Derivable forms: śīrṣam (शीर्षम्).
Source
:
Cologne Digital Sanskrit Dictionaries: Shabda-Sagara Sanskrit-English Dictionary
Śīrṣa (शीर्ष).—n.
(-rṣaṃ) The head. E. See śiras for which it is substituted.
Source
:
Cologne Digital Sanskrit Dictionaries: Benfey Sanskrit-English Dictionary
Śīrṣa (शीर्ष).—i. e. curtailed śīrṣan (cf. śiras), n. The head, [Uttara Rāmacarita, 2. ed. Calc., 1862.] 40, 2 (-chedya, adj. One who must be beheaded), [Bhartṛhari, (ed. Bohlen.)] 2, 27.
Source
:
Cologne Digital Sanskrit Dictionaries: Cappeller Sanskrit-English Dictionary
Śīrṣa (शीर्ष).—[neuter] (adj. —° [feminine] ā & ī) head; point, upper [particle]
Source
:
Cologne Digital Sanskrit Dictionaries: Monier-Williams Sanskrit-English Dictionary
1) Śīrṣa (शीर्ष):—n. (connected with śiras: collateral of śīrṣan below, from which it is not separable in [compound]; m. only in vasti-ś q.v.; ifc. f(ā or ī). ), the head, skull ([accusative] with [Causal] of √vṛtśiras with idem), [Atharva-veda] etc.
2) the upper part, tip, top (of anything, as of a letter etc.), [Harivaṃśa; Kāvya literature]
3) the fore-part, front (in raṇa-ś q.v.), [Rāmāyaṇa]
4) black Agallochum or aloe wood, [cf. Lexicographers, esp. such as amarasiṃha, halāyudha, hemacandra, etc.]
5) m. a kind of grass, [Patañjali]
6) Name of a mountain, [Horace H. Wilson]
7) Śīrṣā (शीर्षा):—[from śīrṣa] f. a kind of metre, [Colebrooke]
Source
:
Cologne Digital Sanskrit Dictionaries: Yates Sanskrit-English Dictionary
Śīrṣa (शीर्ष):—(rṣaṃ) 1. n. The head.
[Sanskrit to German] (Deutsch Wörterbuch)
Source
:
Cologne Digital Sanskrit Dictionaries: Böhtlingk and Roth Grosses Petersburger Wörterbuch
Śīrṣa (शीर्ष):—
1) n. = śiras, śīrṣan Haupt, Kopf [Vopadeva's Grammatik 3, 38. 89.] [Amarakoṣa 2, 6, 2, 46.] [Hemacandra's Abhidhānacintāmaṇi 567.] [Halāyudha 2, 363.] śī.ṣam [Atharvavedasaṃhitā 4, 34, 1.] ucchiṣṭo na spṛśecchīrṣam [Mahābhārata 13, 5022.] cālayate [Rāmāyaṇa 1, 41, 15. 4, 20, 20. 5, 25, 46. 7, 7, 43.] [Varāhamihira's Bṛhajjātaka S. 53, 100. 77, 3.] [MUIR, Stenzler 4, 298, 1 v. u.] [Bhāgavatapurāṇa 10, 63, 35.] [Rgva tch'er rol pa ed. Calc. 377, 15.] abhiyoktā vartayecchīrṣam so v. a. erkläre sich zur Strafe bereit (wenn der Angeklagte durch ein Gottesurtheil gereinigt wird) [VIṢṆU] in [morgenländischen Gesellschaft 9, 679.] śīrṣe loc. [Atharvavedasaṃhitā 7, 56, 6.] sū.yāyāḥ śī.ṣe keśā~ akalpayat [14,1,55.] [Rājataraṅgiṇī 7,1722.] [Oxforder Handschriften 200,b,5.] dve śī.ṣe [Ṛgveda 4, 58, 3.] śīrṣayoḥ [Mahābhārata 3, 433.] śīrṣāṇām [Harivaṃśa 10440.] śīrṣāṇi und śīrṣā haben wir unter śīrṣan gestellt. vastiśīrṣam Blase und Kopf [Yājñavalkya's Gesetzbuch 3, 98.] hīna [Bhāgavatapurāṇa 4, 7, 36.] granthau pādasya śīrṣage am Oberende (der Bettstelle) befindlich [Varāhamihira's Bṛhajjātaka S. 79, 29.] śīrṣopeta mit Köpfchen versehen (Buchstaben) [Spr. 2991.] dhvajaśīrṣe oberste Spitze [Harivaṃśa 9296.] raṇa Vordertreffen [Rāmāyaṇa 6, 33, 4.] Häufig am Ende eines adj. comp. (f. ā und ī): adhaḥ [Mahābhārata 13, 3478.] tāmra [Rāmāyaṇa 1, 2, 15.] nata [3, 32, 16.] bahu (so ed. Bomb.) [Mahābhārata 1, 8154.] manuṣya (dhvaja) [Rāmāyaṇa 6, 80, 15.] muṇḍa [5, 27, 19.] daśa [Atharvavedasaṃhitā 4, 6, 1.] [Mahābhārata 1, 2162.] pratyakśirṣī [Kauśika's Sūtra zum Atuarvaveda 44.] Auch in Ableitungen von Zusammensetzungen auf śiras [Pāṇini's acht Bücher 6, 1, 62] (z. B. sthaulaśīrṣa von sthūlaśiras). —
2) m. Nomen proprium eines Berges [WILSON, Sel. Works 2, 24. 27.] —
3) f. ā ein best. Metrum: 4 Mal ¯ ¯ ¯ ¯ ¯ ¯ ¯ [Colebrooke 2, 159 (II, 8).] — Vgl. ananta, apa, avāk, kapi, kṣīra, gayā, go, cāru, tri, daśa, druma, dvi, pañca (uraga [Mahābhārata 3, 4008. 4, 753.] [Rāmāyaṇa 6, 79, 67.] [Bhāgavatapurāṇa 4, 25, 21.] yavāḥ [Mahābhārata 6, 87]), paśu, puruṣa, pūrva, markaṭa, mahā, mṛga, ratha (auch [Rāmāyaṇa 6, 27, 31]), vajra, vāta, veda, śaṅkha, śata (śālayaḥ [Mahābhārata 6, 87]), sapta, śairṣāyaṇa, śairṣya.
--- OR ---
Śīrṣa (शीर्ष):—m. ein best. Gras [Patañjali] [?a. a. O.2,398,a.]
Sanskrit, also spelled संस्कृतम् (saṃskṛtam), is an ancient language of India commonly seen as the grandmother of the Indo-European language family (even English!). Closely allied with Prakrit and Pali, Sanskrit is more exhaustive in both grammar and terms and has the most extensive collection of literature in the world, greatly surpassing its sister-languages Greek and Latin.
See also (Relevant definitions)
Starts with (+43): Shirshabandhana, Shirshabhara, Shirshabharika, Shirshabhidya, Shirshaccheda, Shirshacchedaka, Shirshacchedana, Shirshacchedika, Shirshacchedin, Shirshacchedya, Shirshacchida, Shirshacchinna, Shirshachchheda, Shirshachchhedaka, Shirshachchhedin, Shirshachchhedya, Shirshacheda, Shirshachedaka, Shirshachedika, Shirshachedin.
Ends with (+61): Adhahshirsha, Alakashirsha, Anantashirsha, Apashirsha, Ashvashirsha, Atharvashirsha, Avakshirsha, Avashirsha, Brahmadishirsha, Brahmashirsha, Carushirsha, Charushirsha, Dashashirsha, Drumashirsha, Dvishirsha, Ekashirsha, Gajashirsha, Gavayashirsha, Gayashirsha, Goshirsha.
Full-text (+187): Anantashirsha, Shirsharaksha, Shirshaghatin, Goshirsha, Kakashirsha, Sthaulashirsha, Kapishirsha, Shirshamaya, Krayashirsha, Shirshaccheda, Shirshacchedya, Katishirshaka, Trishirsha, Vatashirsha, Kurcashirsha, Purvashirsha, Sahasrashirsha, Shatashirsha, Dvishirsha, Shirshodaya.
Relevant text
Search found 21 books and stories containing Shirsha, Śīrṣa, Sirsa, Śirṣā, Śīrṣā; (plurals include: Shirshas, Śīrṣas, Sirsas, Śirṣās, Śīrṣās). You can also click to the full overview containing English textual excerpts. Below are direct links for the most relevant articles: