Shayya, Śayyā: 14 definitions
Introduction
Introduction:
Shayya means something in Hinduism, Sanskrit, Jainism, Prakrit, Marathi, Hindi. If you want to know the exact meaning, history, etymology or English translation of this term then check out the descriptions on this page. Add your comment or reference to a book if you want to contribute to this summary article.
The Sanskrit term Śayyā can be transliterated into English as Sayya or Shayya, using the IAST transliteration scheme (?).
In Hinduism
Purana and Itihasa (epic history)
Source
:
Cologne Digital Sanskrit Dictionaries: The Purana Index
Śayyā (शय्या).—Bed; characteristics of a good one;1 to sleep on, with head to the east or south to avoid disease.2
Source
:
Shodhganga: The saurapurana - a critical study
Śayyā (शय्या) refers to one of the various kinds of articles used for donation, according to the 10th century Saurapurāṇa: one of the various Upapurāṇas depicting Śaivism.—Accordingly, the tenth chapter contains the praise and classification of donations. It narrates the characteristics of proper recipients and the results of giving different kinds of articles like Bhūmi, Vidyā, Anna, Jala, Tila, Vāsa, Dīpa, Yāna, Śayyā, Dhānya, Aśva, Śāka, Indhana, Chatra, Auṣadha, Go, etc.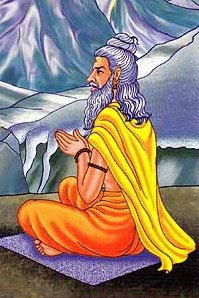 The Purana (पुराण, purāṇas) refers to Sanskrit literature preserving ancient India's vast cultural history, including historical legends, religious ceremonies, various arts and sciences. The eighteen mahapuranas total over 400,000 shlokas (metrical couplets) and date to at least several centuries BCE.
Ayurveda (science of life)
Source
:
Shodhganga: Dietetics and culinary art in ancient and medieval India
Śayyā (शय्या) refers to "beds", which is a topic dealt with in the śayyā-vidhi section of the Bhojanakutūhala (vibhāvarīvilāsa), and is commonly found in literature dealing with the topics of dietetics and culinary art, also known as Pākaśāstra or Pākakalā.—The vibhāvarīvilāsa which deals with the activities during night (after dinner). This section includes [viz., śayyā-vidhi (rules regarding bed)].
Source
:
gurumukhi.ru: Ayurveda glossary of terms
Śayyā (शय्या):—Bed, mode of administration of poison along with bedding.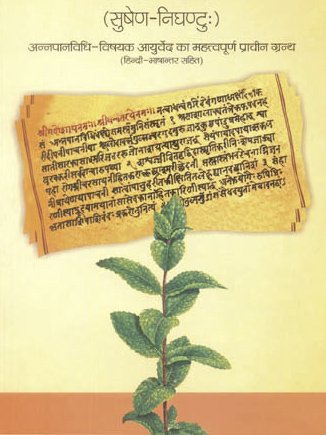 Āyurveda (आयुर्वेद, ayurveda) is a branch of Indian science dealing with medicine, herbalism, taxology, anatomy, surgery, alchemy and related topics. Traditional practice of Āyurveda in ancient India dates back to at least the first millenium BC. Literature is commonly written in Sanskrit using various poetic metres.
In Jainism
General definition (in Jainism)
Source
:
archive.org: Trisastisalakapurusacaritra
Śayyā (शय्या, "lodging") refers to one of the hardships (parīṣaha), or "series of trials hard to endure" according to the Triṣaṣṭiśalākāpuruṣacaritra 10.1 (Incarnation as Nandana). While practicing penance for a lac of years, Muni Nandana also endured a series of trials hard to endure (e.g., śayyā). Nandana is the name of a king as well as one of Mahāvīra's previous births.

Jainism is an Indian religion of Dharma whose doctrine revolves around harmlessness (ahimsa) towards every living being. The two major branches (Digambara and Svetambara) of Jainism stimulate self-control (or, shramana, 'self-reliance') and spiritual development through a path of peace for the soul to progess to the ultimate goal.
Languages of India and abroad
Marathi-English dictionary
Source
:
DDSA: The Molesworth Marathi and English Dictionary
śayyā (शय्या).—f S A bed, couch, sofa, anything on which to repose. 2 Sleeping, reposing: also reclining or lying.
Source
:
DDSA: The Aryabhusan school dictionary, Marathi-English
śayyā (शय्या).—f A bed. Sleeping.
Marathi is an Indo-European language having over 70 million native speakers people in (predominantly) Maharashtra India. Marathi, like many other Indo-Aryan languages, evolved from early forms of Prakrit, which itself is a subset of Sanskrit, one of the most ancient languages of the world.
Sanskrit dictionary
Source
:
DDSA: The practical Sanskrit-English dictionary
Śayyā (शय्या).—[śī ādhāre kyap]
1) A bed, couch; शय्या भूमितलम् (śayyā bhūmitalam) Śānti.4.9; मही रम्या शय्या (mahī ramyā śayyā) Bh.3.79; R.5.66.
2) Sleeping.
3) Tying, stringing together.
Source
:
Cologne Digital Sanskrit Dictionaries: Shabda-Sagara Sanskrit-English Dictionary
Śayyā (शय्या) or Śayā.—f.
(-yā) 1. A bed, a couch, a sopha. 2. Tying in knots, stringing. E. śī to sleep, kyap aff., and ayaṅ substituted for the vowel.
Source
:
Cologne Digital Sanskrit Dictionaries: Benfey Sanskrit-English Dictionary
Śayyā (शय्या).—i. e. śī + yā, f. A bed, a couch, [Pañcatantra] 138, 11.
Source
:
Cologne Digital Sanskrit Dictionaries: Cappeller Sanskrit-English Dictionary
Śayyā (शय्या).—[feminine] couch, bed; rest, sleep.
Source
:
Cologne Digital Sanskrit Dictionaries: Monier-Williams Sanskrit-English Dictionary
1) Śayyā (शय्या):—[from śaya] f. (ifc. f(ā). ) a bed, couch, sofa ([accusative] with saṃ-√viś or adhi-ṣṭhā [√sthā], 'to go to bed or to rest'; with [Causal] of ā-√ruh, 'to take [a woman] to bed, have sexual intercourse with' [acc.]; śayyāyām ā-rūḍha mfn. 'gone to bed, lying in bed'), [ṢaḍvBr.] etc. etc.
2) [v.s. ...] lying, reposing, sleeping, [Kātyāyana-śrauta-sūtra; Manu-smṛti; Mahābhārata] etc.
3) [v.s. ...] resort, refuge (See [compound])
4) [v.s. ...] stringing together ([especially] of words = gumphana or śabdagumpha), rhetorical composition or a [particular] rhetor. figure, [cf. Lexicographers, esp. such as amarasiṃha, halāyudha, hemacandra, etc.] ('couch' and 'rhetor. composition' [Kādambarī, [Introduction], v. 8]).
5) Sāyya (साय्य):—m. a [patronymic] ([varia lectio] sāpya), [Ṛg-veda vi, 20, 6.]
[Sanskrit to German] (Deutsch Wörterbuch)
Source
:
Cologne Digital Sanskrit Dictionaries: Böhtlingk and Roth Grosses Petersburger Wörterbuch
Śayyā (शय्या):—(von 2. śī) f.
1) Lager, Ruhebett [Pāṇini's acht Bücher 3, 3, 99.] [Amarakoṣa 2, 6, 3, 39. 3, 4, 19, 133.] [Hemacandra's Abhidhānacintāmaṇi 682.] [Anekārthasaṃgraha 2, 384.] [Medinīkoṣa y. 57.] [Hārāvalī 172.] [Halāyudha 2, 152.] [Śāṅkhāyana's Gṛhyasūtrāṇi 2, 14. 4, 15.] [Kauśika's Sūtra zum Atuarvaveda 141.] prabhañjana [Ṣaḍviṃśabrāhmaṇa] in [Weber's Indische Studien 1, 39, 2 v. u.] [Manu's Gesetzbuch 3, 107. 4, 29. 202. 232. 250. 9, 17. 10, 56. 11, 165.] mṛdvī [Suśruta 2, 35, 7.] puṣpamayī [Śākuntala 74.] prāntavivartana [132.] dāntā rukmaparicchadā [Bhāgavatapurāṇa 3, 33, 16.] tṛṇāni [Spr. 2727.] śādvalam [2958.] śailaśilā [2959.] [Varāhamihira's Bṛhajjātaka S. 46, 22. 60, 14. 74, 1. 78, 4. 79, 8. 88, 12.] dāna [Oxforder Handschriften 35,b,15. 272,b, No. 644. 277,b,3.] śayyāsanārambha [86,b,32.] śayyāsanam [Manu's Gesetzbuch 2, 198.] bhoga [Weber's Verzeichniss No. 590.] mātuḥ śayyāntare līnaḥ [KĀM. NĪTIS. 7, 51.] śaṃyyāsane dhyācarite śreyasā na samāviśet [Manu's Gesetzbuch 2, 119.] śayyāṃ vṛkṣadalaiḥ kṛtāṃ saṃviveśa [Rāmāyaṇa 2, 46, 14.] śayyāmadhiṣṭhā [Viṣṇupurāṇa 3, 11, 108.] śayyāmimāṃ vadhūm . āropaya [Kathāsaritsāgara 17, 87.] bhavyaśayyāyāmārūḍhaḥ suṣvāpa [Pañcatantra 138, 11.] muñca śayyām [Raghuvaṃśa 5, 66.] śayyotsaṅga [Meghadūta 91.] sukhā śayyā tvadarthamupakalpitā [Rāmāyaṇa 2, 51, 2. 86, 3.] rathaṃ svāstīrṇaṃ sukhaśayyayā [?7, 46, 4. Kathāsaritsāgara 22, 6. Vetālapañcaviṃśati in Lassen's Anthologie (III) 9, 1.] parṇa, tṛṇa [Rāmāyaṇa Gorresio 2, 28, 20.] veṇu [5, 13, 47.] pāṃsu [Suśruta 2, 158, 6.] śeṣa [Rājataraṅgiṇī 5, 355.] ahīndra [Bhāgavatapurāṇa 3, 32, 4.] tadaṅka [Raghuvaṃśa 5, 7.] ariṣṭa das Lager einer Wöchnerin [3, 15.] siddhāntaśayyāmadhiśayya [Sāhityadarpana 31, 10.] am Ende eines adj. comp. (f. ā): aṅka [Kumārasaṃbhava 7, 65.] bhūmi [Rāmāyaṇa 3, 52, 41. 5, 57, 11.] manaḥśilāguha (vānara) [4, 37, 6.] a [Kathāsaritsāgara 17, 87.] —
2) das Liegen, Ruhen, Schlafen [Vopadeva's Grammatik 26, 186.] [Kātyāyana's Śrautasūtrāṇi 4, 15, 31.] [Manu's Gesetzbuch 7, 220.] [Bhagavadgītā 11, 42.] na śayyāsanabhogeṣu ratiṃ vindati [Mahābhārata 3, 2107.] [Suśruta 1, 69, 21. 2, 187, 5.] pṛthakchayyā nārīṇām [Spr. (II) 878.] yāṃ tāṃ vane duḥkhaśayyāmavātsīt -āpnotu taṃ duḥkhatarāmanarthāmantyāṃ śayyāṃ dhārtarāṣṭraḥ parāsuḥ [Mahābhārata 5, 1819.] —
3) = gumphana [Medinīkoṣa y. 57.] = śabdagumpha [Hemacandra's Anekārthasaṃgraha] = granthasya nirmitiḥ [Hārāvalī 146.] Bez. eines Śabdālaṃkāra (neben gumphanā) [Oxforder Handschriften 208,a, No. 489.] — Vgl. adhaḥśayya, adhaḥśayyā, garbha (auch [Kathāsaritsāgara 34, 63]), jala, parṇa, puṣpa, bhū, bhūmi, mahā, rāja, vilāsa, vīra, śara, samānaśayya und śāyyika .
Sanskrit, also spelled संस्कृतम् (saṃskṛtam), is an ancient language of India commonly seen as the grandmother of the Indo-European language family (even English!). Closely allied with Prakrit and Pali, Sanskrit is more exhaustive in both grammar and terms and has the most extensive collection of literature in the world, greatly surpassing its sister-languages Greek and Latin.
Hindi dictionary
Source
:
DDSA: A practical Hindi-English dictionary
Śayyā (शय्या):—(nm) a bed, bedstead; ~[gata] gone to bed, confined to bed; ~[gṛha] a bed-chamber, bed-room; ~[sakta] bed-ridden.
See also (Relevant definitions)
Starts with (+12): Shayyacchadana, Shayyadana, Shayyadanapaddhati, Shayyadhyaksha, Shayyadri, Shayyagata, Shayyagrahaka, Shayyagriha, Shayyakala, Shayyambhadra, Shayyambhava, Shayyamutra, Shayyanta, Shayyantara, Shayyapala, Shayyapalaka, Shayyapalatva, Shayyaprayoga, Shayyasana, Shayyasanabhoga.
Ends with (+17): Adhahshayya, Adrishayya, Akshayya, Antashayya, Arishtashayya, Ashayya, Atishayya, Bhumishayya, Bhushayya, Dadhishayya, Dakshayya, Didhishayya, Divashayya, Ekashayya, Garbhashayya, Gatrashayya, Jalashayya, Janmashayya, Kshayya, Mahashayya.
Full-text (+93): Garbhashayya, Adhahshayya, Prithakshayya, Bhushayya, Shayyotthayam, Virashayya, Shayyapalatva, Antashayya, Shayyagata, Shayyagriha, Shayyotsanga, Pushpashayya, Parnashayya, Adrishayya, Shayyadhyaksha, Arishtashayya, Bhumishayya, Saya, Avasayya, Shayyadanapaddhati.
Relevant text
Search found 14 books and stories containing Shayya, Śayyā, Sayya, Sāyya; (plurals include: Shayyas, Śayyās, Sayyas, Sāyyas). You can also click to the full overview containing English textual excerpts. Below are direct links for the most relevant articles: