Samyutta-hastani, aka: Saṃyutta-hastāni; 1 Definition(s)
Introduction
Samyutta-hastani means something in Hinduism, Sanskrit. If you want to know the exact meaning, history, etymology or English translation of this term then check out the descriptions on this page. Add your comment or reference to a book if you want to contribute to this summary article.
In Hinduism
Natyashastra (theatrics and dramaturgy)
Combined Hands (saṃyutta-hastāni): Twenty-four combined Hands are exhibited as follows:
Añjali,
Kapota,
Karkaṭa,
Svastika,
Ḍola,
Puṣpapuṭa,
Utsaṅga,
Śivaliṅga,
Kaṭaka-vardhana,
Kartarī-svastika,
Śakaṭa,
Śaṅkha,
Cakra,
Sampuṭa,
Pāśa,
Kīlaka,
Matsya,
Kūrma,
Varāha,
Garuḍa,
Nāga-bandha,
Khaṭvā,
Bheruṇḍa,
Avahittha.
According to another book: when two Single Hands are combined, that is a Combined Hand. Even though the origin and meaning remain the same, the patron deity always differs.
According to another book the combined hands are as follows (Twenty-six hands):
Avahittha,
Gajadanta,
Caturaśra,
Tala-mukha,
Svastika,
Āviddha-vakra,
Recita,
Nitamba,
Latā,
Pakṣa-vañcita,
Pakṣa-pradyota,
Garuḍa-pakṣa,
Niṣedha,
Makara,
Vardhamāna,
Udvṛtta,
Viprakīrna,
Arāla-kaṭaka-mukha,
Sūcyāsya,
Ardha-recita,
Keśa-bandha,
Muṣṭi-svastika,
Nalinī-padmakośa,
Udveṣṭitāla-padma,
Ulbaṇa,
Lālita,
According to a different book, the Combined Hands are as follows (Twenty-seven hands):
Viprakīrṇa,
Tala-mukha,
Gajadanta,
Sūci-viddha,
Pallava,
Nitamba, Keśa-bandha,
Latā,
Dvirada,
Uddhṛta,
Samyama,
Mudrā,
Aja-mukha,
Ardha-mukula,
Recita,
Kuśala,
Pakṣa-vañcita,
Tilaka,
Utthāna-vañcita,
Vardhamāna,
Jñāna,
Rekhā,
Vaiṣṇava,
Brahmokta-śukatuṇḍa,
Khaṇḍa-catura,
Ardha-catura,
Līna-mudrā.
Source
:
archive.org: The mirror of gesture (abhinaya-darpana)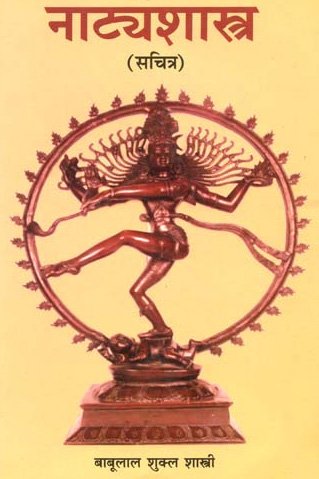 Natyashastra (नाट्यशास्त्र, nāṭyaśāstra) refers to both the ancient Indian tradition (śāstra) of performing arts, (nāṭya, e.g., theatrics, drama, dance, music), as well as the name of a Sanskrit work dealing with these subjects. It also teaches the rules for composing dramatic plays (nataka) and poetic works (kavya).
Relevant definitions
Search found 429 related definition(s) that might help you understand this better. Below you will find the 15 most relevant articles:
| | | |
| --- | --- | --- |
| | | |
| Samyutta Nikaya | | Saṃyuttanikāya (संयुत्तनिकाय) ("Connected Discourses" or "Kindred Sayings") is a Buddhist scrip... |
| Abhisamaya Samyutta | | Abhisamaya, (abhi + samaya, from sam + i, cp. abhisameti & sameti; BSk. abhisamaya, e. g. Divy... |
| Mara Samyutta | | Māra, (fr. mṛ, later Vedic, māra killing, destroying, bringing death, pestilence, cp. Lat. mors... |
| Opamma Samyutta | | Opamma, (nt.) (fr. upama; cp. Sk. aupamya) likeness, simile, comparison, metaphor M. I, 378; ... |
| Yakkha Samyutta | | Yakkha, (Vedic yakṣa, quick ray of light, but also "ghost"; fr. yaks to move quickly; perhaps... |
| Anapana Samyutta | | Ānāpāna, (nt.) (āna + apāna, cpds. of an to breathe) in haled & exhaled breath, inspiration & r... |
| Sacca Samyutta | | Sacca, (adj.) (cp. Sk. satya) real, true D. I, 182; M. II, 169; III, 207; Dh. 408; nt. sacc... |
| Samadhi Samyutta | | Samādhi, (fr. saṃ+ā+dhā) 1. concentration; a concentrated, self-collected, intent state of min... |
| Vedana Samyutta | | Vedanā, (f.) (fr. ved°: see vedeti; cp. Epic Sk. vedanā) feeling, sensation (see on term, e.g... |
| Kilesa Samyutta | | Kilesa, (and klesa) (from kilissati) 1. stain, soil, impurity, fig. affliction; in a moral sen... |
| Okkantika Samyutta | | Okkantika, (adj.) (fr. okkanti) coming into existence again and again, recurring. Only as epith... |
| Uppada Samyutta | | 1) Uppāda, 2 (Sk. utpāda, ud + pad) coming into existence, appearance, birth Vin. I, 185; D. I... |
| Vana Samyutta | | 1) Vana, 2 (nt.) (van; vanati & vanoti to desire=Av. vanaiti Lat. venus, Ohg. wini friend (: E... |
| Nidana Samyutta | | Nidāna, (nt.) (Sk. nidāna, ni+*dāna of dā, dyati to bind, cp. Gr. dέsma, dhμa (fetter) & see dā... |
| Samyutta | | saṃyutta : (pp. of saṃyujjati) connected; combined; bound together. |
Relevant text
No search results for Samyutta-hastani or Saṃyutta-hastāni in any book or story.