Pratipad; 4 Definition(s)
Introduction
Pratipad means something in Hinduism, Sanskrit, the history of ancient India. If you want to know the exact meaning, history, etymology or English translation of this term then check out the descriptions on this page. Add your comment or reference to a book if you want to contribute to this summary article.
In Hinduism
Jyotisha (astronomy and astrology)
Pratipad (प्रतिपद्).—The first tithi of either half of the lunar month. Note: Pratipad is a Sanskrit technical term used in ancient Indian sciences such as Astronomy, Mathematics and Geometry.
Source
:
Wikibooks (hi): Sanskrit Technical Terms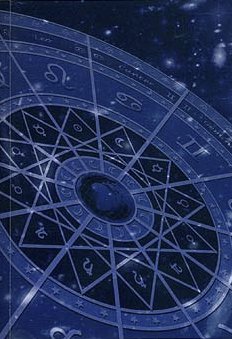 Jyotiṣa (ज्योतिष, jyotisha or jyotish) basically refers to 'astronomy' or "Vedic astrology" and represents one of the six additional sciences to be studied along with the Vedas. Jyotiṣa concerns itself with the study and prediction of the movements of celestial bodies, in order to calculate the auspicious time for rituals and ceremonies.
Languages of India and abroad
Sanskrit-English dictionary
Pratipad (प्रतिपद्).—4 Ā.
1) To step or go towards, approach, resort or betake oneself to; उमामुखं तु प्रतिपद्य लोलाद् द्विसंश्रयां प्रीतिमवाप लक्ष्मीः (umāmukhaṃ tu pratipadya lolād dvisaṃśrayāṃ prītimavāpa lakṣmīḥ) Ku.1.43.
2) To enter upon, step upon, take, follow (as a way &c.); इतः पन्थानं प्रतिपद्यस्व (itaḥ panthānaṃ pratipadyasva) Ś.4; प्रतिपत्स्ये पदवीमहं तवं (pratipatsye padavīmahaṃ tavaṃ) Ku.4.1.
3) To arrive at, reach; attain; मरणमप्यपराः प्रतिपेदिरे (maraṇamapyaparāḥ pratipedire) Śi.6.16.
4) To get, gain, obtain, share, partake; स हि तस्य न केवलां श्रियं प्रतिपेदे सकलान् गुणानपि (sa hi tasya na kevalāṃ śriyaṃ pratipede sakalān guṇānapi) R.8.5,13;4.1,41; 11.34;12.7;19.55; तदोत्तमविदां लोकानमलान् प्रतिपद्यते (tadottamavidāṃ lokānamalān pratipadyate) Bg. 14.14; Śi.1.63.
5) To accept, take to; प्रतिपत्तुमङ्ग घटते च न तव नृपयोग्यमर्हणम् (pratipattumaṅga ghaṭate ca na tava nṛpayogyamarhaṇam) Śi.15.22;16.24.
6) To recover, reobtain, regain, receive; प्रायः स्वं महिमानं क्षोभात् प्रतिपद्यते जन्तुः (prāyaḥ svaṃ mahimānaṃ kṣobhāt pratipadyate jantuḥ) Ś.6.31; Ku.4.16;7.22.
7) To admit, acknowledge; न मासे प्रतिपत्तासे मां चेन्मर्तासि मैथिलि (na māse pratipattāse māṃ cenmartāsi maithili) Bk.8.95; Ś.5.23; प्रमदाः पतिवर्त्मगा इति प्रतिपन्नं हि विचेतनैरपि (pramadāḥ pativartmagā iti pratipannaṃ hi vicetanairapi) Ku.4.33.
8) To hold, grasp, seize; सुमन्त्रप्रतिपन्नरश्मिभिः (sumantrapratipannaraśmibhiḥ) R.14.47;
9) To consider, regard, deem, look upon; तद्धनुर्ग्रहणमेव राघवः प्रत्यपद्यत समर्थमुत्तरम् (taddhanurgrahaṇameva rāghavaḥ pratyapadyata samarthamuttaram) R.11.79.
1) To undertake, promise to do, take in hand; निर्वाहः प्रतिपन्नवस्तुषु सतामेतद् हि गोत्रव्रतम् (nirvāhaḥ pratipannavastuṣu satāmetad hi gotravratam) Mu.2.18; कार्यं त्वया नः प्रतिपन्नकल्पम् (kāryaṃ tvayā naḥ pratipannakalpam) Ku.3.14; R.1.4.
11) To assent or agree to, consent; तथेति प्रतिपन्नाय (tatheti pratipannāya) R.15.93.
12) To do, perform, practise, observe; आचार प्रतिपद्यस्व (ācāra pratipadyasva) Ś.4; V.2 'do the formal obeisance'; शासनमर्हतां प्रतिपद्यध्वम् (śāsanamarhatāṃ pratipadyadhvam) Mu.4.18 'act up to or obey'.
13) To act or behave towards, deal, do anything to any one (with gen. or loc.); स कालयवनश्चापि किं कृष्णे प्रत्यपद्यत (sa kālayavanaścāpi kiṃ kṛṣṇe pratyapadyata) Hariv.; स भवान् मातृपितृवदस्मासु प्रतिपद्यताम् (sa bhavān mātṛpitṛvadasmāsu pratipadyatām) Mb.; कथमहं प्रतिपत्स्ये (kathamahaṃ pratipatsye) Ś.5; न युक्तं भवतास्मासु प्रतिपत्तुमसांप्रतम् (na yuktaṃ bhavatāsmāsu pratipattumasāṃpratam) Mb.
14) To give or return (as a reply); कथं प्रतिवचनमपि न प्रतिपद्यसे (kathaṃ prativacanamapi na pratipadyase) Mu.6; न जाने किं तातः प्रतिपत्स्यत इति (na jāne kiṃ tātaḥ pratipatsyata iti) Ś.4.
15) To perceive, become aware of.
16) To know, understand, become acquainted with, learn, discover.
17) To roam, wander.
18) To take place, occur.
19) To restore.
2) To permit, allow.
21) To take place, happen.
22) To go back, return. (-Caus.)
1) To give, present, bestow, confer upon, impart; अर्थिभ्यः प्रतिपाद्यमानमनिशं प्राप्नोति वृद्धिं पराम् (arthibhyaḥ pratipādyamānamaniśaṃ prāpnoti vṛddhiṃ parām) Bh.2.16; Ms.11.4; गुणवते कन्या प्रतिपादनीया (guṇavate kanyā pratipādanīyā) Ś.4.
2) To substantiate, prove, establish by proof; उक्तमेवार्थ- मुदाहरणेन प्रतिपादयति (uktamevārtha- mudāharaṇena pratipādayati).
3) To explain, expound.
4) To bring or lead back, convey or transport (to a place)
5) To regard, consider.
6) To assert, declare to be represent.
7) To procure.
8) To effect, accomplish.
9) To communicate, teach.
1) To appoint to, install (loc.)
11) To prepare, get ready.
12) To dispose off; एष हि न्यायो यदन्यत्र कृतार्थमन्यत्र प्रतिपाद्यते (eṣa hi nyāyo yadanyatra kṛtārthamanyatra pratipādyate) ŚB on MS.4.2.21
--- OR ---
Pratipad (प्रतिपद्).—f.
1) Access, entrance, way.
2) Beginning, commencement.
3) Intelligence, intellect.
4) The first day of a lunar fortnight.
5) A kettle-drum.
6) An introductory stanza.
7) Rank.
Source
:
DDSA: The practical Sanskrit-English dictionary
Sanskrit, also spelled संस्कृतम् (saṃskṛtam), is an ancient language of India commonly seen as the grandmother of the Indo-European language family. Closely allied with Prakrit and Pali, Sanskrit is more exhaustive in both grammar and terms and has the most extensive collection of literature in the world, greatly surpassing its sister-languages Greek and Latin.
Relevant definitions
Search found 21 related definition(s) that might help you understand this better. Below you will find the 15 most relevant articles:
| | | |
| --- | --- | --- |
| | | |
| Pratipatturya | | Pratipattūrya (प्रतिपत्तूर्य) or Pratipattūryya.—n. (-ryaṃ) A kettle-drum. E. pratipad rank, an... |
| Dyutapratipad | | Dyūtapratipad (द्यूतप्रतिपद्).—f. the first day of the bright half of Kārtika (usually spent in... |
| Pratipacchandra | | Pratipacchandra (प्रतिपच्छन्द्र).—the new moon (the moon on the first day) particularly revered... |
| Sarvatragaminipratipad | | Sarvatragāminīpratipad (सर्वत्रगामिनीप्रतिपद्) or Sarvatragāminīpratipajjñānabala refers to one... |
| Prakriti | | Prakṛti (प्रकृति, "matter").—(a) "Pra" means "principal" and "Kṛti" means "creation". Therefore... |
| Pratipada | | Pratipadā.—(EI 24), a slab with foot-prints. Cf. Ep. Ind., Vol. XXXIII, p. 247. Note: pratipadā... |
| Dharmacakra | | Dharmacakra (धर्मचक्र) refers to the "Wheel of Dharma", according to an appendix at the 2nd cen... |
| Tithi | | Tithi.—(CII 3; IA 17), a lunar day; one mean tithi is equal to 0.9843529572 of a mean solar day... |
| Paksha | | Pakṣa (पक्ष).—See under Kālamāna. |
| Samjna | | Saṃjñā (संज्ञा) or Daśasaṃjñā refers to the "ten concepts", according to the 2nd century Mahāpr... |
| Parivarta | | Parivarta (परिवर्त).—m. (in meaning 2 rarely nt.; in meaning 1 = Pali parivaṭṭa), (1) turn, rev... |
| Aranya | | Araṇya (अरण्य) refers to "forest" according to the second chapter (dharaṇyādi-varga) of the 13t... |
| Patipada | | 1) Pāṭipada, 2 (fr. paṭi+pad, see patipajjati & cp. paṭipadā) lit, "entering, beginning"; the ... |
| Ahsrava | | Āśrava (आश्रव).—a very common (perhaps prevalent) reading for āsrava, q.v.--- OR --- Āsrava (आस... |
| Utpanna | | Utpanna (उत्पन्न).—mfn. (-nnaḥ-nnā-nnaṃ) 1. Born, produced. 2. Known, ascertained. 3. Risen, go... |
Relevant text
Search found 11 books and stories containing Pratipad. You can also click to the full overview containing English textual excerpts. Below are direct links for the most relevant articles: