Lola, Lolā: 12 definitions
Introduction
Lola means something in Buddhism, Pali, Hinduism, Sanskrit, Marathi. If you want to know the exact meaning, history, etymology or English translation of this term then check out the descriptions on this page. Add your comment or reference to a book if you want to contribute to this summary article.
In Hinduism
Purana and Itihasa (epic history)
Source
:
archive.org: Puranic Encyclopedia
Lola (लोल).—Son of a great sage called Siddhavīra. Lola in his later birth was born of a queen named Utpalāvatī. His name then was Tāmasama. (Mārkaṇḍeya Purāṇa).
Source
:
Cologne Digital Sanskrit Dictionaries: The Purana Index
Lolā (लोला).—The Goddess enshrined at Utpalāvastaka.*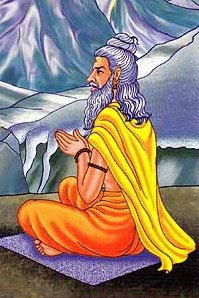 The Purana (पुराण, purāṇas) refers to Sanskrit literature preserving ancient India's vast cultural history, including historical legends, religious ceremonies, various arts and sciences. The eighteen mahapuranas total over 400,000 shlokas (metrical couplets) and date to at least several centuries BCE.
In Buddhism
Theravada (major branch of Buddhism)
Source
:
Pali Kanon: Pali Proper Names
A Paribbajika, sister of Saccaka. (J.iii.1)
See also the Cullakalinga Jataka. After the discussion which she and her sisters had with Sariputta, in which they were defeated, she joined the Order with the others and became an arahant. MA.i.450f.
Theravāda is a major branch of Buddhism having the the Pali canon (tipitaka) as their canonical literature, which includes the vinaya-pitaka (monastic rules), the sutta-pitaka (Buddhist sermons) and the abhidhamma-pitaka (philosophy and psychology).
Languages of India and abroad
Pali-English dictionary
Source
:
BuddhaSasana: Concise Pali-English Dictionary
lola : (adj.) greedy; unsteady.
Source
:
Sutta: The Pali Text Society's Pali-English Dictionary
Lola, (Loḷa) (adj.) (fr. luḷ: see luḷati; cp. Epic & Classic Sk. lola) wavering, unsteady, agitated; longing, eager, greedy S. IV, 111; Sn. 22, 922; J. I, 49 (Buddha-mātā lolā na hoti), 111, 210, 339 (dhana-loḷa); II, 319 (°manussa); III, 7; Pug. 65; Nd1 366; Dāvs. IV, 44; Miln. 300.—alola not greedy, not distracted (by desire), self-controlled S. V, 148; Sn. 65.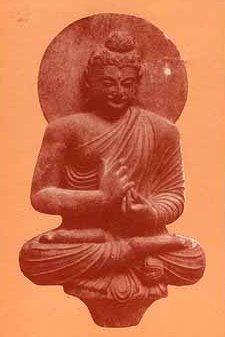 Pali is the language of the Tipiṭaka, which is the sacred canon of Theravāda Buddhism and contains much of the Buddha's speech. Closeley related to Sanskrit, both languages are used interchangeably between religions.
Marathi-English dictionary
Source
:
DDSA: The Molesworth Marathi and English Dictionary
lōla (लोल).—a S Active or motionful; i. e. dangling, trembling, quivering, shaking, moving tremulously or with liveliness. 2 fig. Impatient, eager, ardent.
--- OR ---
lōlā (लोला).—a (lōla S Dangling or shaking.) Dangling as withered or impaired, crippled--a limb or member; and crippled--a person or animal. See lulā throughout. lōlā is used (rather more commonly than lulā) as a noun and as masculine, in the sense of A crippled, paralysed, or shattered person (male or female); as hā (hī or hēṃ) lōlā jhālā or hōūna paḍalā (paḍalī or paḍalēṃ).
--- OR ---
lōlā (लोला).—m (S) The clapper or tongue of a bell; the pendulum of a clock &c. 2 fig. The uvula. The popular form is lōḷā.
--- OR ---
lōḷa (लोळ).—m A roaring sheet of flame; a glowing fire; a blazing up or out. 2 A swarm (of bees, flies &c.)
--- OR ---
lōḷa (लोळ).—m (lōḷaṇēṃ or lōlana) Rolling over and over; esp. the wild rolling about of one under passionate crying or ungoverned wailing; and, in this qualification of sense, conjoined with raḍaṇyā- cā or raḍūna. v ghē, ghāla. 2 fig. Worried or wearied state; prostration or exhaustion as through sickness or a vexation. Ex. pōrānēṃ or tāpānēṃ mājhyā jivācā lōḷa kēlā. 3 (Perhaps for lōtha or lōdha) A term for a squat, thickset, and roundbellied child; also for any overgrown or enormously big animal, esp. among the smaller animals; as kāya hō ghuśīcā lōḷa sāmpaḍalā piñjaṛyānta; kāya muṅgusācā lōḷa cālalā; māñjarīnēṃ undirācā lōḷa dharalā; also for a monstrous and misshapen bale, pack, or mass indefinitely; as nijūna lōḷa paḍaṇēṃ or pasaraṇēṃ To lie along as a huge log, or spread abroad as a washerman's pack. In this sense pāṅgharūṇācā lōḷa, kāmācā lōḷa &c.
--- OR ---
lōḷā (लोळा).—m (lōlā S) The clapper or tongue of a bell; the pendulum of a clock &c. 2 The uvula. 3 A piece of flesh as bitten or pinched out. v ghē, tōḍa, kāḍha. 4 A mass (as of dough, mortar, kneaded mud &c.) as plucked or grasped. v ghē, kāḍha. lōḷā tōḍaṇēṃ (To tear out a mass of one's flesh.) A phrase used by parents in giving away a daughter in marriage; also by or of a miser in parting with his money.
Source
:
DDSA: The Aryabhusan school dictionary, Marathi-English
lōḷa (लोळ).—m Rolling over and over. A glowing fire.
--- OR ---
lōḷā (लोळा).—m The clapper of a bell. The pendulum of a clock.
Marathi is an Indo-European language having over 70 million native speakers people in (predominantly) Maharashtra India. Marathi, like many other Indo-Aryan languages, evolved from early forms of Prakrit, which itself is a subset of Sanskrit, one of the most ancient languages of the world.
Sanskrit-English dictionary
Source
:
DDSA: The practical Sanskrit-English dictionary
Lola (लोल).—a. [loḍ-ac ḍasya laḥ, lul ghañ vā]
1) Shaking, rolling, tremulous, moving to and fro, quivering, dangling, trembling; flowing, waving (as locks of hair); परिस्फुरल्लोलशिखाग्रजिह्वं जगज्जिघत्सन्तमिवान्तवह्निम् (parisphurallolaśikhāgrajihvaṃ jagajjighatsantamivāntavahnim) Ki.3.2; लोलां- शुकस्य पवनाकुलितांशुकान्तम् (lolāṃ- śukasya pavanākulitāṃśukāntam) Ve.2.22; ततस्ततः प्रेरितलोललोचना (tatastataḥ preritalolalocanā) Ś.1.23; लोलापाङ्गैः लोचनैः (lolāpāṅgaiḥ locanaiḥ) Me.27; R.18.43.
2) Agitated, disturbed, restless, uneasy.
3) Fickle, inconstant, changing, unsteady; येन श्रियः संश्रयदोषरूढं स्वभावलोलेत्ययशः प्रमृष्टम् (yena śriyaḥ saṃśrayadoṣarūḍhaṃ svabhāvaloletyayaśaḥ pramṛṣṭam) R.6.41; so Ku.1.43.
4) Frail, transient; क्व बत हरिणकानां जीवितं चातिलोलम् (kva bata hariṇakānāṃ jīvitaṃ cātilolam) Ś.1.1.
5) Longing or anxious for, eager for, eagerly desirous of (mostly in comp.); अग्रे लोलः करिकलभको यः पुरा पोषितोऽभूत् (agre lolaḥ karikalabhako yaḥ purā poṣito'bhūt) U.3.6; हस्तं कम्पवती रुणद्धि रशनाव्यापारलोलाङ्गुलिम् (hastaṃ kampavatī ruṇaddhi raśanāvyāpāralolāṅgulim) M.4.14; कर्णे लोलः कथयितुमभूदाननस्पर्शलोभात् (karṇe lolaḥ kathayitumabhūdānanasparśalobhāt) Me.15; Śi.1.61;8.46; 1.66; Ki.4.2;16.16; Me.63; R.7.23;9.37; 16.54,61.
6) Greedy, lustful.
-lā 1 Name of Lakṣmī.
2) Lightning.
3) The tongue.
-lī (In music) A kind of composition.
Source
:
Cologne Digital Sanskrit Dictionaries: Shabda-Sagara Sanskrit-English Dictionary
Lola (लोल).—mfn.
(-laḥ-lā-laṃ) 1. Shaking, tremulous. 2. Rolling, tossing. 3. Agitated, alarmed. 4. Fickle, unsteady. 5. Desiring, wishing, cupidinous. 6. Greedy. f.
(-lā) 1. The tongue. 2. The goddess Lakshmi, or the goddess of wealth and fortune. 3. A species of the Sarkari metre. 4. Lightning. E. loḍ to be frantic, ac aff.
Sanskrit, also spelled संस्कृतम् (saṃskṛtam), is an ancient language of India commonly seen as the grandmother of the Indo-European language family. Closely allied with Prakrit and Pali, Sanskrit is more exhaustive in both grammar and terms and has the most extensive collection of literature in the world, greatly surpassing its sister-languages Greek and Latin.
See also (Relevant definitions)
Starts with (+12): Lola Jataka, Lolaakanta, Lolabhava, Lolad, Lolaghola, Lolajihva, Lolaka, Lolakambanem, Lolakanda, Lolakarna, Lolakshi, Lolakshika, Lolalangula, Lolalola, Lolamana, Lolamba, Lolana, Lolanagholana, Lolanem, Lolanem Gholanem.
Ends with (+26): Agica Lola, Agica-lola-kallola, Alola, Atilola, Cakkhulola, Catullola, Catulola, Chatullola, Chatulola, Chatvullola, Dhanalola, Dolalola, Dolikalola, Dullola, Gadalola, Galola, Grahakallola, Halakallola, Halakalola, Hellola.
Full-text (+43): Kamalola, Mahalola, Lolalola, Lolajihva, Lolakshi, Catulola, Kallola, Alola, Utpalavartaka, Alolatva, Lolanetra, Vyalolakuntalakalapavat, Lolekshana, Vilolahara, Lolalangula, Lolatva, Agica-lola-kallola, Kapilola, Potaca-gola, Kalola.
Relevant text
Search found 16 books and stories containing Lola, Lolā, Lōla, Lōlā, Lōḷa, Lōḷā; (plurals include: Lolas, Lolās, Lōlas, Lōlās, Lōḷas, Lōḷās). You can also click to the full overview containing English textual excerpts. Below are direct links for the most relevant articles: