Hri, aka: Hrī, Hṛ; 9 Definition(s)
Introduction
Hri means something in Buddhism, Pali, Hinduism, Sanskrit, Jainism, Prakrit. If you want to know the exact meaning, history, etymology or English translation of this term then check out the descriptions on this page. Add your comment or reference to a book if you want to contribute to this summary article.
The Sanskrit term Hṛ can be transliterated into English as Hr or Hri, using the IAST transliteration scheme (?).
In Hinduism
Shaktism (Shakta philosophy)
Hrī (ह्री, "beauty").—According to the Śatapatha Brāhmaṇa, Hrī is born from Prajāpati ("the lord of progeny"). Śrī is also the mother of Kāma ("kust"). According to the Taittirīya-saṃhitā, Śrī is one of the two wives of Āditya ("the solar-principle").
Source
: Wisdom Library: Śāktism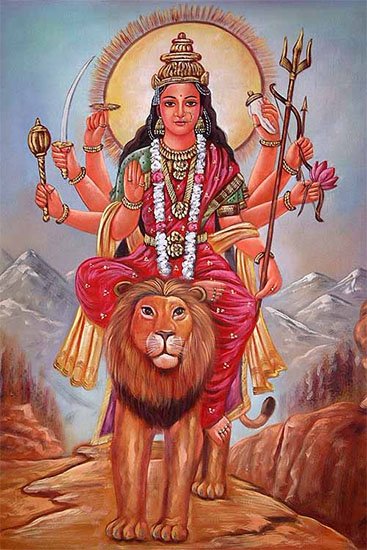 Shakta (शाक्त, śākta) or Shaktism (śāktism) represents a tradition of Hinduism where the Goddess (Devi) is revered and worshipped. Shakta literature includes a range of scriptures, including various Agamas and Tantras, although its roots may be traced back to the Vedas.
Purana
Hrī (ह्री).—A daughter of Dakṣa and a wife of Dharma; mother of Praśraya;1 a śakti.2
Source
:
Cologne Digital Sanskrit Dictionaries: The Purana Index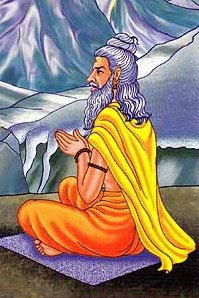 The Purana (पुराण, purāṇas) refers to Sanskrit literature preserving ancient India's vast cultural history, including historical legends, religious ceremonies, various arts and sciences. The eighteen mahapuranas total over 400,000 shlokas (metrical couplets) and date to at least several centuries BCE.
Natyashastra (theatrics and dramaturgy)
Hrī (ह्री) is the Sanskrit name of one of the seven Nāṭyamātṛ ('mothers of nāṭya') mentioned in the Nāṭyaśāstra 3.86-87. They should be offered worship during ceremonies such as 'consecration of the mattavāraṇī' and 'pouring ghee into sacrificial fire'.
Accordingly (85-87), "After saying these words for the happiness of the king, the wise man should utter the Benediction for the success of the dramatic production. [The Benediction]: Let mothers such as Sarasvati, Dhṛti, Medhā, Hrī, Śrī, Lakṣmī, and Smṛti protect you and give you success."
Hrī is the name of a metre belonging to the Vṛtta (syllabic) class of Dhruvā (songs) described in the Nāṭyaśāstra chapter 32:—"The metre with all syllables long in parts of gāthā feet, is called Hrī".
Source
: Wisdom Library: Nāṭya-śāstra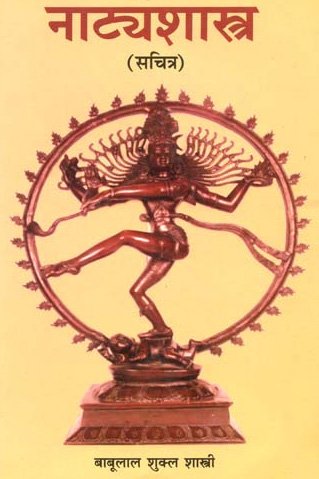 Natyashastra (नाट्यशास्त्र, nāṭyaśāstra) refers to both the ancient Indian tradition (śāstra) of performing arts, (nāṭya, e.g., theatrics, drama, dance, music), as well as the name of a Sanskrit work dealing with these subjects. It also teaches the rules for composing dramatic plays (nataka) and poetic works (kavya).
In Buddhism
General definition (in Buddhism)
Hrī (ह्री, "shame") refers to one of the fourty "conditions" (saṃskāra) that are "associated with mind" (citta-samprayukta) as defined in the Dharma-saṃgraha (section 30). The Dharma-samgraha (Dharmasangraha) is an extensive glossary of Buddhist technical terms in Sanskrit (eg., hrī). The work is attributed to Nagarjuna who lived around the 2nd century A.D.
Hrī also refers to one of the "twenty-four minor defilements" (upakleśa) as defined in the Dharma-saṃgraha (section 69).
Source
: Wisdom Library: Dharma-samgraha
In Jainism
General definition (in Jainism)
Hrī (ह्री).—The name of a Goddess residing over the padmahrada (big lotus-island) which lies in the center of a lake named Mahāpadma. This lake is situated on top of the mountain range (varṣadharaparvatas) named Mahāhimavat, one of the six mountain ranges in Jambūdvīpa. Jambūdvīpa lies at the centre of madhyaloka ('middle world') and is the most important of all continents and it is here where human beings reside.
Source
: Wisdom Library: Jainism
Hrī (ह्री, "modesty") is the name of a deity residing in the lotus (puṣkara) in the middle of the Mahāpadma lake, which lies on top of the Mahāhimavat (Mahahimavān) mountain. This mountain is situated in Jambūdvīpa: the first continent of the Madhya-loka (middle-word), according to the 2nd-century Tattvārthasūtra 3.10.
Jambūdvīpa (where Hrī resides) is in the centre of all continents and oceans; all continents and oceans are concentric circles with Jambūdvīpa in the centre. Like the navel is in the centre of the body, Jambūdvīpa is in the centre of all continents and oceans. Sumeru Mount is in the centre of Jambūdvīpa. It is also called Mount Sudarśana.
Source
:
Encyclopedia of Jainism: Tattvartha Sutra 3: The Lower and middle worlds

Jainism is an Indian religion of Dharma whose doctrine revolves around harmlessness (ahimsa) towards every living being. The two major branches (Digambara and Svetambara) of Jainism stimulate self-control (or, shramana, 'self-reliance') and spiritual development through a path of peace for the soul to progess to the ultimate goal.
Languages of India and abroad
Sanskrit-English dictionary
Hṛ (हृ).—1 U. (harati-te, jahāra, jahe, ahārṣīt, ahṛta, hariṣyati-te, hartum, hṛta; pass. hriyate)
1) To take, carry, convey, lead, (often used with two accusatives in this sense); अजां ग्रामं हरति (ajāṃ grāmaṃ harati) ŚK.; संदेशं मे हर धनपतिक्रोधवश्लेषितस्य (saṃdeśaṃ me hara dhanapatikrodhavaśleṣitasya) Me.7; Ms.4.74.
2) To carry off or away, take or draw to a distance; हरामि रामसौमित्री मृगो भूत्वा मृगद्युवौ (harāmi rāmasaumitrī mṛgo bhūtvā mṛgadyuvau) Bk.5.47.
3) To take away, rob, plunder, steal; दुर्वृत्ता जारजन्मानो हरिष्यन्तीति शङ्कया (durvṛttā jārajanmāno hariṣyantīti śaṅkayā) Bv.4.45; R.3.39; Ku.2.47; Bk.2.39; Ms. 7.43.
4) To strip off, deprive of, despoil, take away; वृन्ताद्श्लथं हरति पुष्पमनोकहानाम् (vṛntādślathaṃ harati puṣpamanokahānām) R.5.69; Bk.15.116; Ms.8. 334.
5) To take away, cure, destroy; उत्कण्ठां तां हरिष्यामि मेघलेखामिबानिलः (utkaṇṭhāṃ tāṃ hariṣyāmi meghalekhāmibānilaḥ) Rām.7.4.19; तथापि हरते तापं लोकानामुन्नतो घनः (tathāpi harate tāpaṃ lokānāmunnato ghanaḥ) Bv.1.39; R.15.24; Me.31.
6) To attract, captivate, win over, influence, subdue, enchant; चेतो न कस्य हरते गतिरङ्गनायाः (ceto na kasya harate gatiraṅganāyāḥ) Bv.2.157; ये भावा हृदयं हरन्ति (ye bhāvā hṛdayaṃ haranti) 1.13; तवास्मि गीतरागेण हारिणा प्रसभं हृतः (tavāsmi gītarāgeṇa hāriṇā prasabhaṃ hṛtaḥ) Ś.1.5; हरति मे हरिवाहनदिङ्मुखम् (harati me harivāhanadiṅmukham) V.3.6; मृगया जहार चतुरेव कामिनी (mṛgayā jahāra catureva kāminī) R.9.69;1.83; Ṛs. 6.21; इन्द्रियाणि प्रमाथीनि हरन्ति प्रसभं मनः (indriyāṇi pramāthīni haranti prasabhaṃ manaḥ) Bg.2.6;6.44; Ms.6.59.
7) To gain, acquire, obtain; ततो विंशं नृपो हरेत् (tato viṃśaṃ nṛpo haret) Ms.8.391,153; Y.2.123; स हरतु सुभगपताकाम् (sa haratu subhagapatākām) Dk.
8) To have, possess; अङ्गैः सुकुमारतरैः सा कुसुमानां श्रियं हरति (aṅgaiḥ sukumārataraiḥ sā kusumānāṃ śriyaṃ harati) Bv.2.163.
9) To surpass, eclipse; त्वां हरन्तीं श्रियं हरति (tvāṃ harantīṃ śriyaṃ harati) Bk.5.71.
1) To marry; पित्रे न दद्याच्छुल्कं तु कन्यामृतुमतीं हरन् (pitre na dadyācchulkaṃ tu kanyāmṛtumatīṃ haran) Ms.9.93.
11) To divide.
12) To cast, throw (as an arrow).
13) To accept, receive, inherit.
14) To offer. -Caus. (hārayati-te)
1) To cause to take, carry or convey, send (something) by one, (with acc. or instr.); मृत्यं मृत्येन वा भारं हारयति (mṛtyaṃ mṛtyena vā bhāraṃ hārayati) Sk.; जीमूतेन स्वकुशलमयीं हारयिष्यन् प्रवृत्तिम् (jīmūtena svakuśalamayīṃ hārayiṣyan pravṛttim) Me.4; Ms.8.114; Ku.2. 39.
2) To cause to be taken away, to lose, be deprived of.
3) To give away. -Desid. (jihīrṣati-te) To wish to take &c. -II. 3 P. (jiharti) To take by force.
--- OR ---
Hrī (ह्री).—&c. An exclamation of sacred mantras; ओं ह्रां ह्रीं ह्रूं ओं नमो भगवते हृषीकेशाय (oṃ hrāṃ hrīṃ hrūṃ oṃ namo bhagavate hṛṣīkeśāya) Bhāg.5.18.18.
Derivable forms: hrīm (ह्रीम्).
See also (synonyms): hrā, hrū.
--- OR ---
Hrī (ह्री).—3 P. (jihreti, hrīṇa-hrīta)
1) To blush, be modest.
2) To be ashamed (used by itself or with abl. or gen.); जिह्रेम्यार्यपुत्रेण सह गुरुसमीपं गन्तुम् (jihremyāryaputreṇa saha gurusamīpaṃ gantum) Ś.7.6; अन्योन्यस्यापि जिह्रीमः किं पुनः सहवासिनाम् (anyonyasyāpi jihrīmaḥ kiṃ punaḥ sahavāsinām) Ki.11.58; R.15.44;17.73; Bk.3.53; 5.12;6.132. -Caus. (hrepayati-te) To put to shame (fig. also); cause to blush, make ashamed; सकौस्तुभं ह्रेपयतीव कृष्णम् (sakaustubhaṃ hrepayatīva kṛṣṇam) R.6.49; ह्रेपिता हि बहवो नरेश्वराः (hrepitā hi bahavo nareśvarāḥ) 11.4; किं वा जात्या स्वामिनो ह्रेपयन्ति (kiṃ vā jātyā svāmino hrepayanti) Śi.18.23; Ki.11.64;13.41; Ve.1.17.
--- OR ---
Hrī (ह्री).—f.
1) Shame; रतेरपि ह्रीपदमादधाना (raterapi hrīpadamādadhānā) Ku.3.57; दारिद्र्याद् ह्रियमेति ह्रीपरिगतः प्रभ्रश्यते तेजसः (dāridryād hriyameti hrīparigataḥ prabhraśyate tejasaḥ) Mk.1.14; R.4.8.
2) Bashfulness, modesty; ह्रीसन्नकण्ठी कथमप्युवाच (hrīsannakaṇṭhī kathamapyuvāca) Ku.7.85.
Source
:
DDSA: The practical Sanskrit-English dictionary
Sanskrit, also spelled संस्कृतम् (saṃskṛtam), is an ancient language of India commonly seen as the grandmother of the Indo-European language family. Closely allied with Prakrit and Pali, Sanskrit is more exhaustive in both grammar and terms and has the most extensive collection of literature in the world, greatly surpassing its sister-languages Greek and Latin.
Relevant definitions
Search found 109 related definition(s) that might help you understand this better. Below you will find the 15 most relevant articles:
| | | |
| --- | --- | --- |
| | | |
| Hrinisheva | | Hrīniṣeva (ह्रीनिषेव).—A saintly king born in the Asura dynasty. He was one of the ancient king... |
| Hripada | | Hrīpada (ह्रीपद).—cause of shame. Derivable forms: hrīpadam (ह्रीपदम्).Hrīpada is a Sanskrit co... |
| Hribala | | Hrībala (ह्रीबल).—a. extremely modest. Hrībala is a Sanskrit compound consisting of the terms h... |
| Hrijita | | Hrījita (ह्रीजित).—a. overcome or confounded by shame; ह्रीमूढानां भवति विफलप्रेरणा चूर्णमुष्टि... |
| Hrinirasa | | Hrīnirāsa (ह्रीनिरास).—shamelessness. Derivable forms: hrīnirāsaḥ (ह्रीनिरासः).Hrīnirāsa is a S... |
| Hriyantrana | | Hrīyantraṇā (ह्रीयन्त्रणा).—the constraint of bashfulness; ह्रीयन्त्रणा- मानशिरे मनोज्ञाम् (hrī... |
| Hridharin | | Hrīdhārin (ह्रीधारिन्).—a. bashful. Hrīdhārin is a Sanskrit compound consisting of the terms hr... |
| Hrimudha | | Hrīmūḍha (ह्रीमूढ).—a. overcome or confounded by shame; ह्रीमूढानां भवति विफलप्रेरणा चूर्णमुष्ट... |
| Hara | | Hara.—(IE 7-1-2), 'eleven'. Note: hara is defined in the "Indian epigraphical glossary" as it c... |
| Hari | | Harī is one of the Brāhmaṇa donees mentioned in the "Asankhali plates of Narasiṃha II" (1302 A.... |
| Mahapadma | | 1) Mahāpadma (महापद्म) is the name of a sacred spot mentioned in the Nīlamatapurāṇa.—Mahāpadma ... |
| Sarasvati | | Sarasvatī (सरस्वती) is another name for Jyotiṣmatī, a medicinal plant identified with Celastrus... |
| Smriti | | Smṛti (स्मृति, "remembrance") refers to one of two types of Buddhi (cognition) according to Ann... |
| Kama | | Kāma (काम, "love") is accomplished by performing mantrasādhana (preparatory procedures) beginni... |
| Dhriti | | 1) Dhṛti (धृति).—A daughter of Prajāpati Dakṣa. She was one of the wives of Dharmadeva. Mādrī, ... |
Relevant text
One of your search terms exceeds the minimun character amount per search term. This amount currently equals 2.
No search results for Hri, Hrī or Hṛ in any book or story.